3DMark Time Spy
Rendered at QHD or UHD resolutions and making use of DX12 technologies such as asynchronous compute, explicit multi-adapter and multi-threading, Time Spy is a modern 3DMark benchmark that hints at GPU potential in today's latest games.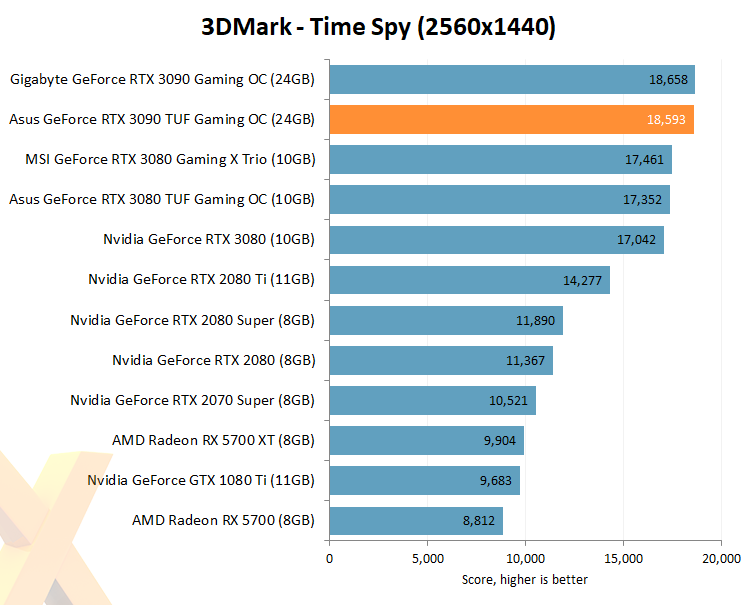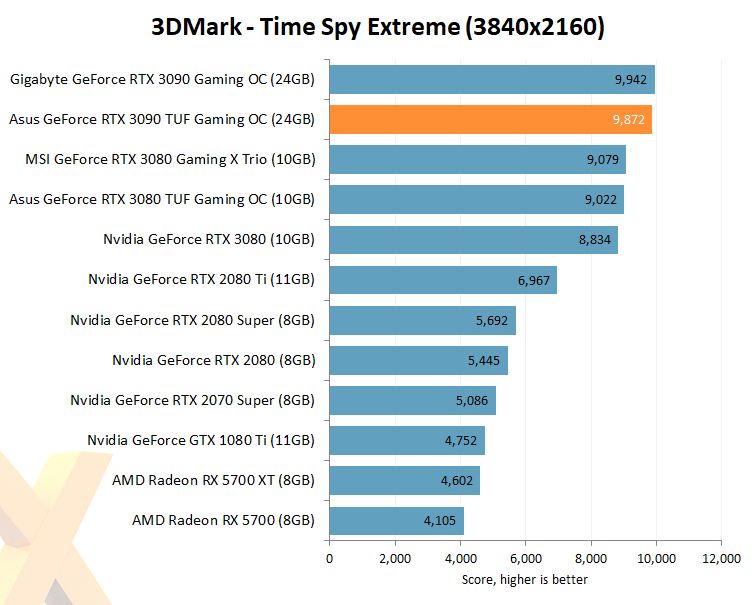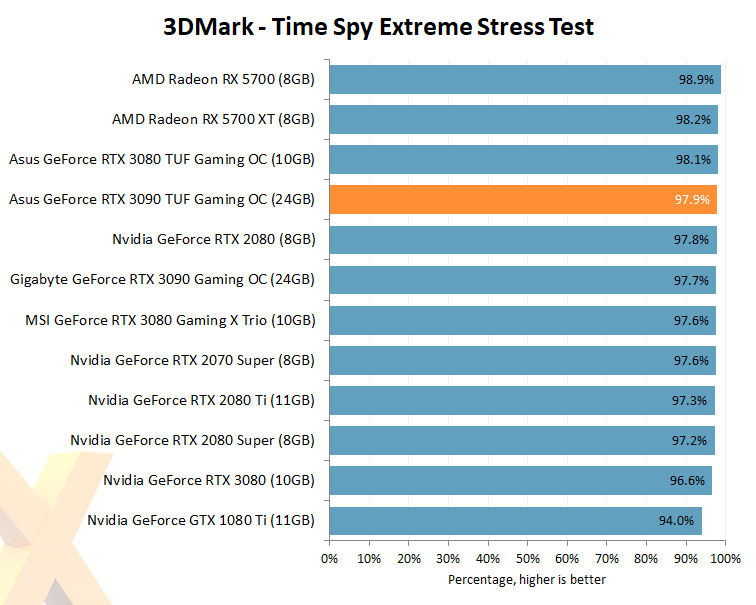 Using the launch 456.38 driver, the Asus GPU flits between 1,920MHz and 1,995Hz under full load. That's just shy of the Gigabyte's frequency in this test, helping explain why it's a tad slower at both resolutions.
There's comfort in the knowledge that large cooler is good enough to keep solid run-to-run consistency. The cards need at least 97 percent to pass this stringent test.