Power, Temperature and Noise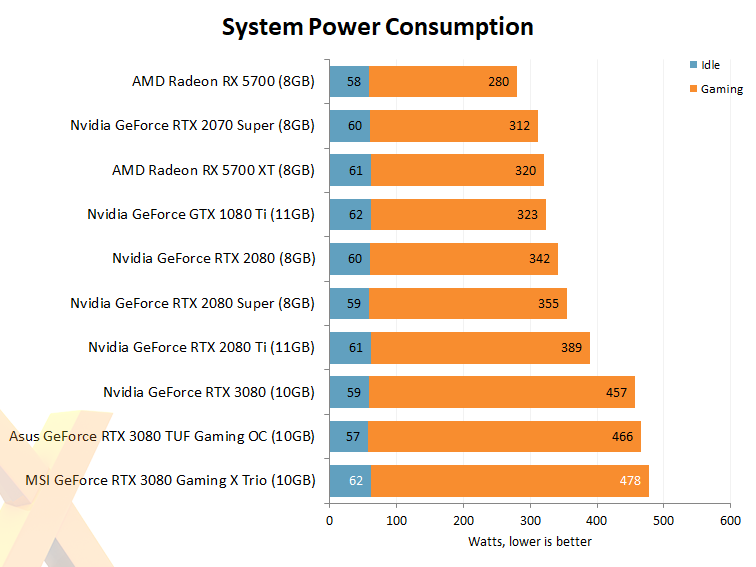 RTX 3080 may have set new standards for in-game performance, but it does so at the expense of power consumption. After years of efficiency progress, we're now edging back toward 500-watt system-wide power consumption.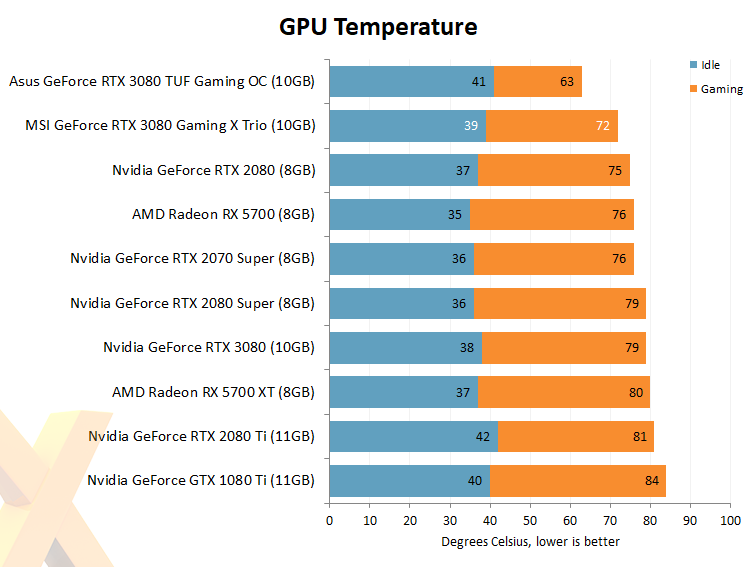 Dealing with the thermal requirements of a thirsty GPU has forced Nvidia into creating a redesigned card, but the Founders Edition, pretty as it is, can't match oversized partner cards when it comes to keeping temperatures down to a minimum. MSI's Gaming X Trio does well to keep core temperature down to 72°C when gaming, but the Asus TUF Gaming OC goes a step or two further.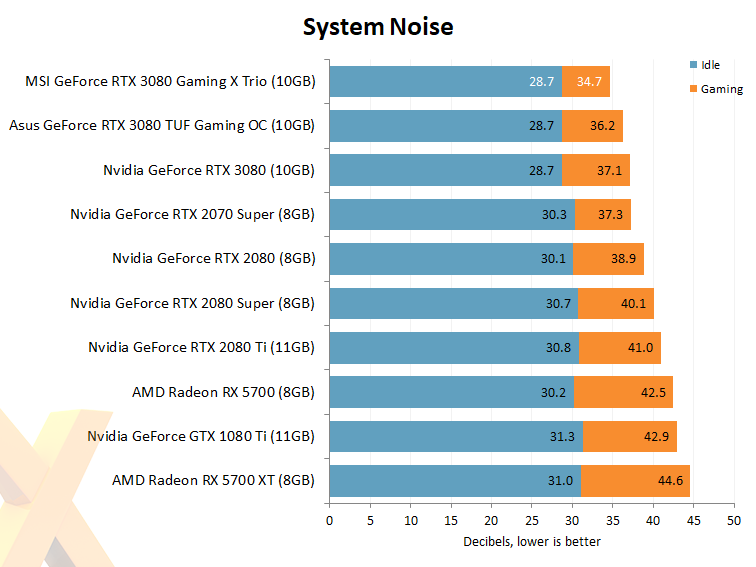 Partner cards are better with regards to acoustic performance, too. The new Founders Edition might well be Nvidia's quietest to date, but the Asus or MSI custom coolers are noticeably quieter when gaming. The Gaming X Trio in particular is impressively composed under load.