Introduction
Though retail availability remains sketchy at best, custom Radeon RX 5700 Series graphics cards are finally starting to appear. Our evaluation began with Sapphire's Radeon RX 5700 XT Pulse, and today we turn our attention to the firm's more affordable sibling, the Radeon RX 5700 Pulse.
Priced at £365 (£35 above reference), the second-rung Pulse board has plenty in common with the XT equivalent and inevitably faces the same dilemma as most other custom cards; in-game performance is likely to be closely matched, so it is up to the cooler to justify the price premium.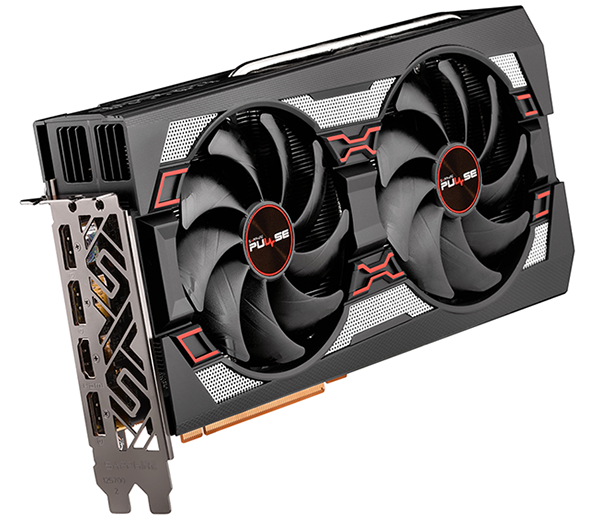 Fortunately, Sapphire hasn't altered the Pulse Series design a great deal and at first glance you'd be hard-pressed to notice the difference between the XT and regular models. Both cards employ the same black, grey and red shroud, as well as a full-length aluminium backplate, and dimensions go unchanged, at 254mm x 135mm x 47mm.
As before, the two 95mm dual-ball-bearing fans switch off at low load for a practically silent experience during everyday computing, and both are easily removable for cleaning and maintenance purposes. A large aluminium heatsink continues to span the entire length of PCB, and the secondary cooling plate is present to draw heat away from VRMs and memory. An identical cooling setup, then? Not quite. Eagle-eyed readers may have spotted the difference; Sapphire has reduced the number of heatpipes from five on the 5700 XT Pulse to three on the 5700.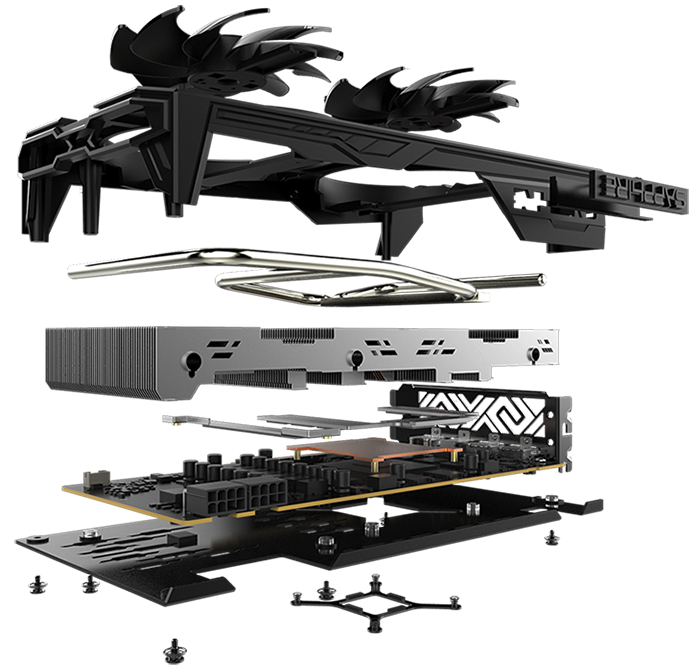 This small tweak reduces total card weight from 925g to 870g, but as the benchmarks will highlight, there's more than enough cooling paraphernalia to tame the RX 5700 so the loss of two heatpipes isn't noticeably detrimental to performance. What's more of a concern is that our testing thus far has revealed AMD's 7nm GPUs appear to be running close to the preferred limit in reference form, and factory-overclocked partner cards don't tend to be markedly quicker during real-world games.
For what it's worth, Sapphire's RX 5700 Pulse is officially shipped with game and boost clocks of 1,700MHz and 1,750MHz, respectively. On paper, a modest increase over reference speeds of 1,625MHz and 1,725MHz, but in practice there's very little separating the two cards. Indeed, perusing our logs reveals that the 5700 Pulse averaged 1,700MHz when benchmarked in our test chassis, representing a mere 1.2 per cent increase over the 1,680MHz achieved by AMD's reference card, and memory is unchanged at 14Gbps. Point is, don't expect overclocked partner cards to boost framerates in a meaningful way.

In response to this limitation, Sapphire has a new-and-improved TriXX software utility with a Boost function that uses a combination of resolution upscaling and Radeon Image Sharpening to increase performance by as much as 20 per cent. There is, of course, a trade-off in terms of image quality, but it is nonetheless a handy to tool to have, and a key point of differentiation between Sapphire and other partners. You can read more about TriXX Boost in our prior analysis.
Turning our attention back to the card in question, Sapphire keeps just about everything else familiar. Power is sourced from inset 6+8-pin connectors, outputs include a single HDMI and three DisplayPort, and the card is outfitted with a dual BIOS (the default mode enables the factory overclock and the secondary BIOS drops speeds back down to reference levels). In keeping with all Radeon RX 5700 Series graphics cards, the Pulse is also eligible for the three-month Xbox Game Pass for PC promotion, however UK pricing is far from straightforward.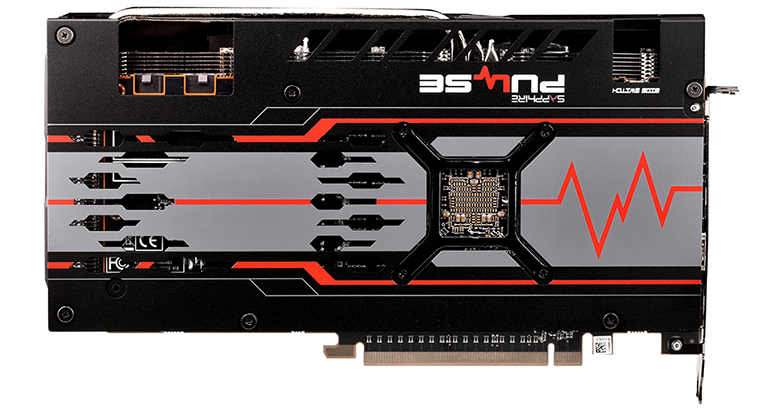 In an unusual turn of events, reference Radeon RX 5700 graphics cards are actually cheaper in the UK (£330 inc. VAT) than they are in the US ($350 exc. tax) when you factor in tax. There's a first time for everything, it seems, however such competitive launch prices aren't necessarily translating to partner offerings. Over in the States, Sapphire's RX 5700 Pulse is set to arrive at $359 exc. tax (just 2.6 per cent more then reference), which is far more favourable than the UK asking fee of £365 (nearly an 11 per cent markup).
Too close to the £379 GeForce RTX 2060 Super for comfort? Quite possibly, but let's run through the benchmarks before coming to a conclusion.