Civilization VI: Gathering Storm
Some would call it the ultimate turn-based strategy game, and who are we to argue? Civilization VI is an excellent way to lose a few hours, and with more expansive empires than ever before, a capable PC is needed to experience the game at its very best.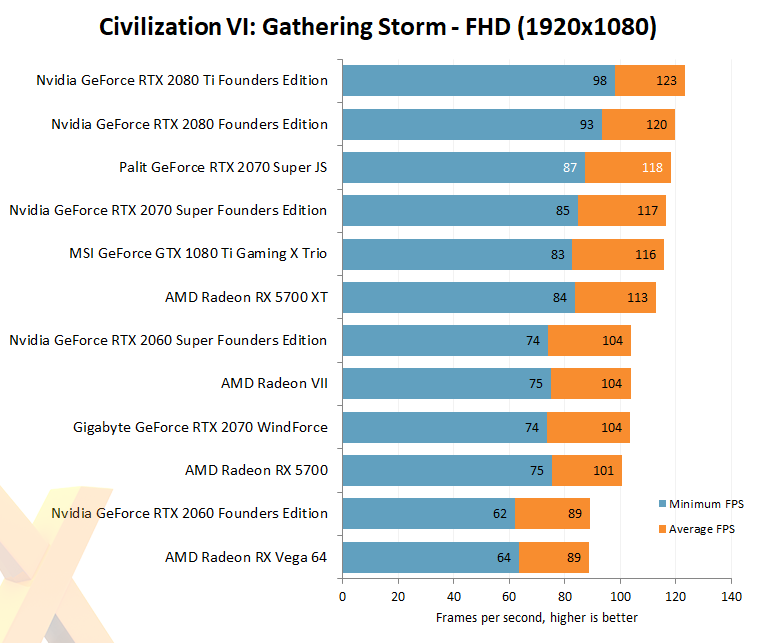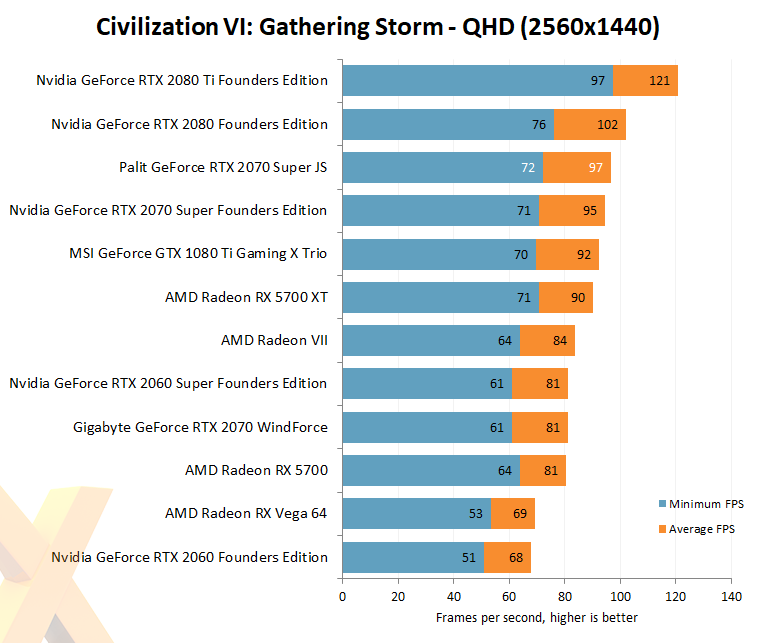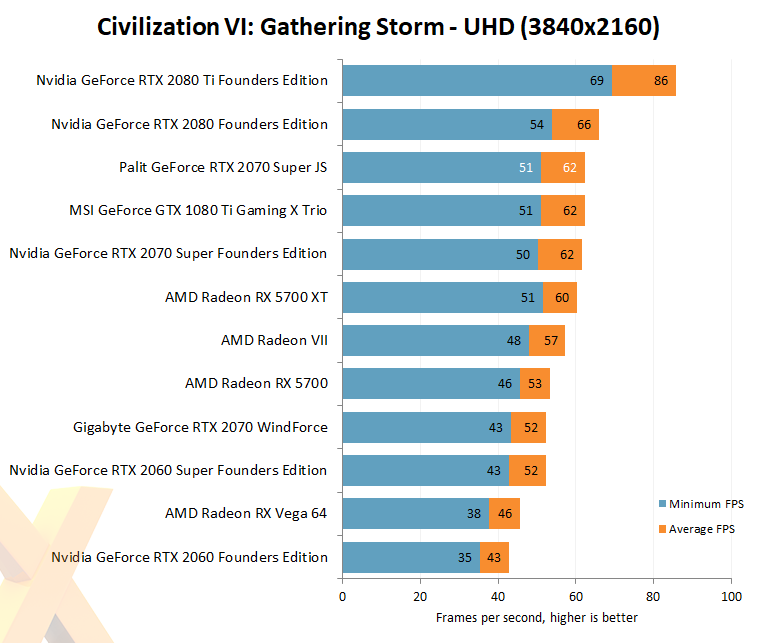 The gains over the Founders Edition are there, but they're so slight that you'd be hard pressed to notice any performance improvement during regular use. Not that we're complaining, mind, as RTX 2070 Super is silky at QHD and even manages to deliver in excess of 60fps at 4K in this title.