Power, Temperature and Noise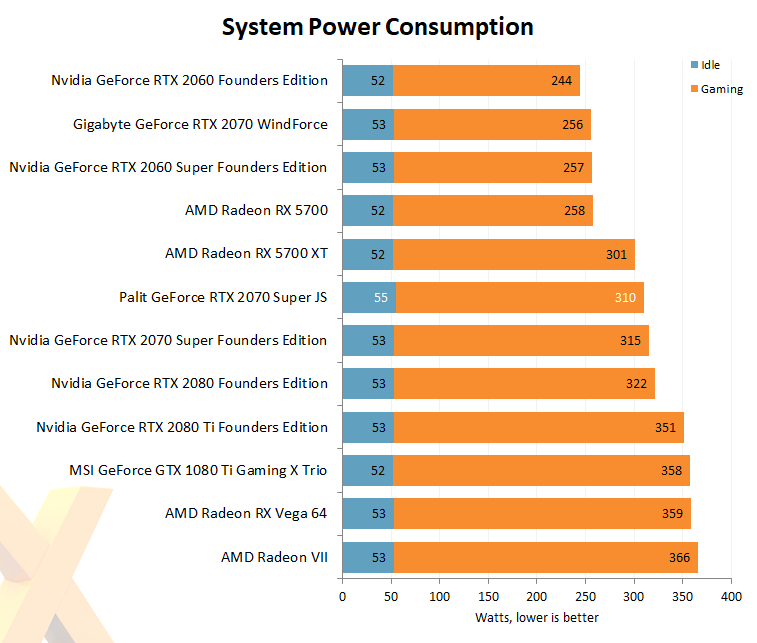 It feels like it has been too long a wait since GeForce and Radeon were so closely matched on so many fronts. There's hardly anything in it when it comes to power consumption, with RTX 2070 Super and RX 5700 XT on almost level footing.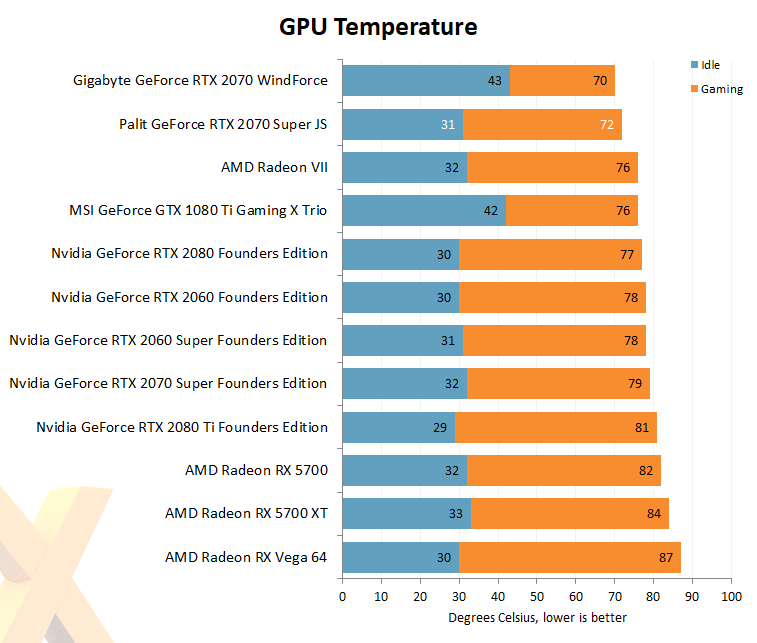 Custom coolers do have a way of separating the wheat from the chaff. Palit's heatsink might be huge, but it has the advantage of lowering under-load temperatures to 72ºC in our test PC. That's almost 10 per cent cooler than the Founders Edition.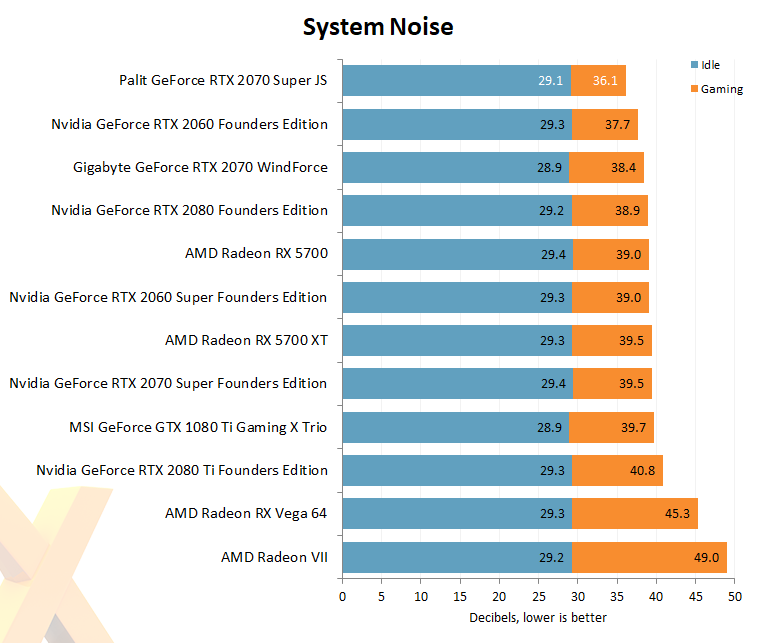 Better yet, Palit's Super JS delivers lower temps while keeping noise levels to a minimum. The fans spin at around 1,400RPM when gaming, but the resulting hum is reasonably quiet and by no means off putting. We're already intrigued to see what AMD's partners can do with custom RX 5700 XTs, but we'll have to wait a little while longer yet.