Power, Temperature, Noise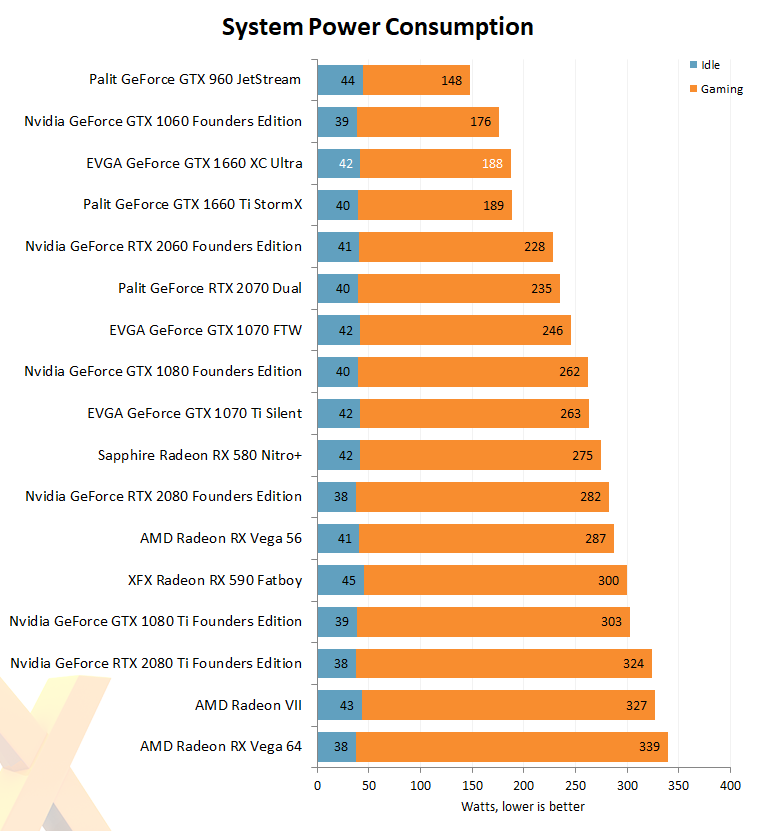 You wouldn't expect the GTX 1660 to pull that much juice. Turing TU116 is an efficient process, and GPU-Z estimates this card alone pulls an average 112W under load.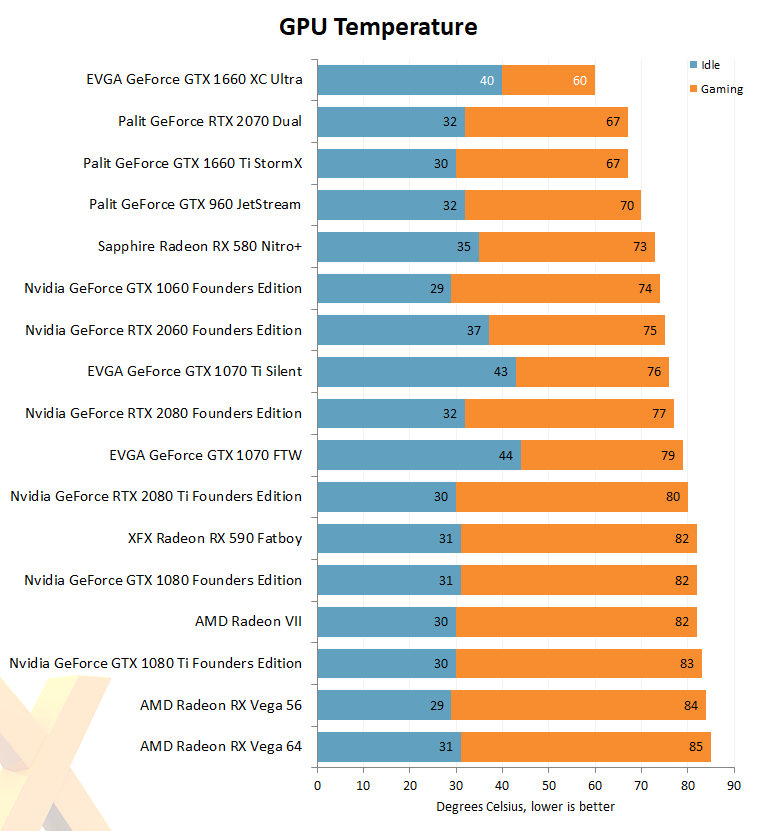 The impressive EVGA cooler is, undoutedly, overkill for this GPU. The fans barely switch on at all, and such knowledge brings passively-cooled GTX 1660s to the table. Any AIB brave enough to try?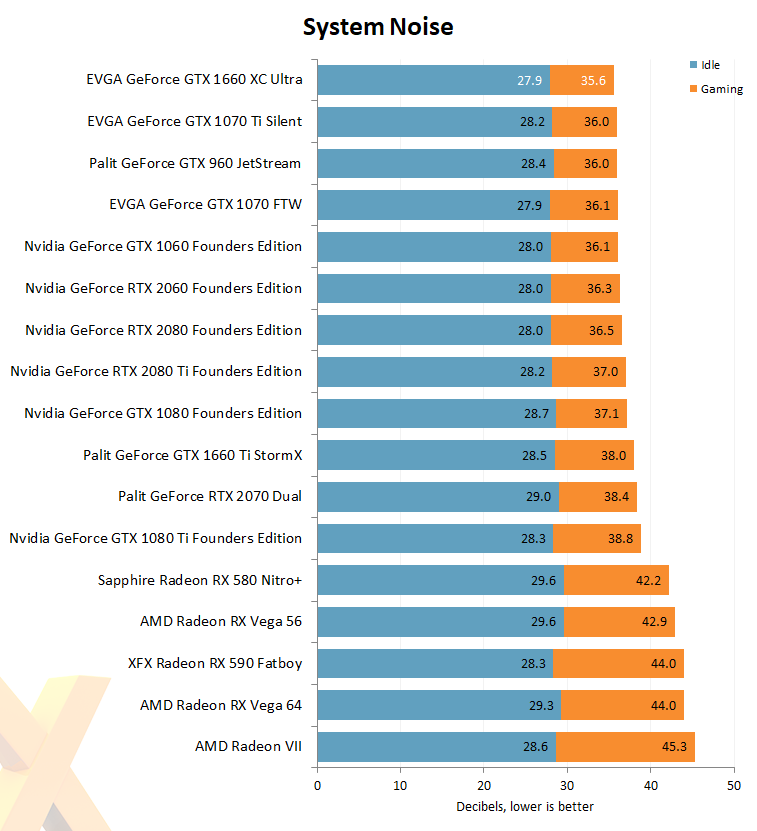 Having both fans spin up at below 1,500rpm bodes well for near-silent operation. The card can barely be heard from three feet away.