The Palit GeForce GTX 1660 Ti StormX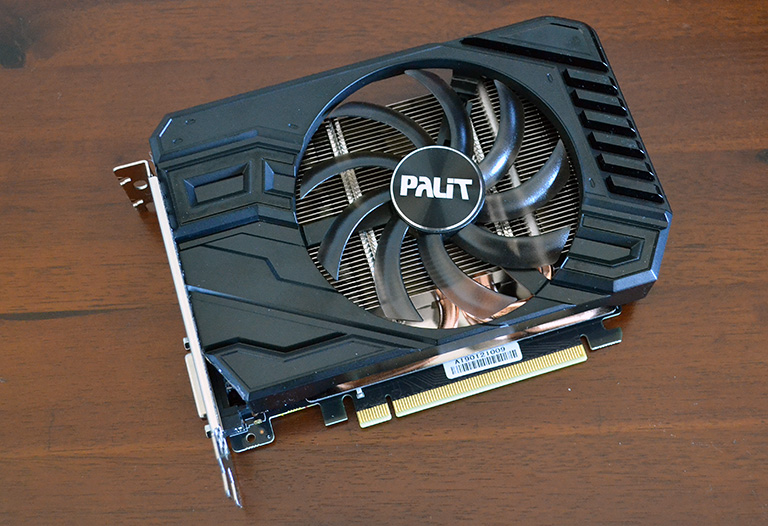 You might think that a GPU which has GeForce GTX 1070-like potential performance on paper is represented by the usual over-the-top form factor and cooling. Nothing could be further from the truth in the case of the review Palit StormX version.
Using a Mini-ITX PCB and cooler with a slight overhang, StormX is an exercise in design simplicity. The plastic shroud, lack of illumination on any part of the card, no backplate and basic PCB do make it feel cheap - more like a £150 card than a £250-plus version - yet Palit targets the very entry level of the GTX 1660 Ti market.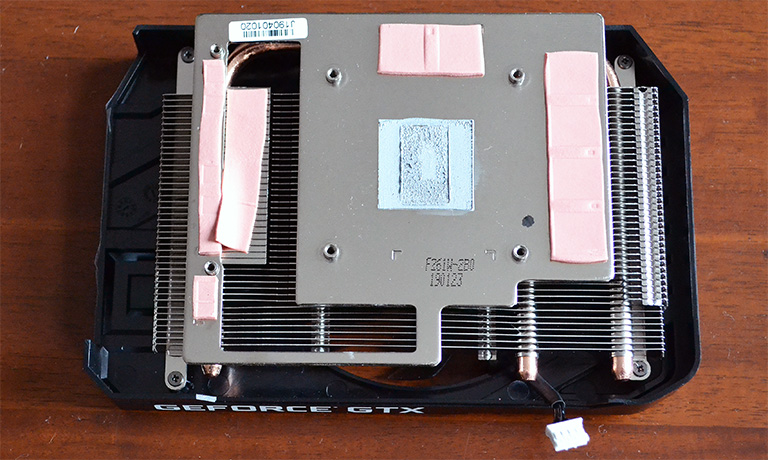 Look and feel is familiar because the cooling is also present on the cheapest RTX 2060 card. Said heatsink uses three copper heatpipes converging above a connected baseplate. The baseplate in turn cools the memory modules and VRMs, with thermal interface material transferring the heat through the plate and to the fins. It feels more like an OEM design than retail product, but as our numbers will go on to show, it's decent enough at keeping the TU116 GPU relatively cool and quiet.
Speeds and feeds are reference, as well, coming in at 1,500MHz base and 1,770MHz boost, with memory chugging along at 12Gbps. As is usual on all modern Nvidia GPUs, the engine runs faster than the quoted boost clock. Our sample started gaming at 1,890MHz but levelled off at 1,845MHz.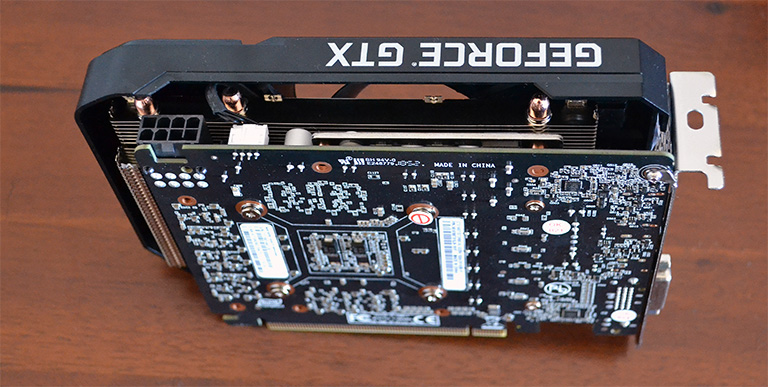 Measuring 170mm (l), 130mm (w) and 38mm (h), the card weighs just 414g. It is interesting that Nvidia recommends an 8-pin power for GTX 1660 Ti; you'd have thought a 6-pin would have been plenty. Palit, of course, does nothing silly and sticks to a solitary connector.
The single 95mm fan remains on at all times, spinning at 1,000rpm when idling and, going by our logs, hitting a maximum 1,850rpm under full load. At idle it's barely perceptible but emits a steady thrum when gaming. Nothing overtly annoying, mind you, though we reckon having a dual-fan combination, spinning more slowly, would be better with respect to noise.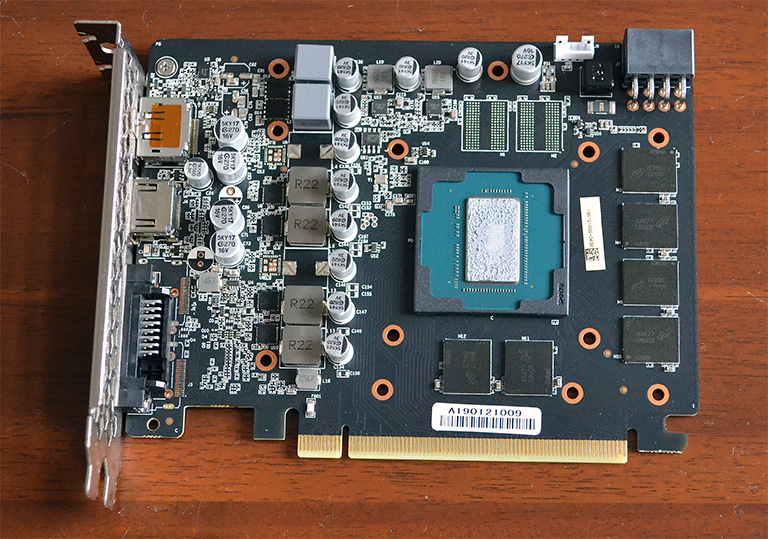 The PCB, meanwhile, shows the simple nature of the TU116 GPU and associated 6GB of GDDR6 memory. Note the two empty memory spaces? Presumably Palit has designed this PCB with 8GB of RAM in mind.
Micron is the go-to provider for the memory, whose six 8Gbit MT61K256M32JE-12 modules constitute the framebuffer. Really, Palit could have made the card even smaller.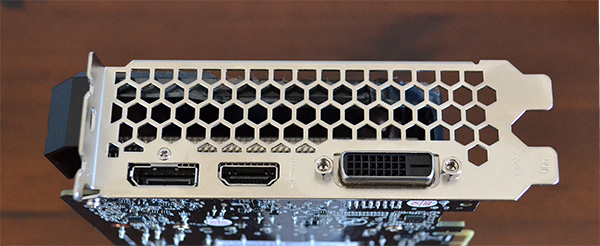 Outputs, too, keep to the simple theme, comprising DisplayPort, HDMI and DVI, and it's a shame that the I/O bracket isn't a matching black.
It's clear that Palit's StormX targets value more than features; there is absolutely no bling here. Costing £259, let's now see if Turing-powered GeForce GTX 1660 Ti can light up the benchmarks.