Power, Temperature, Noise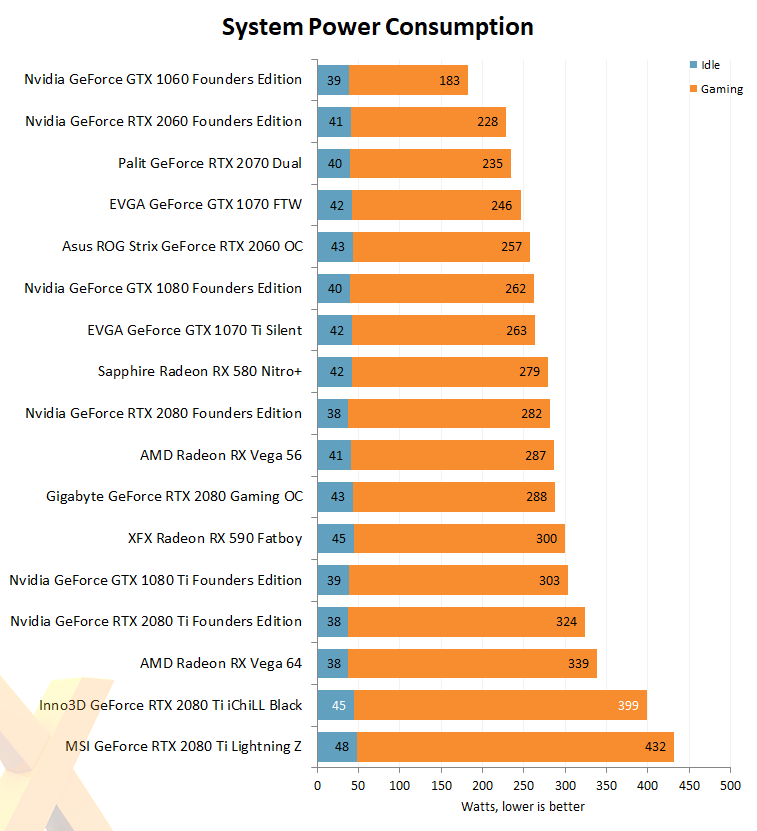 This is interesting. Though running a higher core clock and a radiator, power consumption is fundamentally lower than the comparable MSI. You got to wonder what kind of voltage is coursing through the Lightning's veins.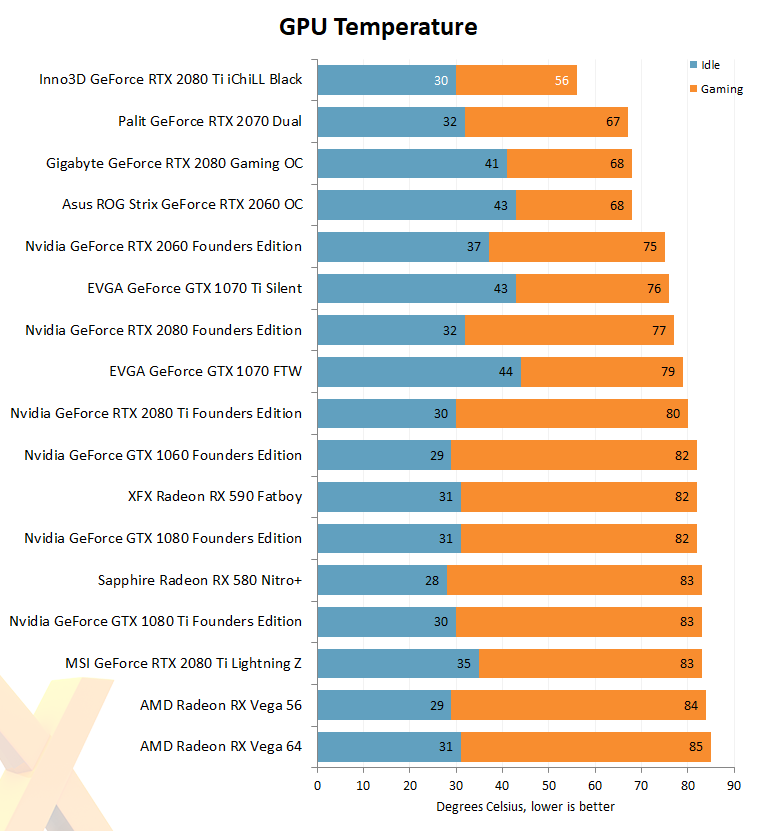 This is where the iChiLL really, really excels, and it proves that liquid cooling is certainly the right way for an RTX 2080 Ti. We'd expected good temps... and the iChiLL lives up to its name well.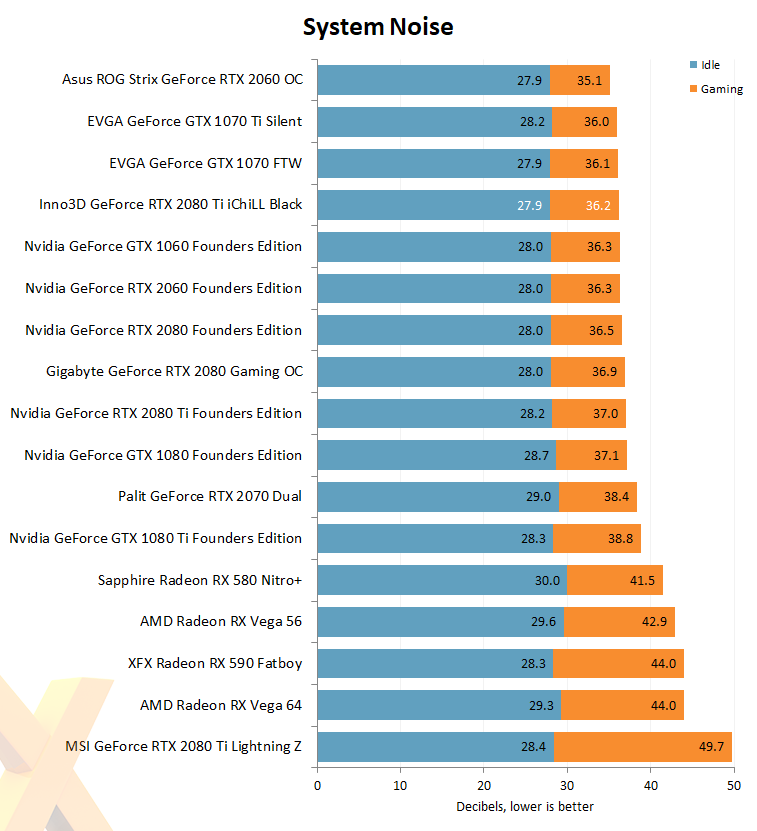 Equally as impressive is the noise, or lack thereof, showing just how good a well-engineered cooling solution can be on a premium GPU.