Power, Temperature, and Noise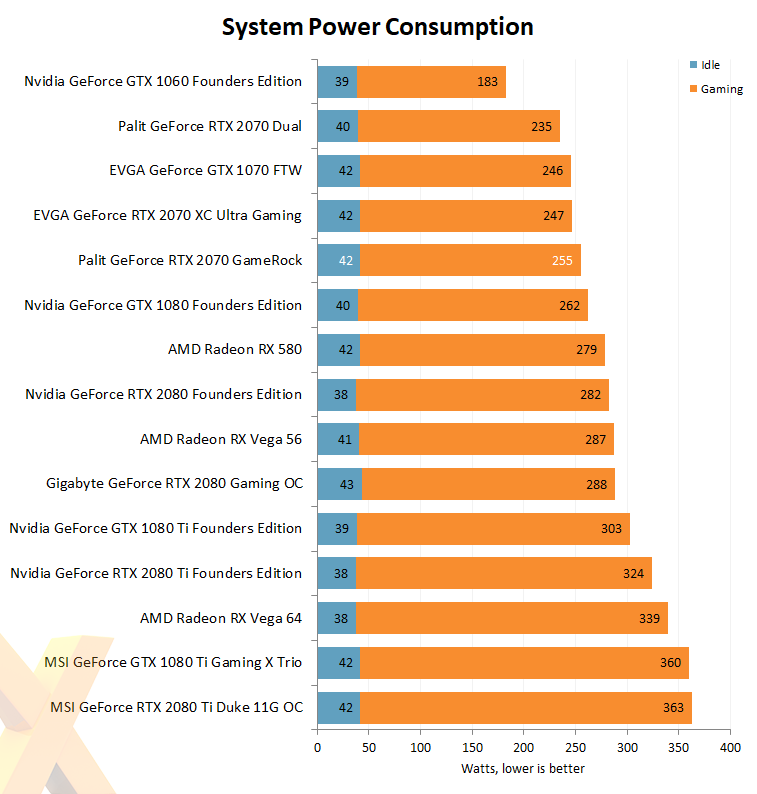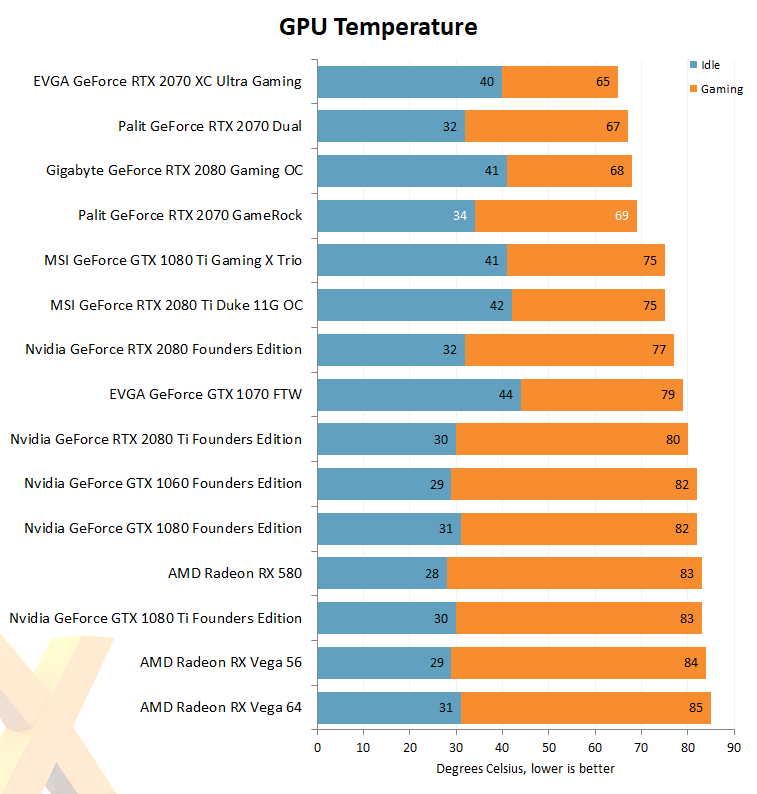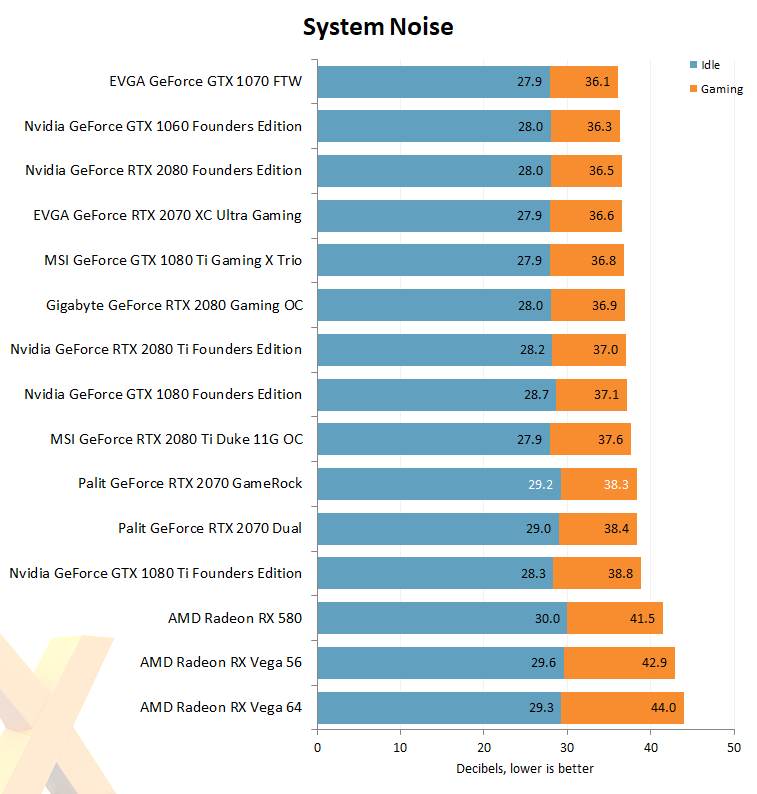 Increasing the core speed to an effective 1,900MHz also means that voltages rise accordingly. The knock-on effect is an extra 20 or so watts under the pump.
Remember we mentioned that temperature was excellent? That massive cooler keeps the overclocked RTX 2070 the right side of 70°C without making too much noise.
If it was us, we'd relax the temperature by 5°C and let the fans run even more slowly.