Introduction
The performance level currently on offer from GeForce RTX 2070 is such that partners need to be precise with their positioning. Cards ought to be priced below the faster GTX 1080 Ti and should ideally sit alongside the GTX 1080 in the sub-£500 bracket. Nvidia has identified £460 as the sweet spot, and in a somewhat rare turn of events, almost every major partner has a card available for that exact fee.
We've already seen examples from Palit and EVGA, and today we turn our attention to MSI, whose GeForce RTX 2070 Armor 8G is in for review.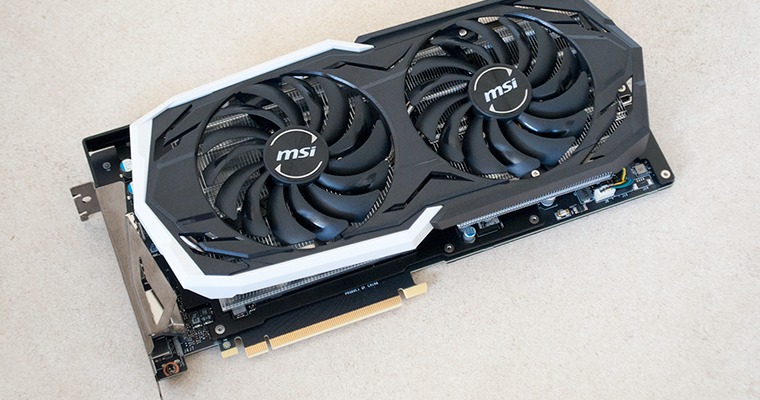 It is worth pointing out that MSI has a total of nine RTX 2070 SKUs in its portfolio, but stern competition from Nvidia's own £550 Founders Edition is such that the £600 Gaming Z is a tough sell. The simpler, more cost-effective Armor 8G appears to be the safer bet, and first impressions of build quality are actually quite good.
We've seen other partners skimp on certain features at this price point, but MSI retains a decent overall standard. The dual-fan cooler employs Torx 2.0 fans that switch off when core temperature drops below 60ºC, the aluminium heatsink covers nearly the entire PCB while making good contact with the vital components, and the two-tone colour scheme works well. Fans of an all-black build are obviously going to need to look elsewhere, but the splash of white around the left fan adds something a bit different and we quite like the end result.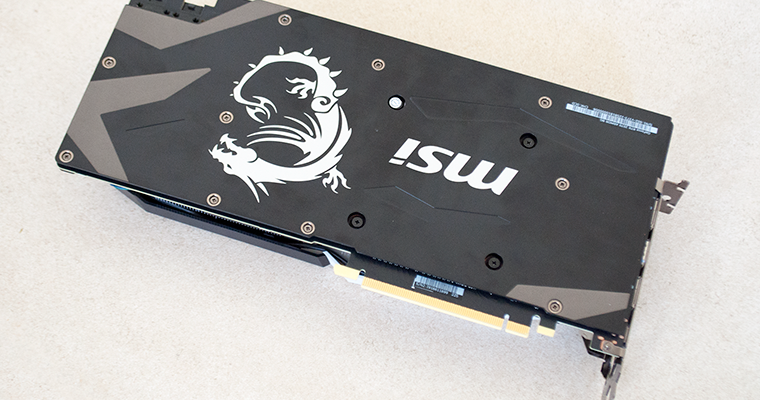 It is also good to see a backplate included as standard, as this is something that rival manufacturers have chosen to omit on their £460 offerings. MSI's metal layer gives the whole card a premium feel, and though the total weight climbs to 1,177g, we didn't notice any signs of sag in our test platform.
As far as build and construction are concerned, this is about as good as we've seen for a £460 GeForce RTX 2070, but of course at this price point you don't get a factory overclock as standard. As expected, MSI's Armor 8G is shipped with a standard boost clock of 1,620MHz, while the 8GB of GDDR6 memory operates at the reference 14Gbps. Do note that core frequency is lower than Nvidia's Founders Edition, which is overclocked to 1,710MHz right out of the box.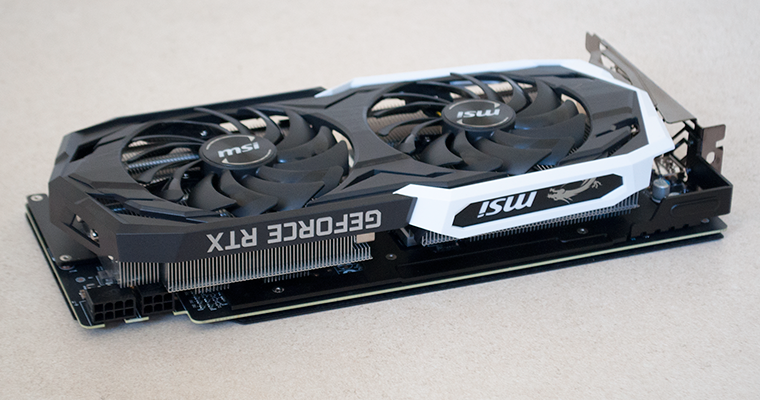 We're of the opinion that the 175W RTX 2070 GPU is ideally suited to petite, dual-slot cards that are really easy to install and compatible with smaller PCs. Custom-cooled partner cards tend to take a different approach. Putting a greater emphasis on cooling performance, MSI's Armor 8G is both longer and taller than reference, and spills into a third expansion slot. Dimensions of 309mm x 155mm x 50mm are, in our estimation, excessive for a card of this ilk, and so too is the additional six-pin power connector, which given the likely overclock, serves only to make cabling that little bit more awkward.
Still, if you have the room in your chassis, the Armor 8G is a good-looking addition, and there's some RGB illumination to play with, too. Both the dragon logo and MSI lettering across the top edge are backlit and customisable via the Mystic Light utility, though nitpicking somewhat, it's a shame the GeForce RTX branding isn't also illuminated.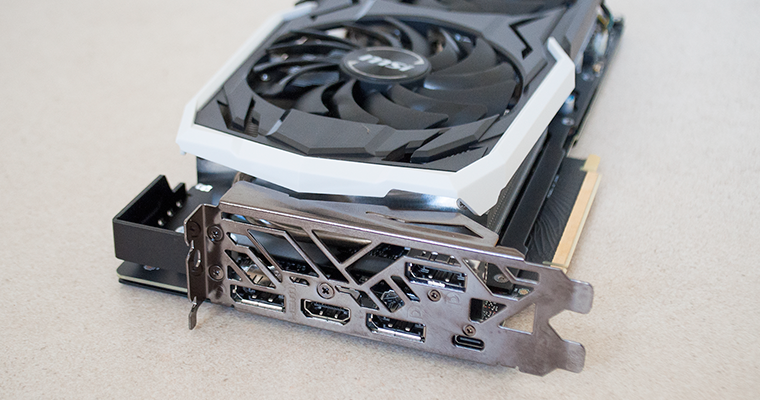 Display outputs align with the reference mandate, meaning a trio of DisplayPort 1.4, a single HDMI 2.0b and USB Type-C.
You don't need to see all the benchmarks to know that performance will be a lot like any other stock-clocked RTX 2070. The question is whether or not MSI has done enough to position the Armor 8G as the pick of the £460 RTX 2070s. Initial impressions of build quality and implementation are positive, but let's run through the tests before giving our verdict.