Palit RTX 2070 Dual
For RTX 2070, the goal for AIC partners ought to be simple; make RTX 2070 boards available for less than £500. Undercutting the £549 Founders Edition is crucial, and aggressive pricing is usually Palit's strong point.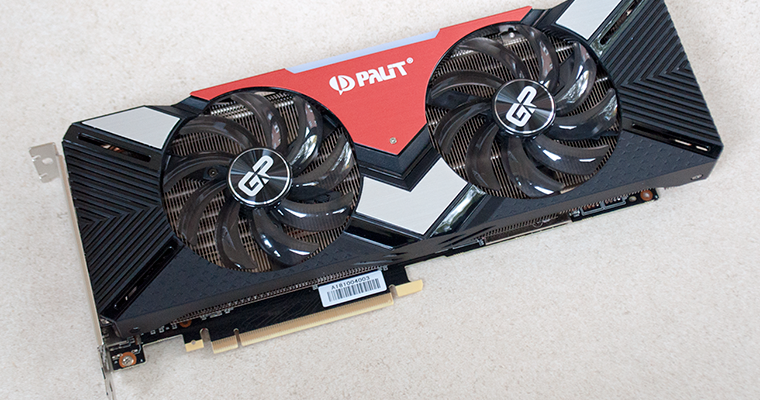 Not wanting to disappoint, we're informed that the firm's RTX 2070 Dual will arrive at UK stores priced at £459 inc. VAT, and with good stock availability. We don't expect to see many partners, if any, come in lower than that, though don't expect Founders Edition levels of build quality or aesthetic design.
Palit's plasticky shroud is an acquired taste, but the red, silver and black chevron comes across as dated to our eye. It's not a card we'd choose to showcase in a windowed build, and the cooler's appearance isn't helped by the LED strip across the top that glows green by default. You have to wonder, whose idea was it to have a green light strip on a red background? It's just odd.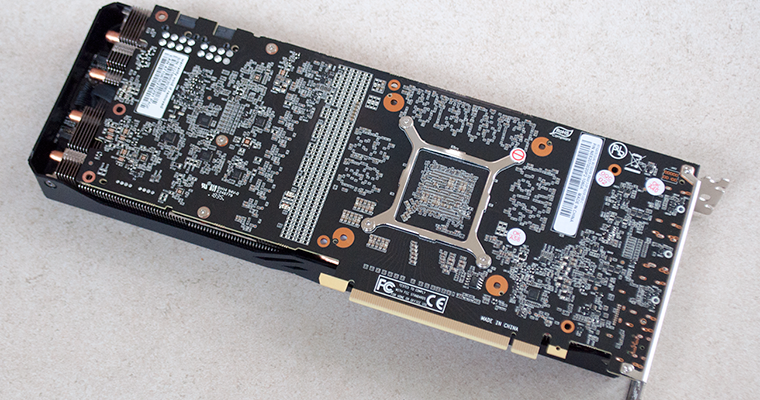 This is a no-frills approach, as evidenced by the lack of backplate on the PCB. The omission of such niceties is hardly going to matter in the grand scheme of things - a graphics card doesn't need to be pretty in order to function - yet the Palit does look somewhat basic at the £459 price point.
On the plus side, dimensions of 292mm x 112mm x 40mm make it a dual-slot, standard-height form factor that ought to fit into most chassis with ease, and as our benchmarks will reveal, the dual-fan cooling configuration is more than capable of keeping temperatures comfortably below 70ºC under when gaming.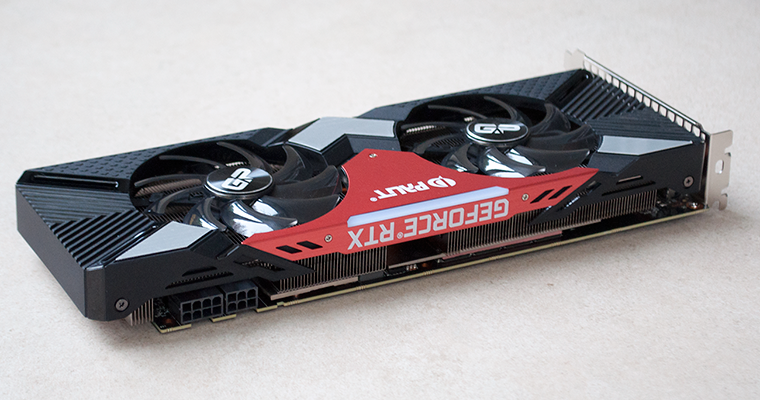 Notice the absence of NVLink? The omission isn't unique to the Palit card, as Nvidia has chosen not to pursue SLI support on the RTX 2070 GPU. The ability to stitch multiple GPUs together is being used as a point of differentiation for the premium RTX 2080 and RTX 2080 Ti.
Elsewhere, it's a fully stock-clocked affair, meaning a boost clock of 1,620MHz and 8GB of memory operating at the default 14Gbps. What's interesting is that the factory overclock on the Founders Edition means that third-party boards such as the Palit are shipped at slower speeds. FE is no longer the baseline, and given that the RTX 2070 Dual doesn't raise out-the-box frequencies, we're at a loss to explain why the card needs both an eight and six-pin power cable. Surely a single eight-pin would suffice?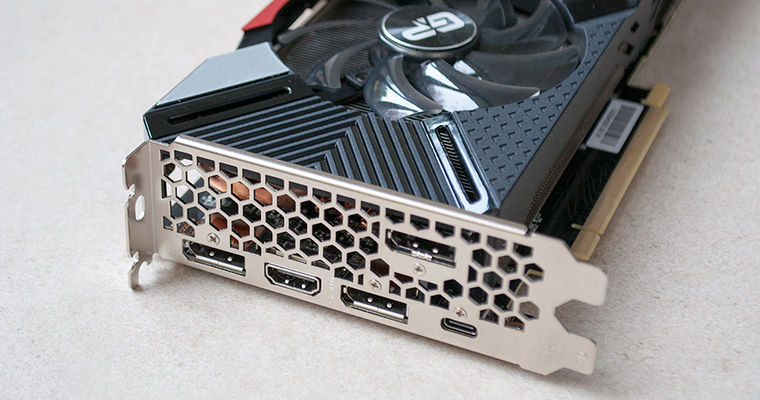 There are no surprises in the I/O department, with Palit sticking to the default configuration of three DisplayPort 1.4, one HDMI 2.0b and USB Type-C. The RTX 2070 Dual is essentially a basic delivery mechanism for the TU106 chip, so let's fire up the benchmarks and see where the latest Turing GPU slots in.