Overclocking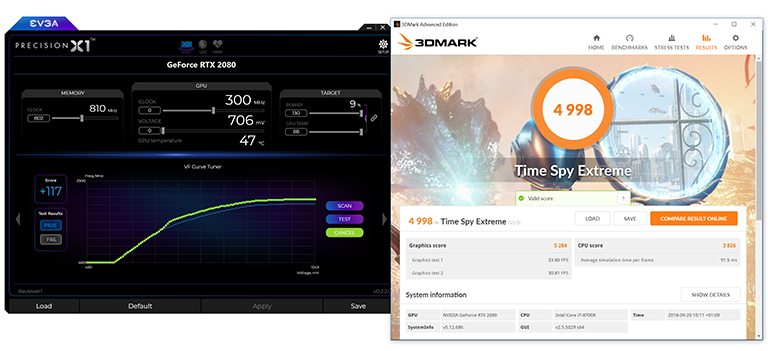 We continue to use the built-in Scanner Tool for overclocking. The hope is that the green dots are some way above the default blue VF line, indicating extra headroom that is being left on the table. Remember that voltage is not being touched.
Indirectly we know the cooling is very capable because the maximum power limit is set to 130 per cent, compared to 124 per cent on the FE.
The card can also be overclocked manually by pushing the 'clock' slider to the right. Doing so has the effect of pushing the entire curve up rather than evaluating each point as is the case here.
Even so, via auto-core-overclocking, the maximum stable speed, Scanner-proof, is an in-game 2,035MHz core and 15,604MHz memory.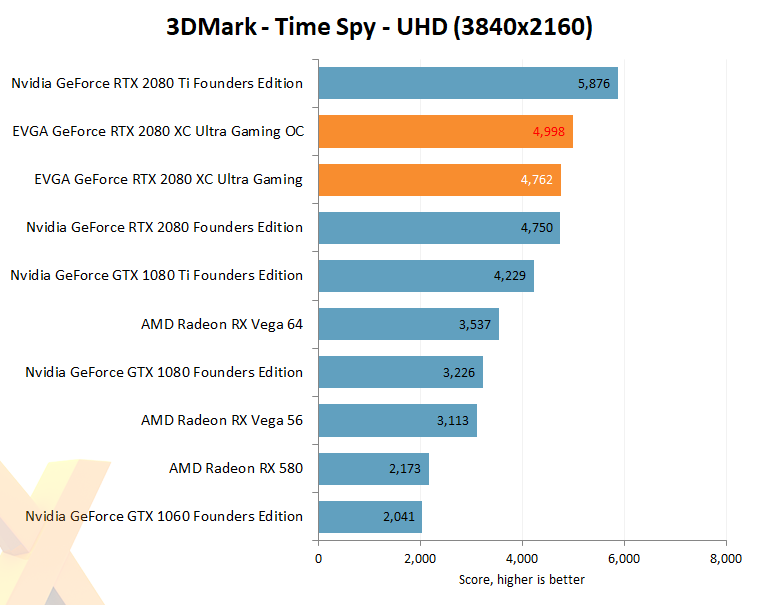 Within touching distance of 5K!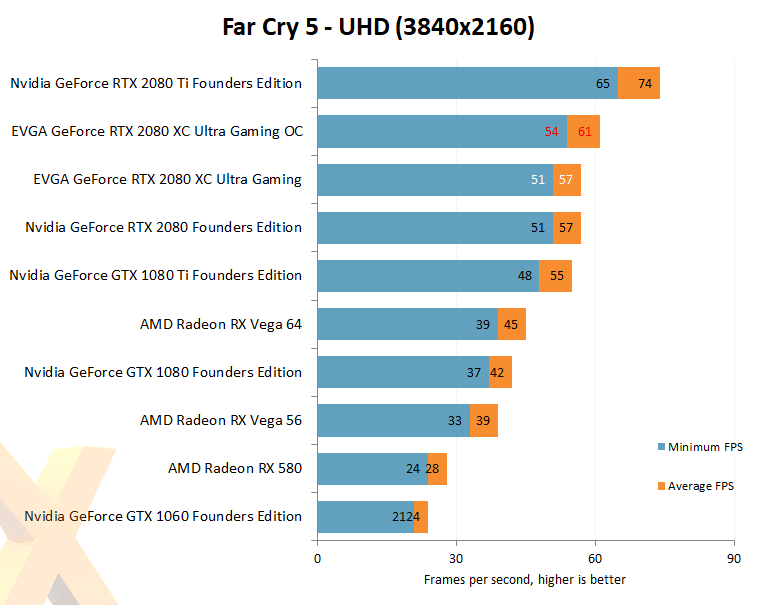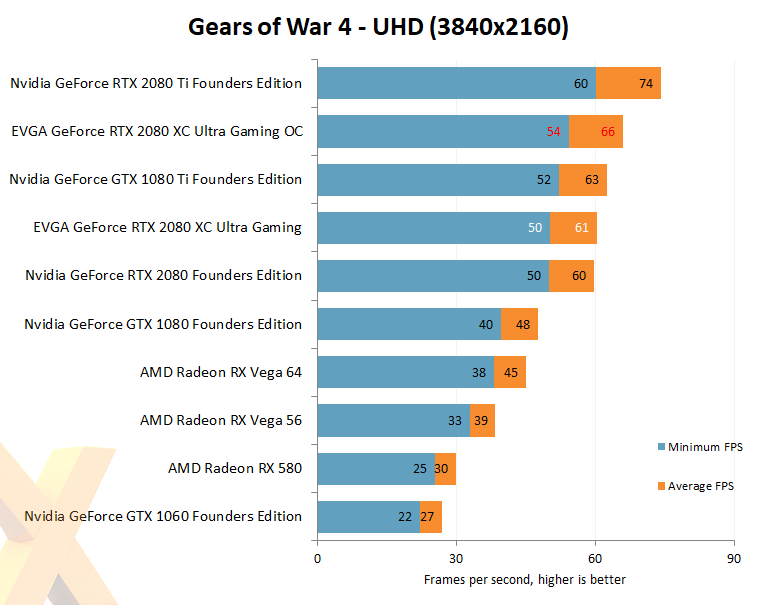 And this is how it pans out once overclocked. A little more is always good, moreso when overclocking is as easy as this.