Synthetic Benchmarks
Testing was undertaken using a Dell XPS 13 9370 laptop equipped with a Core i7-8550U processor and baked-in Intel UHD 620 IGP graphics. It is one of the better implementations around, with limited frequency throttling under heavy load.
As noted on the previous page, a reference GeForce GTX 1080 Ti was used, and we also put it into our main desktop test system comprising an Intel Core i7-8700K overclocked to an all-core 4.8GHz. The idea was to see how much performance is lost in the transition between enthusiast desktop and a decent Ultrabook connected via Thunderbolt 3.
First some Ultrabook-specific benchmarks.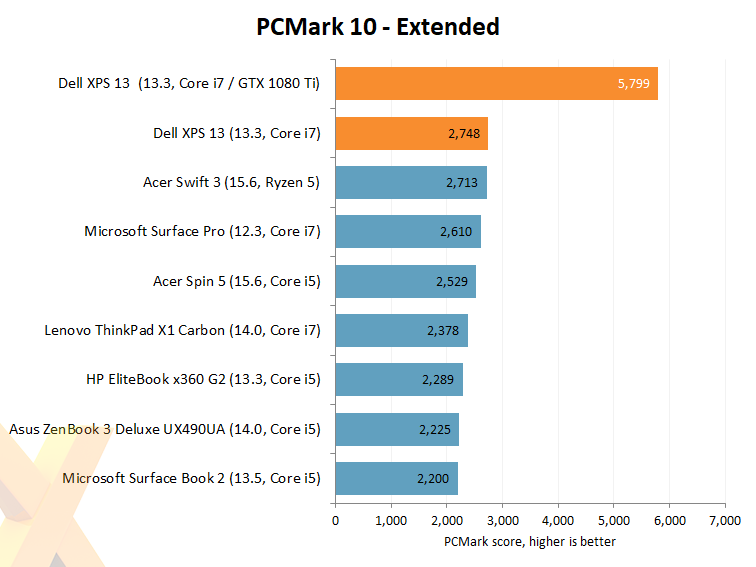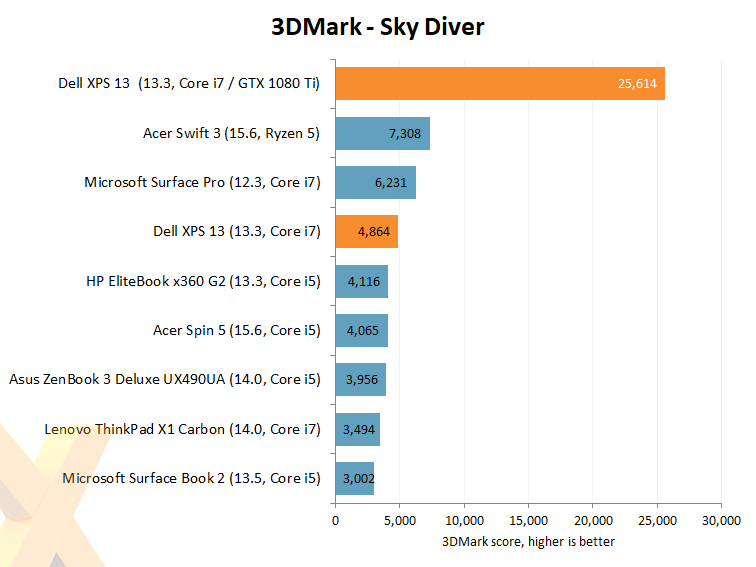 The Dell XPS 13 does well enough when evaluated against its IGP-laden peers, but entirely predictably, adding a GeForce GTX 1080 Ti takes synthetic performance into a different league altogether. So it should, because the graphics and XG Station Pro duo costs about a grand.


Here's the desktop-to-Ultrabook comparison. You lose about 20 per cent performance by switching from a PCIe-attached 4.8GHz Coffee Lake CPU to the quad-core Core i7-8550U over Thunderbolt 3. Not bad in the big scheme of things, and there's not much of a difference when using either the Ultrabook's screen or an external 4K panel.