Introduction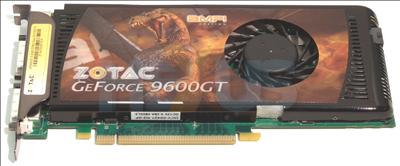 Today sees NVIDIA launch a new mid-range SKU that promises all the goodness of GeForce 8800 GT and GTS 512 but at a lower price-point.

Arriving just in time to combat ATI's excellent Radeon HD 3850 and 3870 GPUs that are our choice in the £100 - £150 sector, the GeForce 9600 GT 512 needs to be good, real good.

Read on to find out if it can give NVIDIA complete dominance from £100 upwards...