Introduction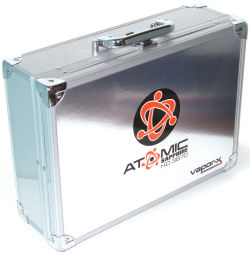 ATI finally launched a competitive mid-range graphics-card line-up with the introduction of the Radeon HD 3800-series back in November '07.

Raining on ATI's parade somewhat, NVIDIA also released a mid-range refresh to its excellent GeForce 8-series range - the GeForce 8800 GT 512. We surmised that ATI's offering was the more complete version, with a better 2D feature-set, but NVIDIA's held the straight-line gaming speed, and that's what a £150+ card is all about, really.

Sapphire's significantly tweaked the reference Radeon HD 3870 design and come up with its ATOMIC version. Read on to find out if it takes the mid-range crown back from NVIDIA.