Deus Ex: Mankind Divided
Taking place in 2029 and two years after the events of Deus Ex: Human Revolution, Adam Jensen returns in full DX12 splendour with new weapons, new technology and, above all, a new mission.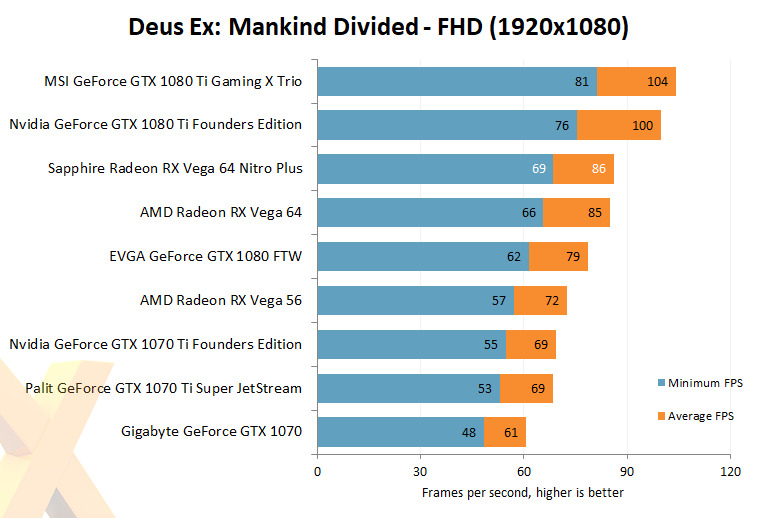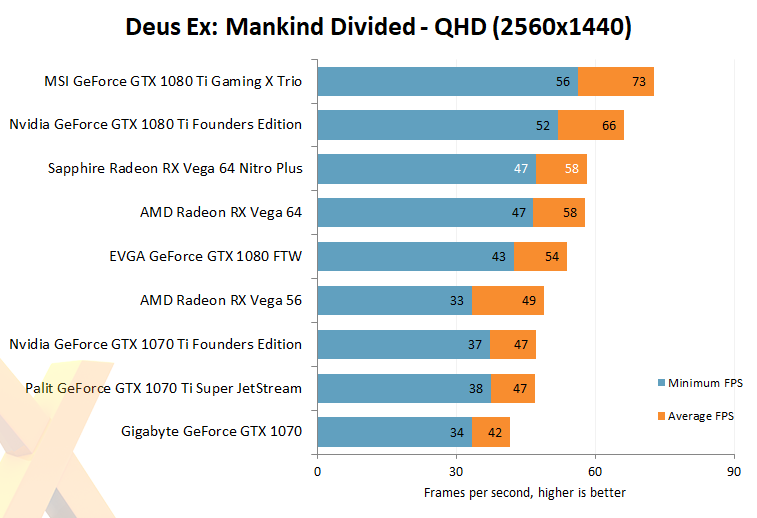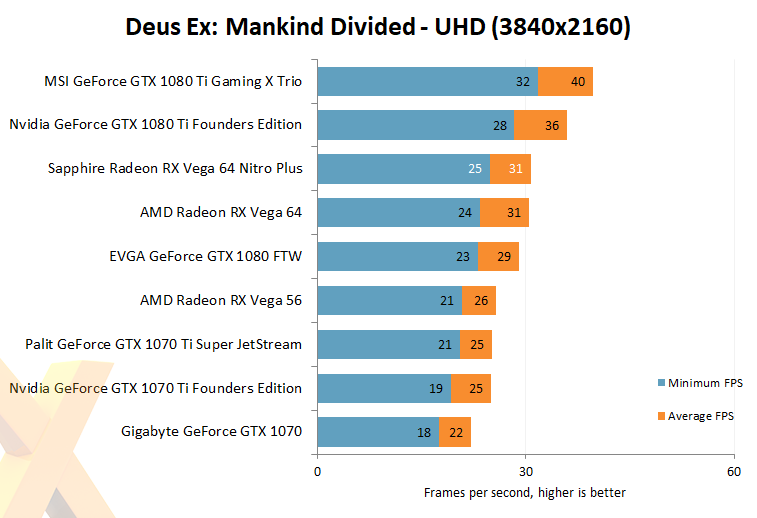 Running at similar real-world frequencies as the reference card explains the results, and performance is good at QHD and just about acceptable at UHD. Performance drops by a frame here or there in the second Bios position.
A decent GTX 1080 Ti, however, is 30 per cent faster.