Deus Ex: Mankind Divided
Taking place in 2029 and two years after the events of Deus Ex: Human Revolution, Adam Jensen returns in full DX12 splendour with new weapons, new technology and, above all, a new mission.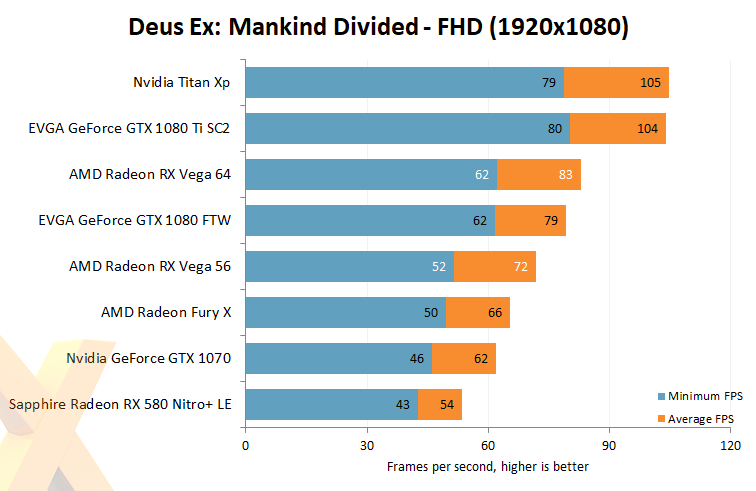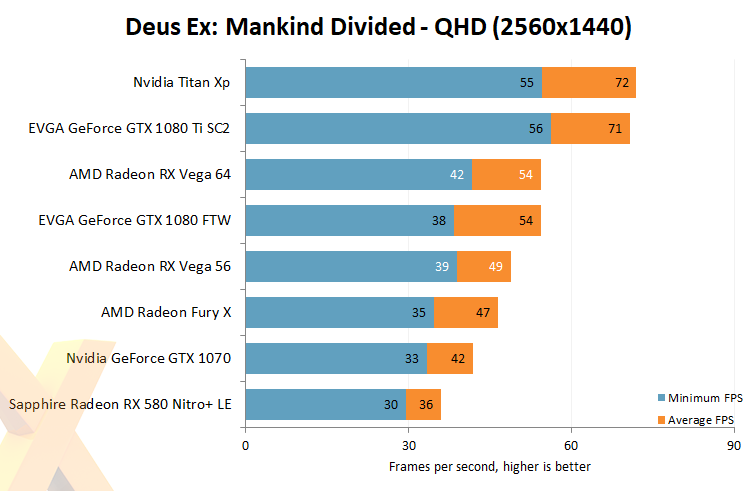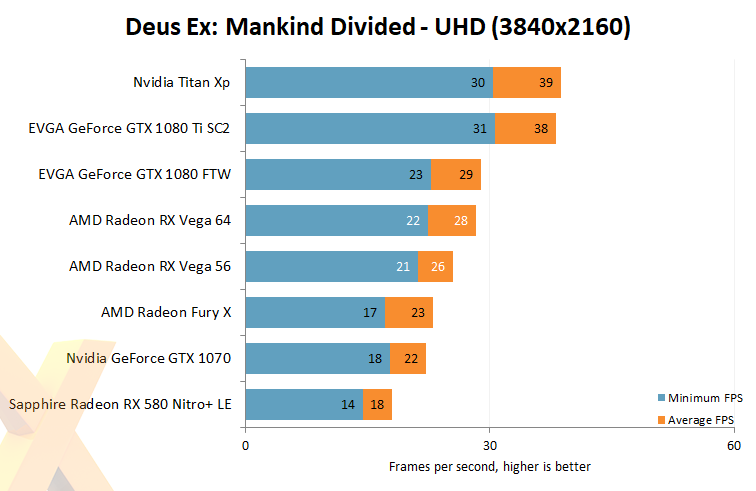 Deus Ex: Mankind Divided is a title that runs well on Vega. Radeon RX Vega 64 easily matches what a decent GTX 1080 has to offer, while RX Vega 56, which we consider to be the better card from a price-to-performance perspective, is 15 per cent faster than GTX 1070.