3DMark Fire Strike
3DMark is the latest version of this hugely-popular synthetic benchmark. Making use of DX11 features such as tessellation, compute shaders and multi-threading, it provides modern-day results and is available as a free download.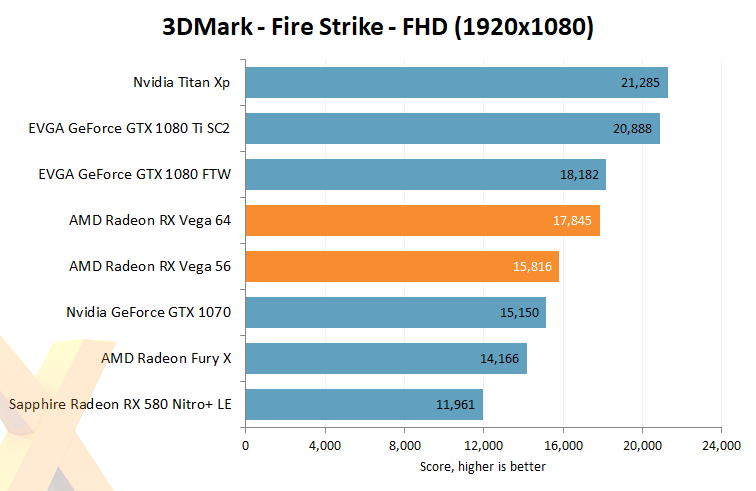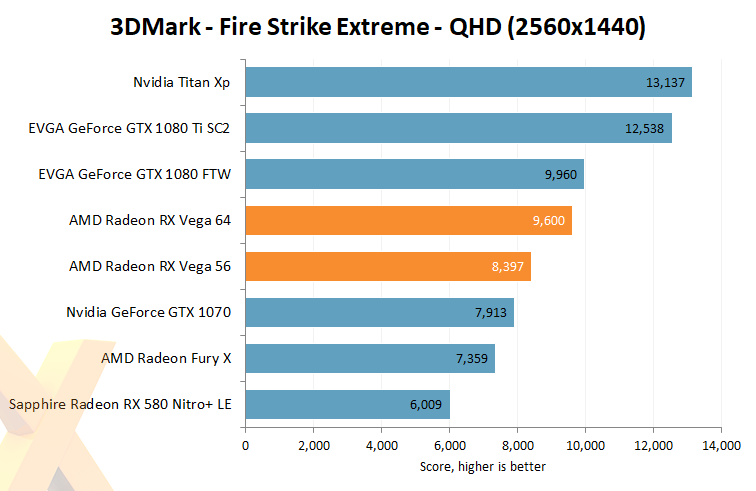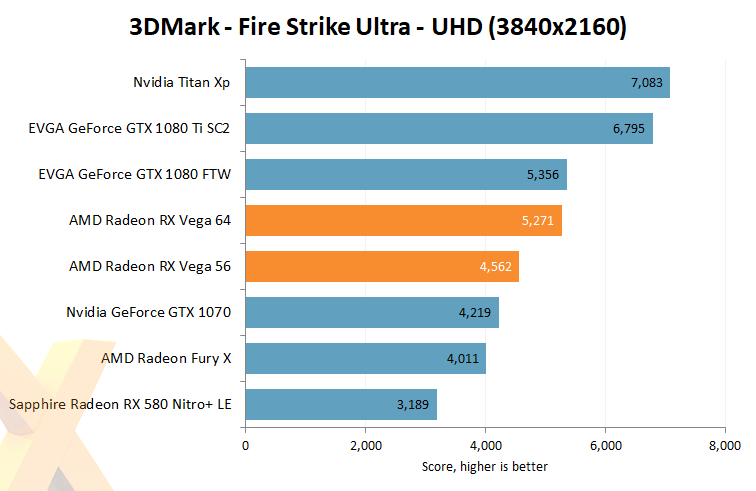 The commentary on the previous pages should have shaped your performance expectations of Vega. This is not an architecture, in its present form, that is going to trouble GeForce GTX 1080 Ti, and we know this because of the £350 and £450 price points AMD is coming in at.
Key comparisons are RX Vega 56 vs. GeForce GTX 1070 at around £350 and RX Vega 64 vs. GeForce GTX 1080 at £450/£500.
The reference RX Vega 64, costing from £450, matches a decent partner GTX 1080 that retails for over £500. Of greater importance to AMD, we believe, is the lead held by Vega 56 over GTX 1070.