Introduction
Ask a handful of consumers which is Nvidia's fastest consumer graphics card and there's a good chance most will answer with GeForce GTX 1080 Ti. It is the GPU that has been hogging the headlines since March 2017, and a raft of impressive custom-cooled partner cards have been put through the wringer in subsequent months.
GTX 1080 Ti remains a formidable choice for anyone looking to splash out on a £700 graphics card, yet for the most fervent enthusiast there is a superior option that may have slipped under your radar. It's called Titan Xp, and having launched back in April, has claimed the unique position of being the world's fastest consumer GPU nobody is talking about.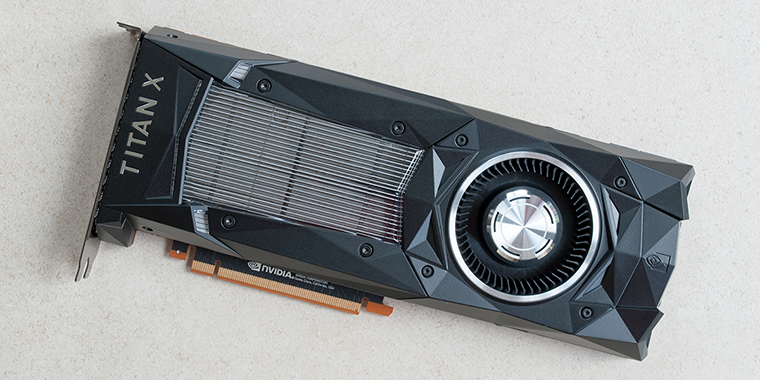 So what actually is the Titan Xp? On paper, it's Nvidia's crème de la crème. Whereas GTX 1080 Ti interprets the GP102 core as a part with 3,584 shaders, 224 texture units and 88 ROPs, Titan Xp is in fact the full implementation of the Pascal die, presenting a complete 3,840 shaders, 240 texture units and 96 ROPs. If that alone isn't tickling your fancy, note also that Titan Xp packs a wider 384-bit memory bus pointing to a massive 12GB GDDR5X frame buffer.
The specification is impressive, so why isn't Titan Xp the default choice for enthusiasts? Well, there are a few major provisos. Firstly, there's the lofty £1,149 price tag, and secondly, Titan Xp is only available in Founders Edition guise direct from Nvidia, meaning no custom-cooled or overclocked cards from your preferred retailers. That's a problem, as GTX 1080 Ti is going to offer almost all of the performance for far less money, and with better cooling, thanks to partners getting busy with overclocking out of the gate.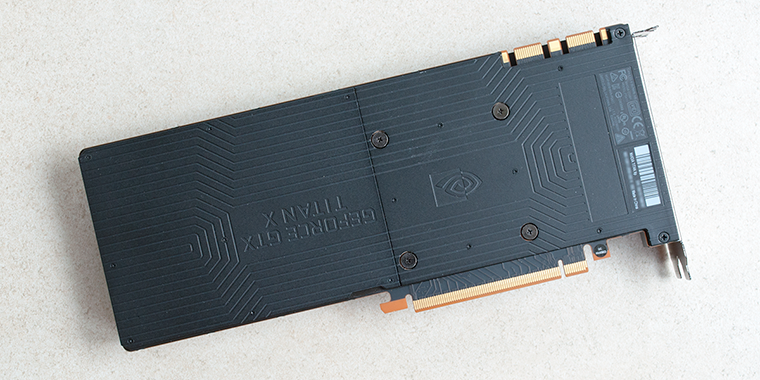 It's a shame a GPU as potent as this hasn't been given the red-carpet treatment. Heck, Nvidia hasn't even taken the time to add the extra 'p' to the card's branding - it looks practically identical to last year's Titan X, and though there's a vapour chamber sandwiched between the backplate and die-cast aluminium body, our experience with Titan X back in 2016 tells us that this year's Titan Xp has its work cut out in maintaining top-speed during real-world gaming.
The same cooler has become a mainstay for Founders Edition cards, and the Titan implementation does look particularly easy on the eye. We'd even go as far as to say that this is the most stylish high-end graphics card on the market today, but as the benchmarks will reveal, the single-fan design ultimately struggles to tame the 250W GPU. Our sources tell us that Nvidia is exploring a revamped design for next-gen products, and we imagine future Titan cards will ship with dual fans or liquid cooling as standard.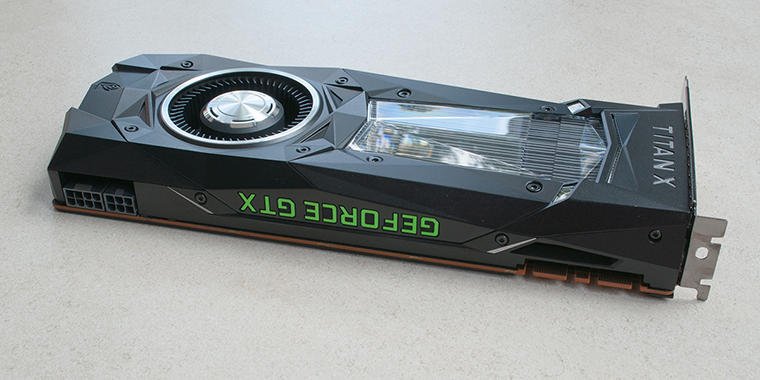 For now we have a familiar look and feel. The card's 1,072g weight provides a good sense of the robust build quality, the GeForce GTX logo continues to illuminate across the top edge (despite the fact that Nvidia doesn't use GeForce GTX branding in the product name) and power is sourced via an eight-plus-six-pin configuration. SLI connectors are at hand for anyone lucky enough to be able to afford two, or more, £1,149 graphics cards.
Another interesting tidbit is clock speed. Titan Xp ships with base and boost clocks set at 1,405MHz and 1,582MHz, respectively. Boost clock matches a stock GTX 1080 Ti, but partner cards based on that GPU often add another 100MHz or more to out-the-box frequency, negating some of Titan Xp's specification advantage. The 12GB frame buffer, meanwhile, operates at an effective 11.4Gbps, delivering up to 548GB/s of bandwidth.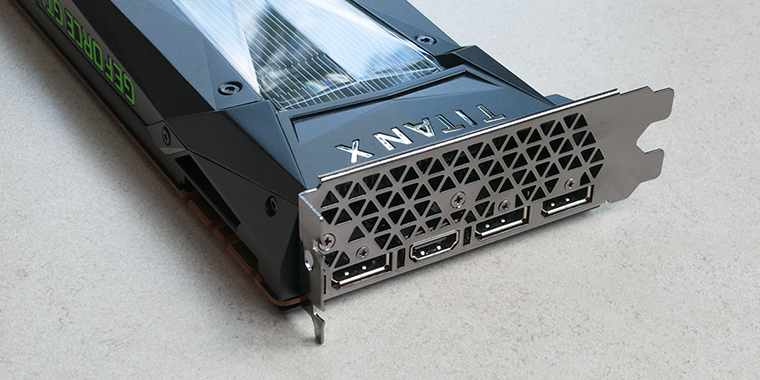 There are no major surprises in the display-output department, with Nvidia sticking to the tried-and-trusted quartet of HDMI and a trio of DisplayPort. All four outputs are lined-up so as to leave a large exhaust vent, and unlike most custom-cooled cards, Nvidia's reference cooler is designed to dump hot air outside the chassis.
Question is, can Titan Xp compete against massively overclocked GTX 1080 Tis? Let's run some benchmarks and see what's what.