Total War: Warhammer
What do you get when you combine the addictive turn-based strategy of Total War with the monsters, warriors and heroes of Games Workshop's Warhammer? The answer is all sorts of fun, and for fans of either series, Total War: Warhammer is a must-have title.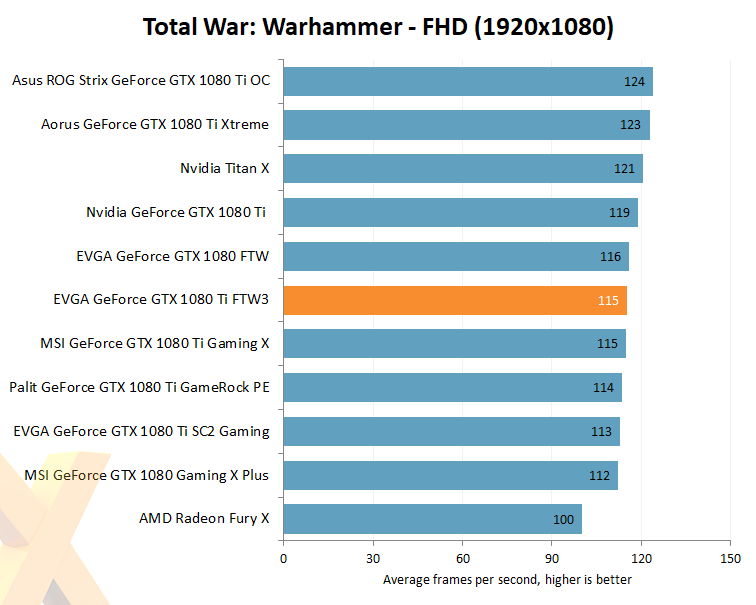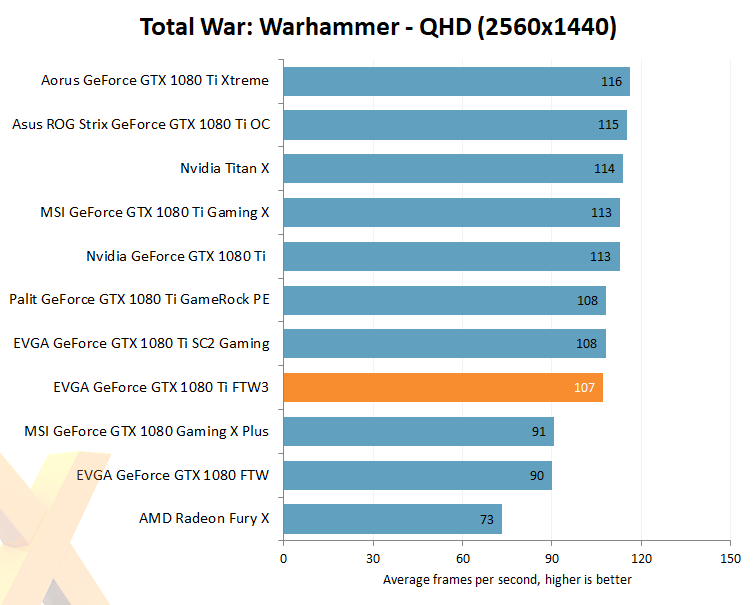 So we have established that, even with newer drivers, the EVGA card is usually in the upper sections of each graph. How about other metrics such as noise, power and temperature?