Sapphire Radeon RX 580 Nitro+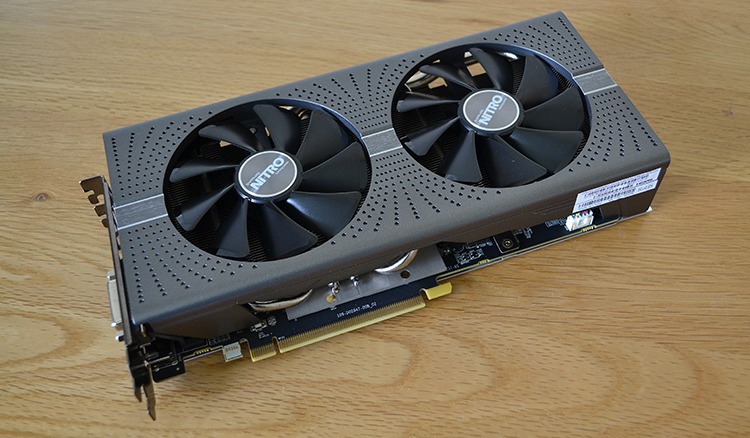 Sapphire dresses the RX 580 Nitro+ OC 8GB card in standard livery. The Nitro cooler has a soft-touch feel and houses two removable fans that use ball bearings instead of the cheaper sleeves sometimes seen on lesser cards. Using Sapphire's Intelligent Fan Control III, the duo only turn on at 52°C, meaning that, when you're not gaming, the card is silent.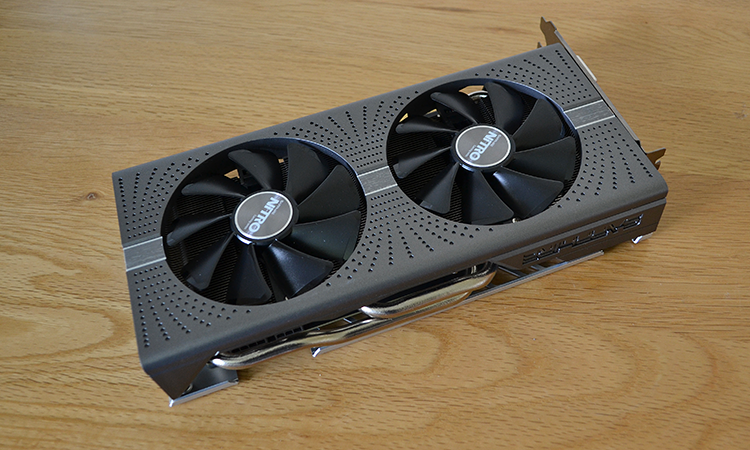 Power consumption goes up as frequency is scaled, and Sapphire clocks this version in at 1,450MHz on the core and a regular 8,000MHz memory. The core speed is impressive insofar as it's 108MHz higher than default and no pure RX 480 card managed that frequency even when overclocked, lending evidence to the fact that the underlying Polaris 20 XTX is indeed a respin of the original core. It remains a shame that Sapphire is reticent to overclock the memory out of the gate.
Such additional core frequency demands a heavy-duty cooling solution that Sapphire duly obliges with. The card remains a dual-slot affair but measures 255mm long and 120mm high, meaning it protrudes above the screw-in slot when mounting in a chassis. All told, the card is specified with a TDP that gets close to the GeForce GTX 1080 Ti in terms of thirst but, clearly, not performance... or cost.
RGB is thankfully absent on this card. That said, the Sapphire logo lights up a cool, understated blue. Unlike previous cards, this limited-edition offering doesn't feature a specific OC mode.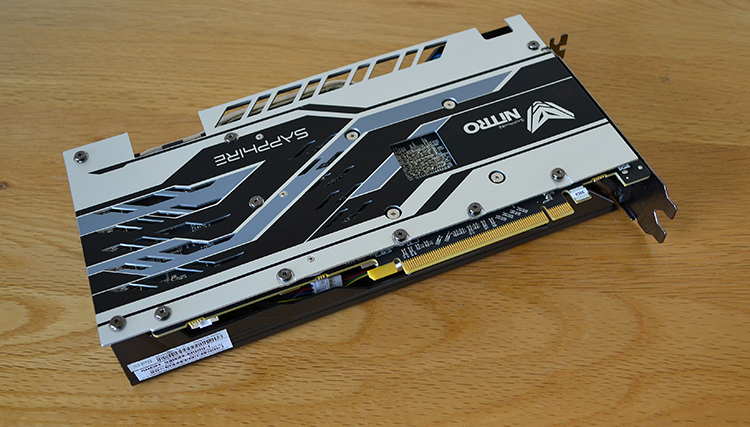 Build quality is robust, and the multi-coloured backplate a nice touch. There's a cutout on the far section to accommodate the 8+6-pin power arrangement that has been moved over from the RX 480 model.
From what we can gather at this early juncture, Sapphire is clocking its card in amongst the highest frequencies. The premium performance is matched by an expected retail price of around £250 for this 8GB model. We suspect it won't be around for long, and its lifespan will be dictated by how quickly AMD is able to move RX Vega to the mainstream.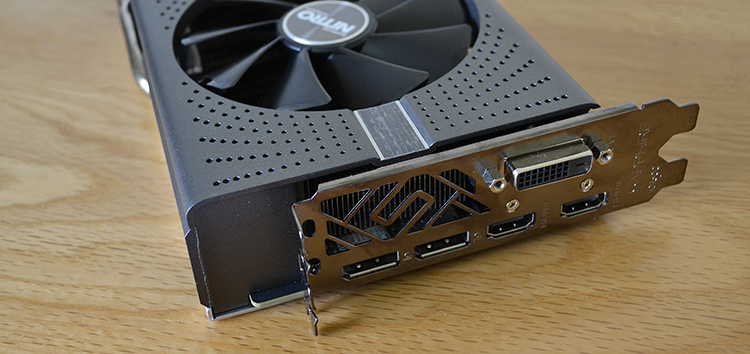 Outputs are standard for a modern GPU, too. There's two each of DisplayPort and HDMI, plus dual-link DVI.
On-paper suggestions are that the best partner RX 580 GPUs will be around 10 per cent speedier than the best RX 480s. What's more pressing is whether this 'new' GPU has the beating of the price-comparable GeForce GTX 1060 6GB in most tests. One way to find out, people.