Total War: Warhammer
What do you get when you combine the addictive turn-based strategy of Total War with the monsters, warriors and heroes of Games Workshop's Warhammer? The answer is all sorts of fun, and for fans of either series, Total War: Warhammer is a must-have title.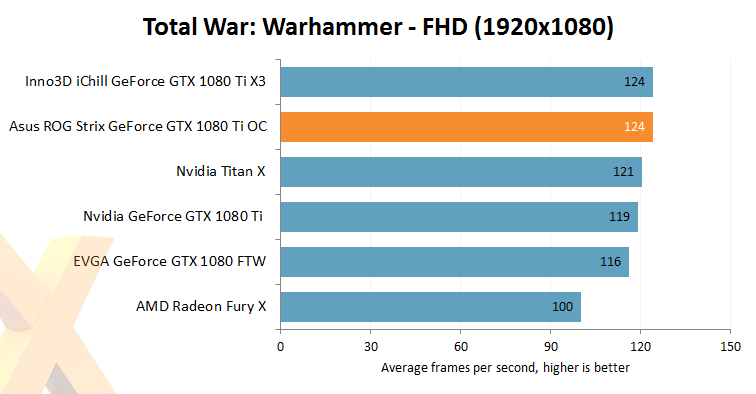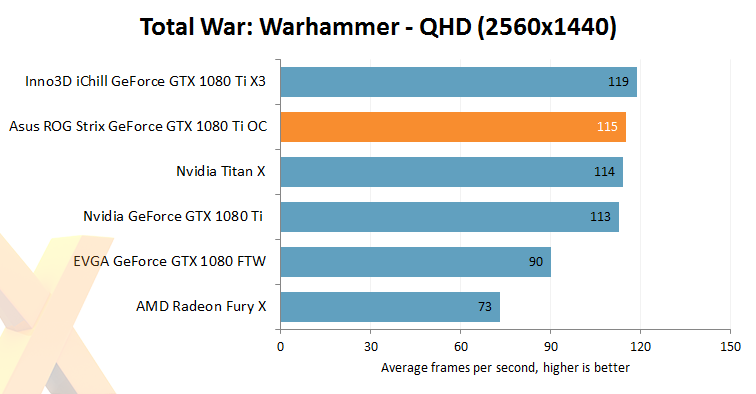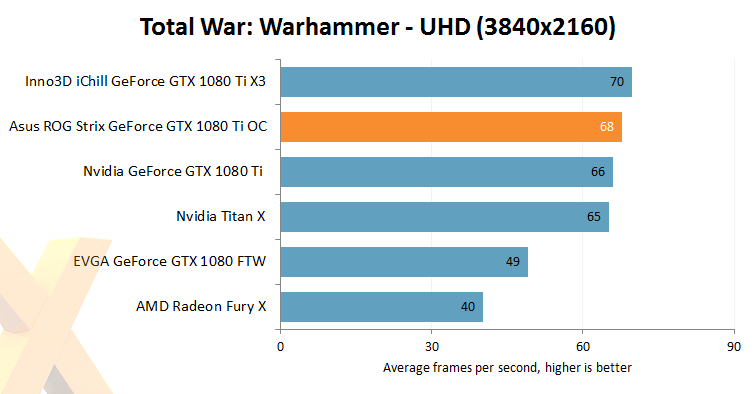 The in-game benchmarks aren't particularly illuminating. We know what to expect from a custom GTX 1080 Ti, and while the Asus implementation isn't quite as quick as the Inno3D, it has the beating of the Founders Edition and should run considerably cooler and quieter.