Benchmarks: Single- and multi-core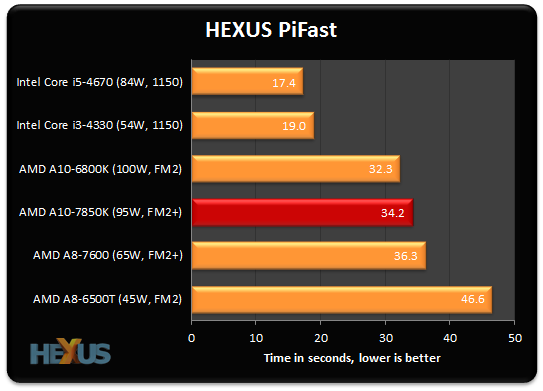 The A10-7850K's peak core speed is only 200MHz faster than the A8-7600 thus making a small difference in benchmark results. What's more telling, perhaps, is that the best APU of this generation is slower than the A10-6800K.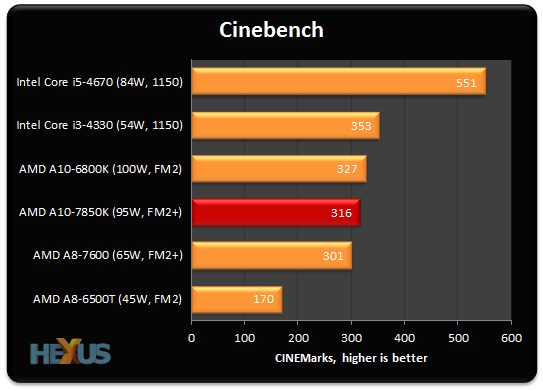 The also-quad-core i5-4670 is much faster than anything else here. A10-7850K remains a touch slower than the A10-6800K.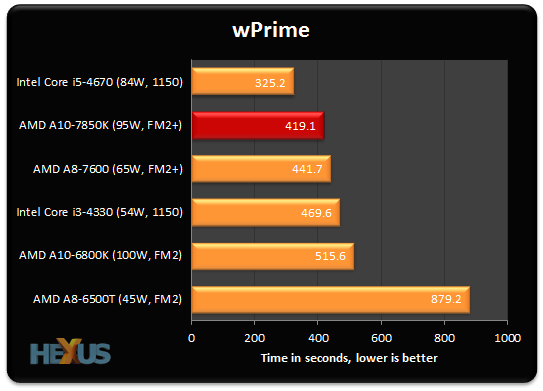 Taking advantage of all cores, the better architecture of the Kaveri core pays dividends in wPrime. Intel's slightly dearer Core i5-4670 is still a much better bet for CPU-intensive applications.