Overclocking
We pushed our sample chip to 4.6GHz on the CPU - 46x 100MHz - using 1.45V. The GPU was overclocked separately, to avoid any overclocked CPU-related problems coming into play. IGP speed was increased from 844MHz to a tasty 1,000MHz, though we had to increase northbridge voltage from 1.0V to 1.15V to do so. The numbers are consistent with the kind of speeds achieved on the A10-5800K.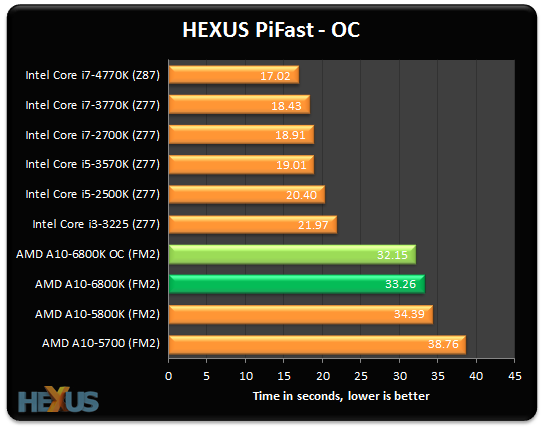 There's a very small increase in performance in PiFast, most likely due to the chip ramping up to 4.4GHz when in stock-clocked mode.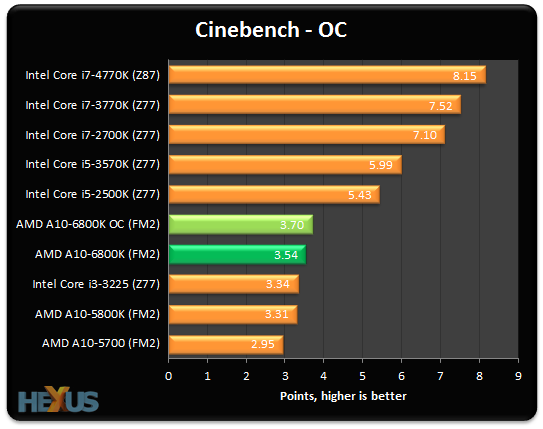 AMD's Richland/Trinity architecture runs pretty close to the wire for the range-topping part. We can't see how it can challenge any Intel quad-core chip, no matter how overclocked.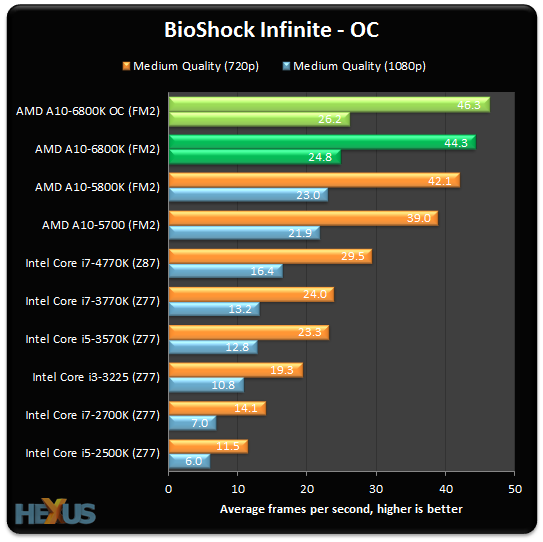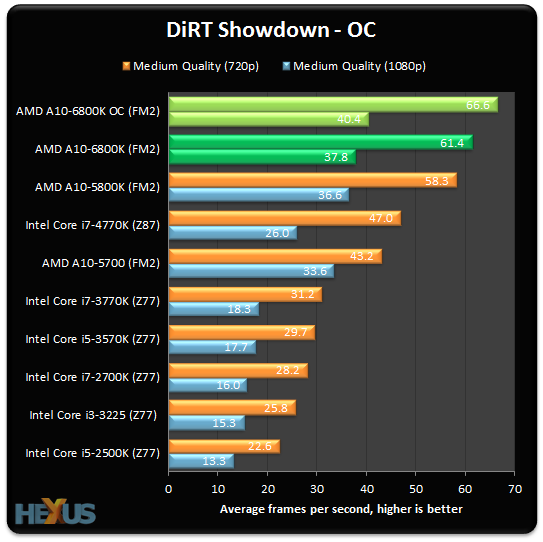 The combination of an overclocked GPU and fast memory (DDR3-2,133) provides that bit extra oomph to the already-fast integrated graphics.