Overclocking the CPU and GPU
We undertook overclocking as a two-stage affair. Focussing on the CPU side first, the Turbo Core was switched off, CPU voltage increased from 1.325V to 1.45V, and the multiplier increased until system stability was compromised. Disappointingly for our sample, we managed a maximum speed of 4.5GHz, which is just 300MHz above the maximum Turbo Core. We re-ran HEXUS PiFast and CINEBENCH with the overclocked setting.
CPU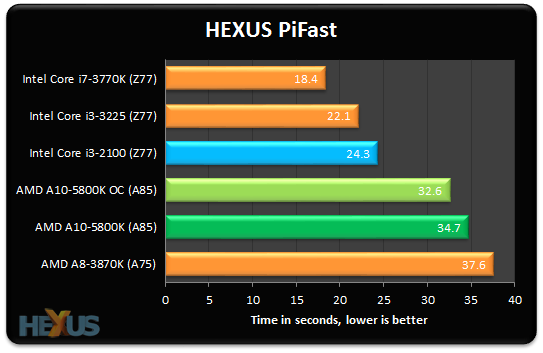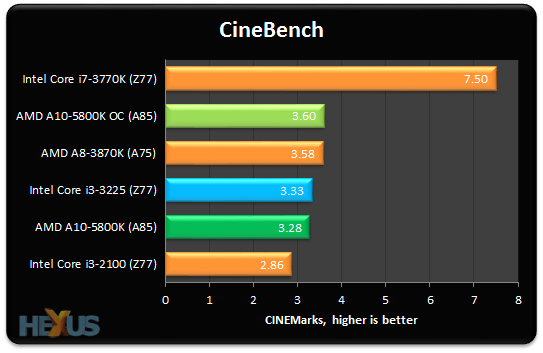 The performance improvements are just large enough for it to leapfrog a standard A8-3870K in CINEBENCH.
GPU
The Radeon HD 7660D GPU was overclocked separately, leaving the CPU portion running at default speeds. Here, too, voltage was raised, with the northbridge's being increased from 1.15V to 1.20V. We cranked the core up to 1,000MHz, from 800MHz default.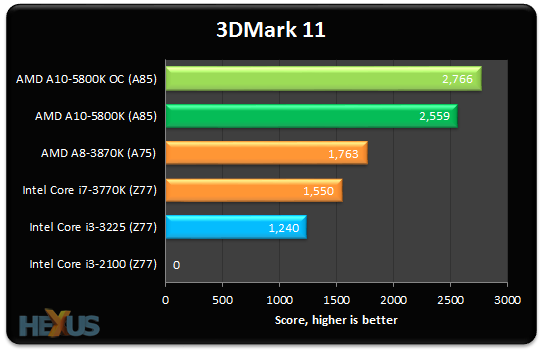 Extra GPU core oomph provides some eight per cent extra performance in 3DMark11.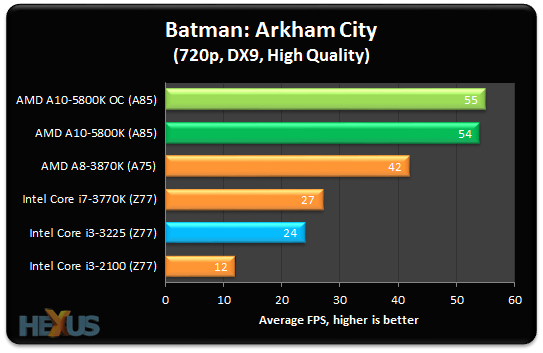 Batman, on the other hand, needs extra memory bandwidth to accompany the core hike. There's really nothing in it between the 800MHz and 1GHz-clocked cores.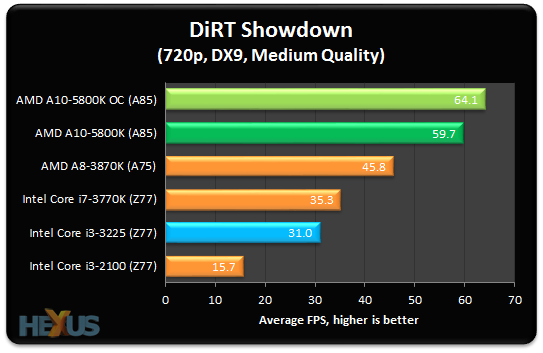 Finishing off our trio of overclocked GPU results, DiRT: Showdown's perf increases by over seven per cent: nice.