Benchmarks: Core Performance
And we're off and running. The 3570K's slightly better instructions-per-clock-cycle throughput and a bump in frequency make it a few per cent quicker than the 2500K. It's not enough for it to be noticeable, of course.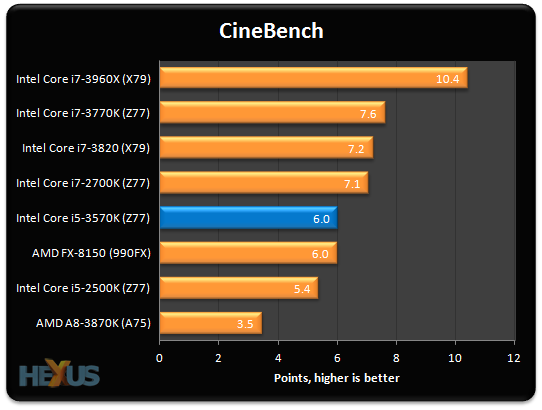 IPC and frequency combine to provide a 10 per cent-plus lead in the all-core CineBench test. A lack of hyper-threading ability doesn't inhibit these mid-pack Core chips a great deal, really.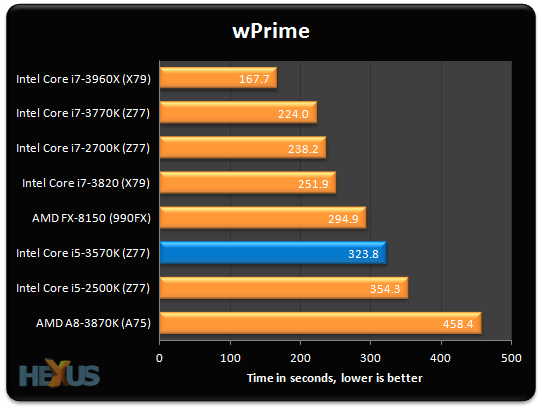 3570K is 8.6 per cent quicker than 2500K in the tortuous wPrime benchmark, though it's still slower than every eight-core or eight-threaded chip in our comparo.