CPU Tests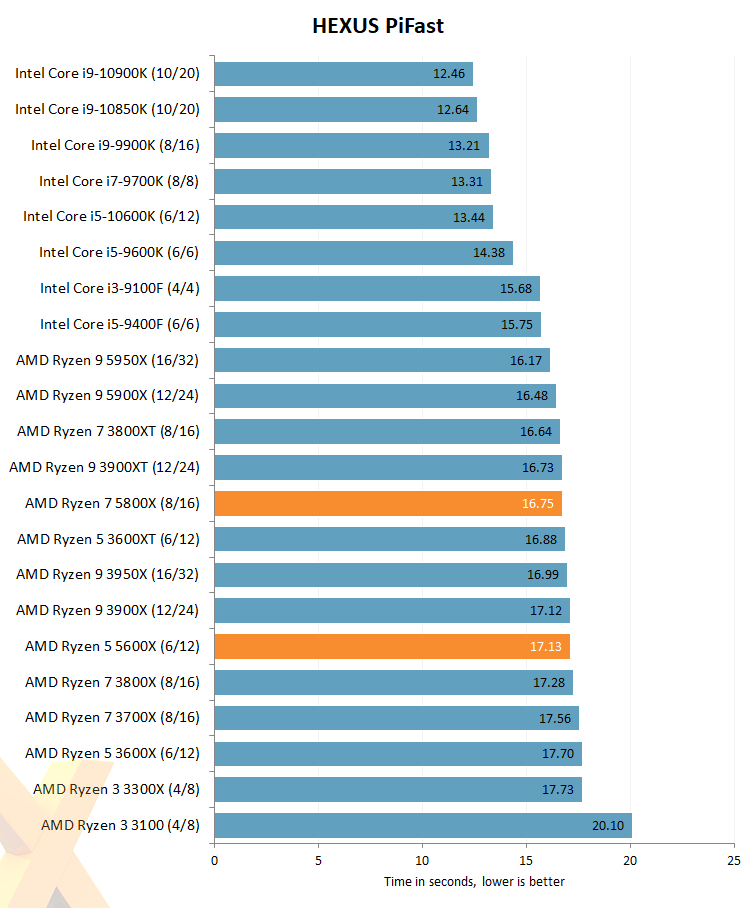 IPC improvements offer up a bit more performance for these 5000 Series chip in our two-decades-old PiFast test. Intel continues to rule the roost.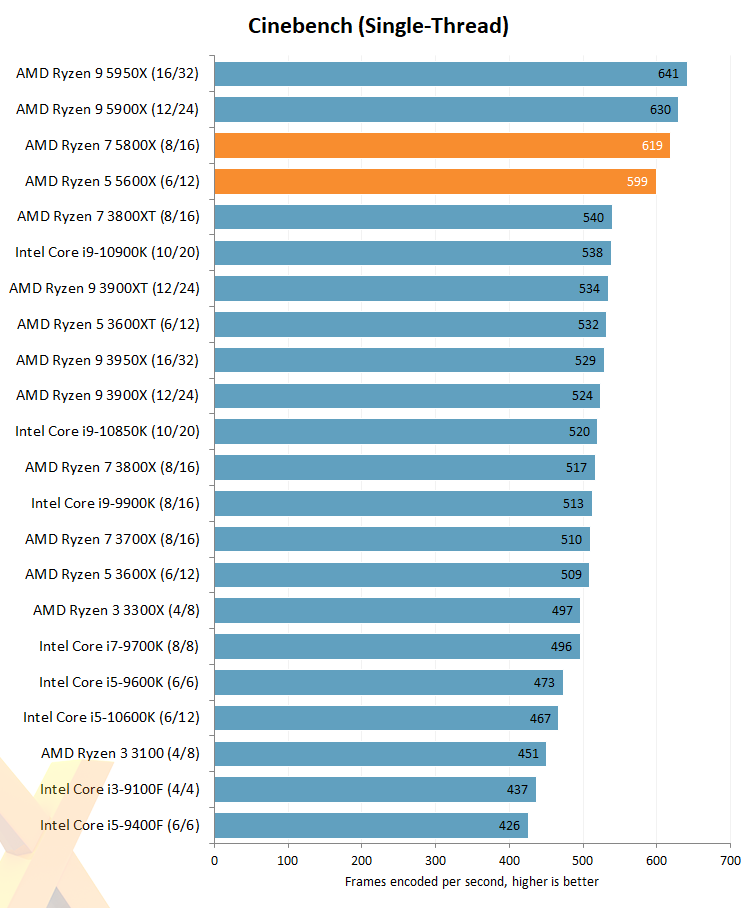 It's reasonable to see the 5800X and 5600X benchmark below the Ryzen 9 duo because peak frequency isn't as high. A clear, easy win for AMD here.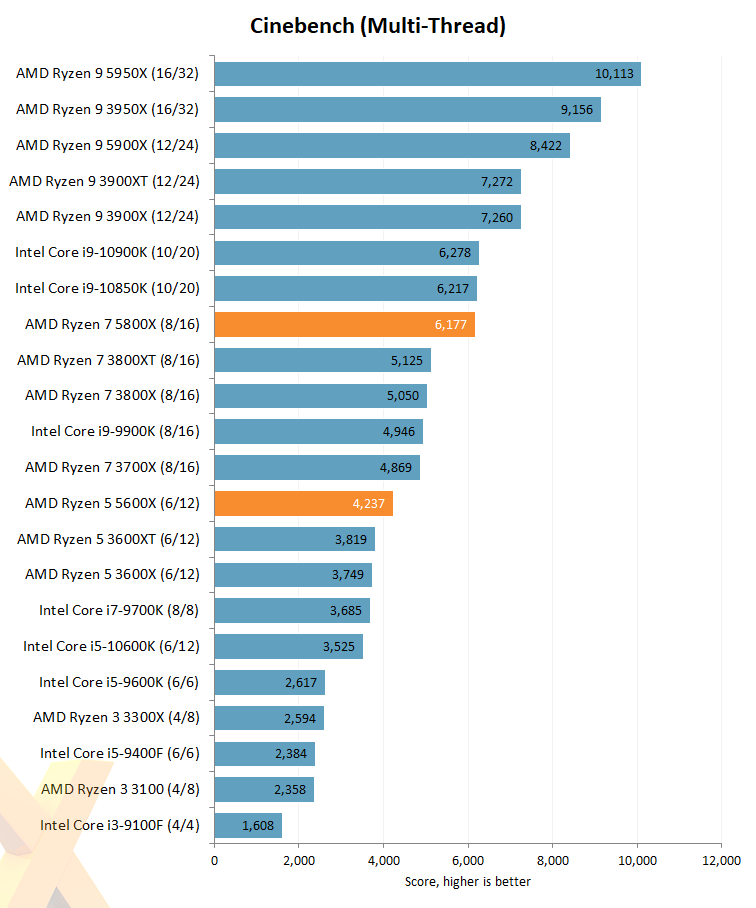 Intel enjoys a two-core, four-thread advantage when looking at the 5800X vs. 10850K, and it's a little faster than AMD's latest and greatest architecture in the multi-core test.
Ryzen 5 5600X adds about 10 percent to the previous-generation 3600XT and 20 percent over the 10600K, but do remember our comparison Intel chip is £40 cheaper.
There is no clear-cut winner in the AMD against Intel battle thus far.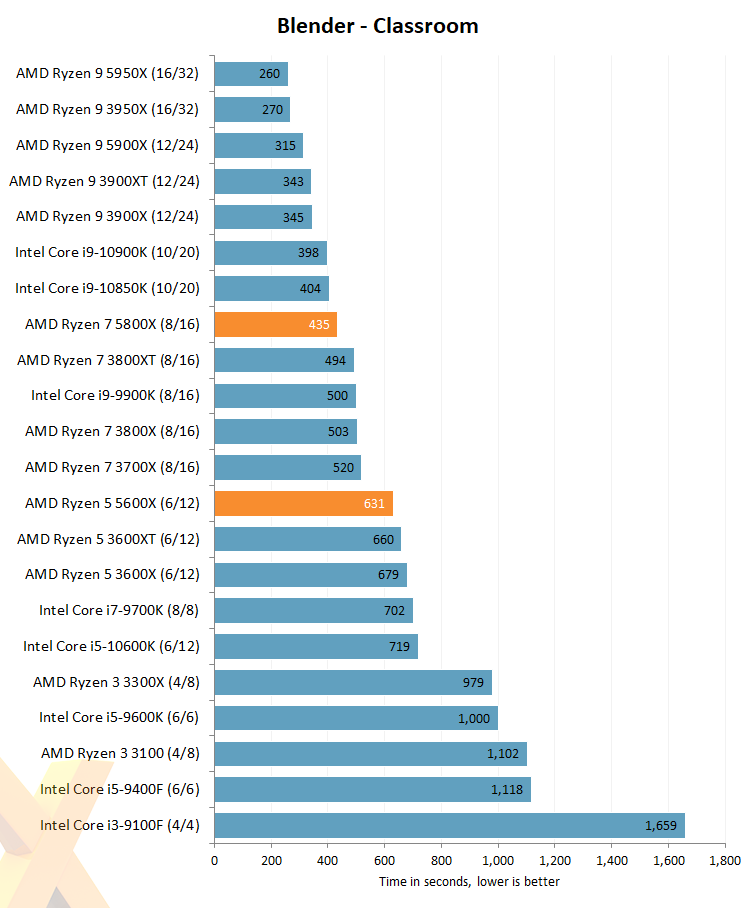 You may wonder, as we did, why the 5800XT is a lot quicker than the 3800XT yet the 5600X isn't so much faster than 3600XT.
The reason is frequencies. Having a 105W TDP really enables the 5800XT to stretch the all-core frequency, and our chip averaged an impressive 4.6GHz in auto mode and without exceeding the 142W total Package Power Tracking limit.
Ryzen 5 5600X is hamstrung by a 65W TDP and 88W PPT. Even so, it averages around 4.2GHz.
Looking across to the blue team, AMD's two-core deficit at the £420 price point is telling. Intel is faster, and it's also within the performance ballpark for 5600X.