Core Tests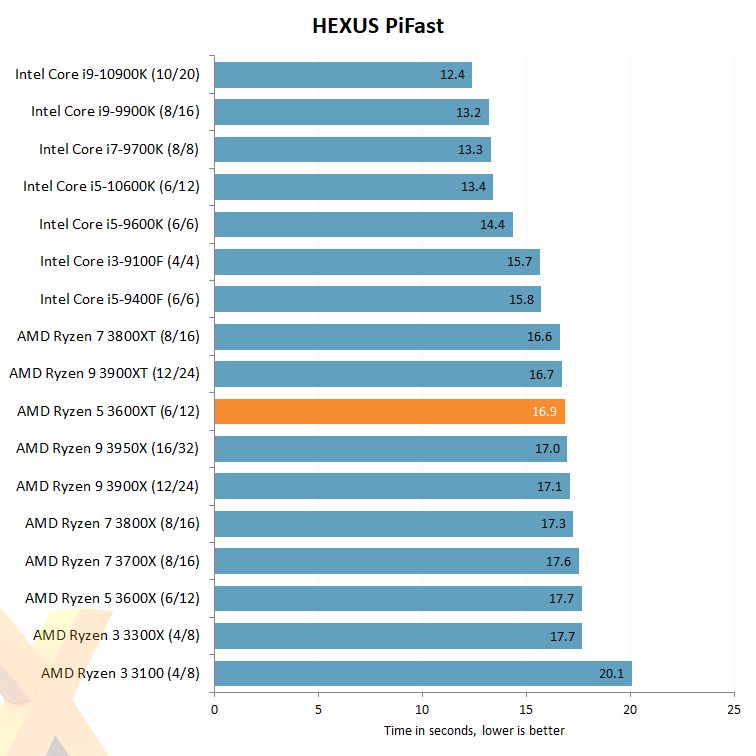 One would expect to see gains in lightly-threaded tests. That's clear to see in PiFast, where the XT is almost one second faster than the X.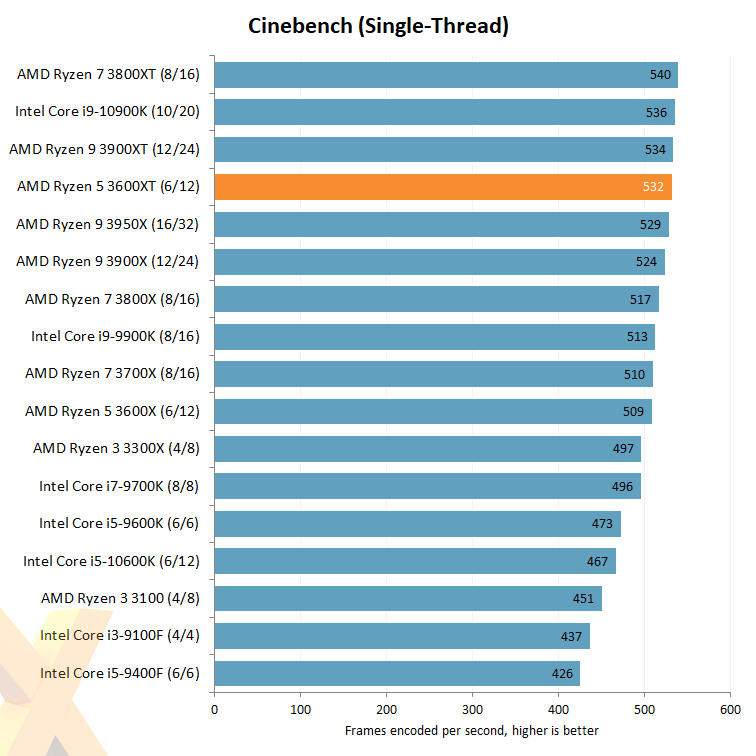 AMD's architecture loves Cinebench because it's a CPU core benchmark first and foremost. We see a 4.5 percent leap from the 3600X's scores by dint of maintaining a higher frequency.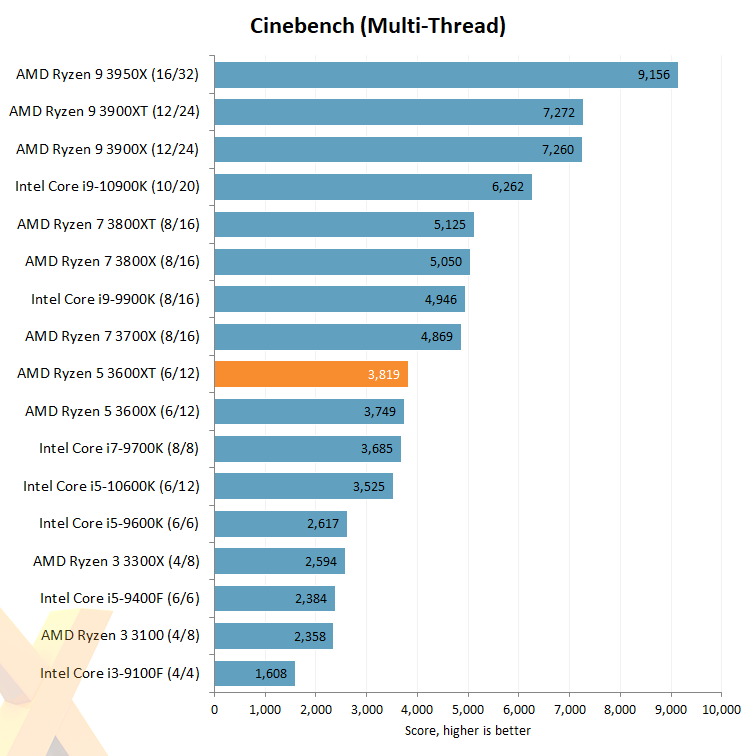 All-core speeds are governed by the available socket power, and that's why there's a sub-two percent improvement here.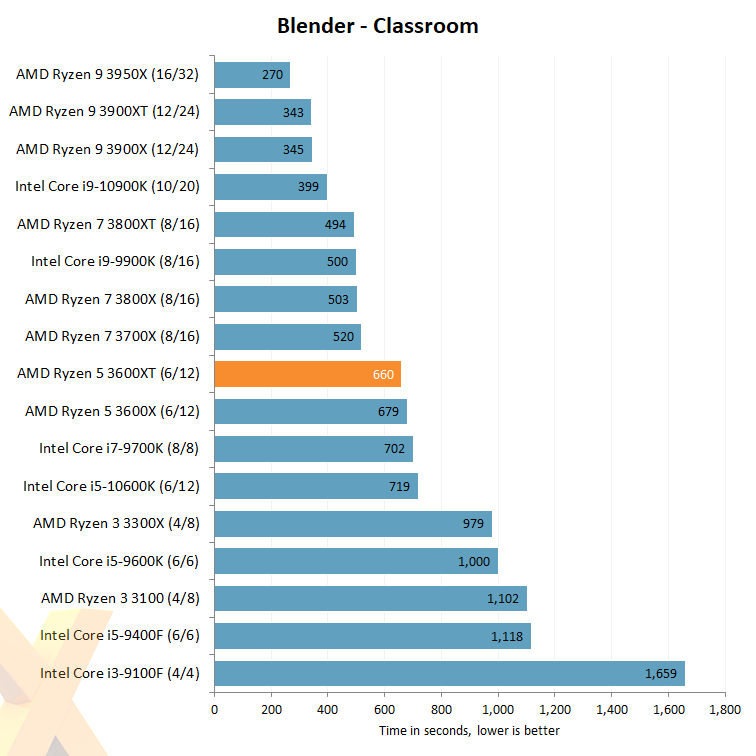 The value of frequency hikes is dependant upon how long your application runs for. If it's multiple minutes the gains can be reasonable - there's 19 seconds shaved off the Blender test. Of course, one can overclock the regular 3600X to the same speeds, but that defeats the purpose of out-the-box performance benefits.