wPrime and Cinebench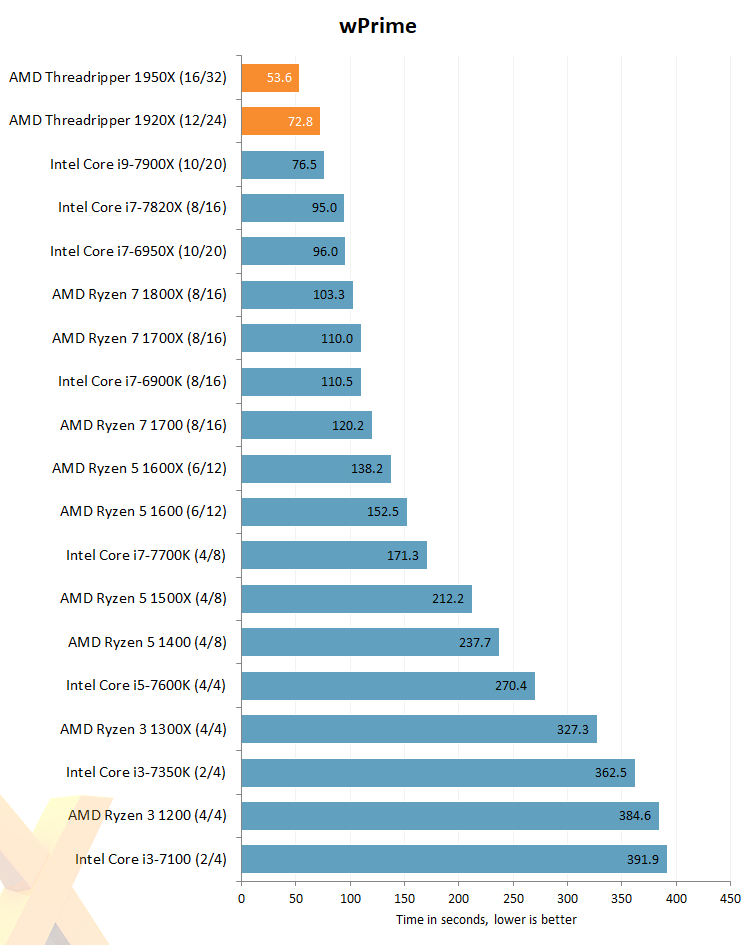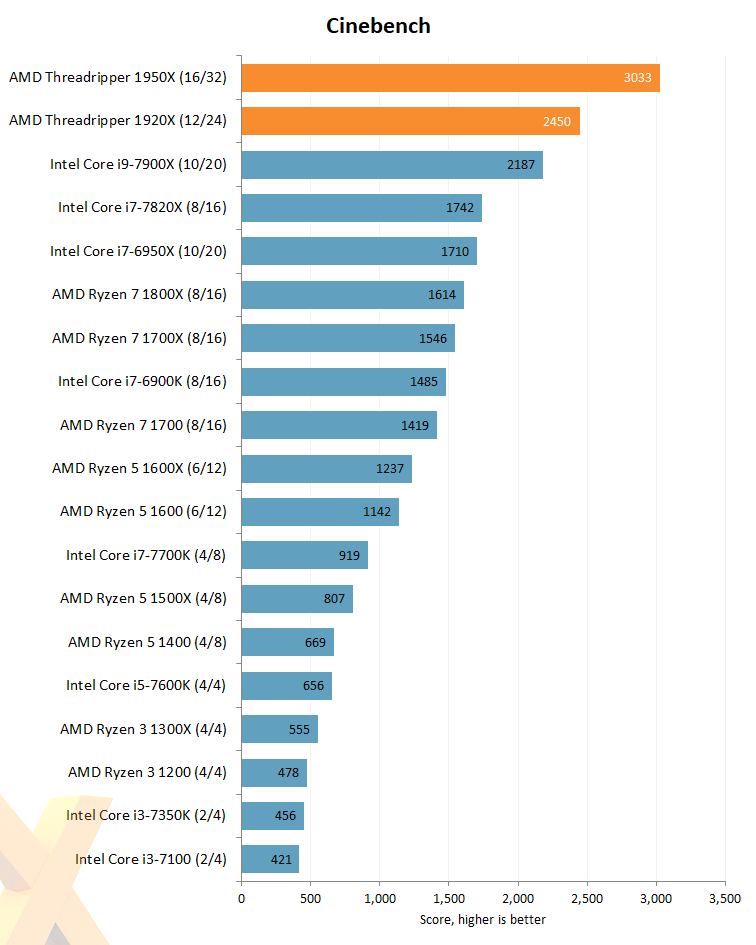 Hello, Performanceville! Threadripper demolishes every other consumer CPU we have in this test. The 1950X version races through the all-core wPrime test in just over half the time of a Ryzen 7 1800X, and it is also nearly 40 per cent faster than Intel's best current desktop chip in Cinebench. The numbers are in a different league to everything else.
Looking toward the 1920X, its greater number of cores is more than enough to offset the lower peak frequency and lower IPC when compared to Core i9-7900X. These two graphs show you why Intel is readying more-core models faster than anticipated at the turn of the year.
If it is multi-threaded goodness you want, Threadripper has it in the proverbial spades.