Meet Threadripper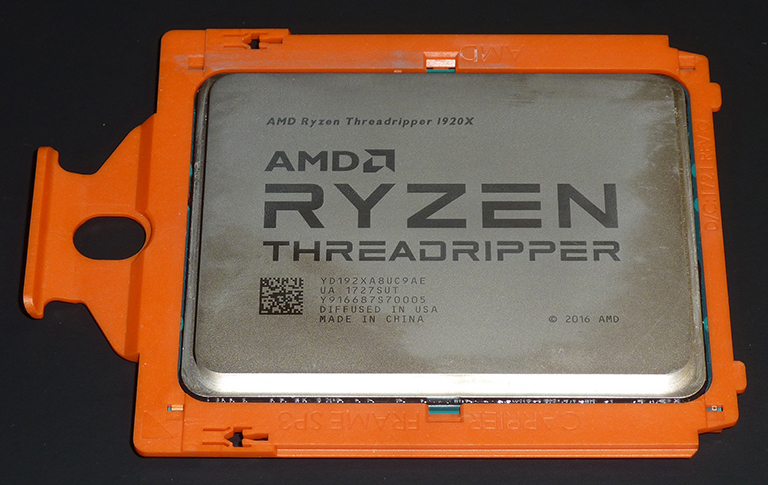 Moving on to the processors themselves, they are, in no uncertain terms, the biggest we've ever seen from a consumer chip. Yup, that fact bears repeating. So big, in fact, that they ship with their own orange mounting bracket we spoke about on the previous page.
Threadripper chips use a specific TR4 socket, also known as SP3r2, and the usual top-tier motherboard manufacturers have boards ready today.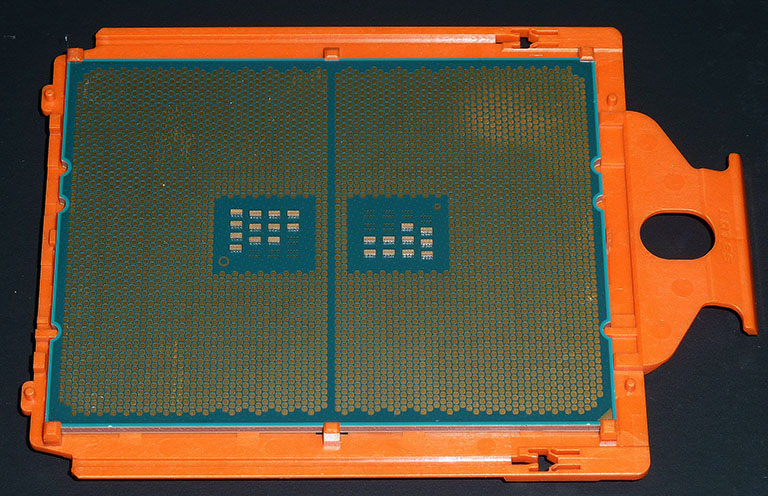 Unlike desktop Ryzen, whose pins are on the CPU package, Threadripper CPUs use 4,094 pads split between the two sides. Mounting is straightforward, actually, as you slot the orange bracket into the socket and tighten up the motherboard retention mechanism via three Torx holding screws.
We guess AMD went with a bracket to eliminate potential damage to the motherboard's pins when handling and placing such a large CPU. Whatever the rationale, the system works well.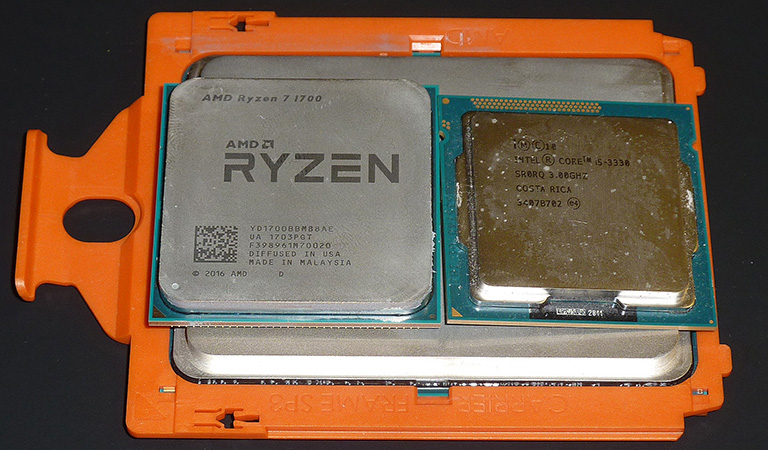 Did we mention that the Threadripper chips were big? That point should come across better as you look at the Threadripper 1920X being a gracious host to a Ryzen 7 1700 and the first Intel Core processor we picked off the shelf, represented here by an i5-3330.
Not only is Threadripper heavy on a credit card, it's about the same size, too!