HEXUS Bang4Buck and Bang4Watt
The performance benchmarks on the previous pages tell part of the story, but it is also interesting to see how CPUs compare once value and power efficiency are put into the equation.
We have taken both single- and multi-threaded applications in the form of PiFast and Cinebench and then calculated how the CPUs line up once launch price is factored in. We also graph up single- and multi-threaded relative performance with the TDP factored in, hence a bang4watt for both workloads.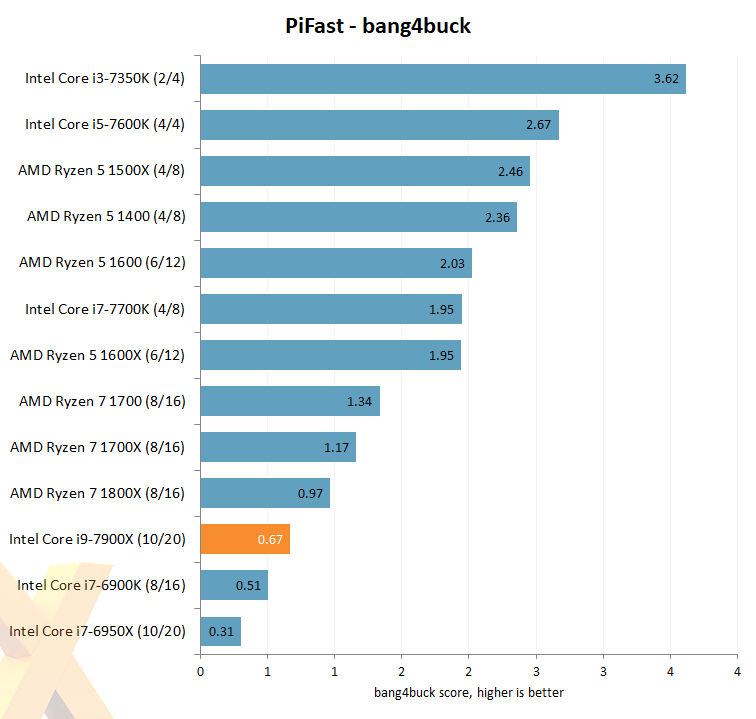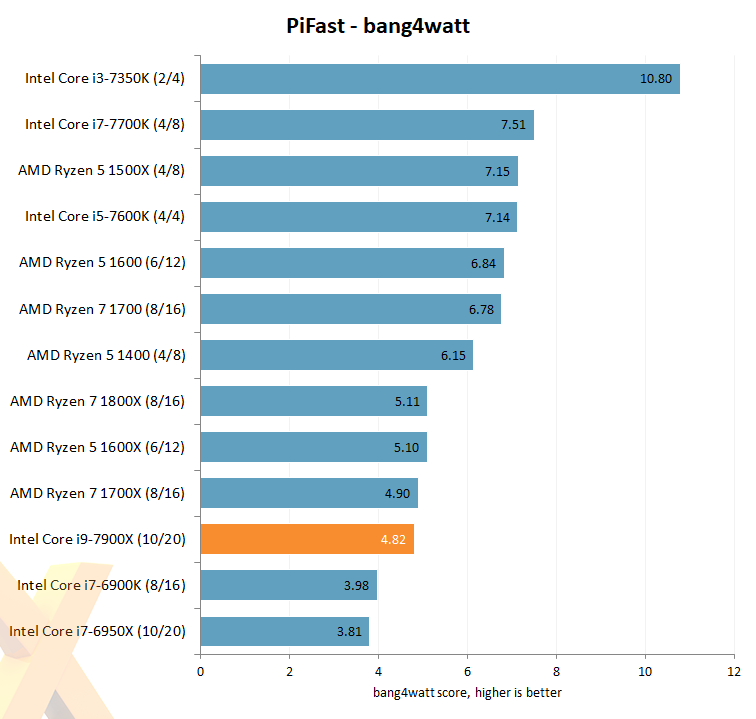 There are no surprises here. If single-threaded performance is what matters most to you, the 10-core Core i9-7900X obviously doesn't compare well in terms of value or efficiency.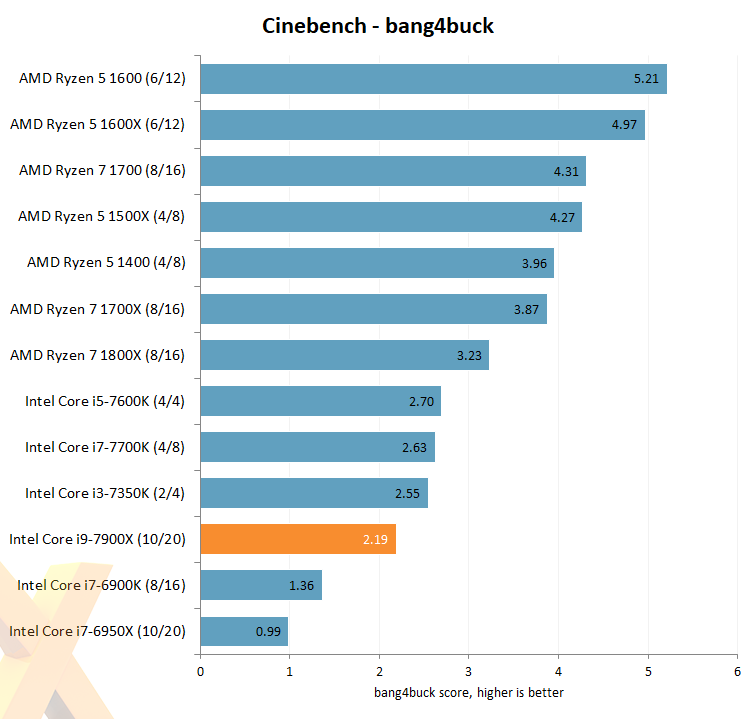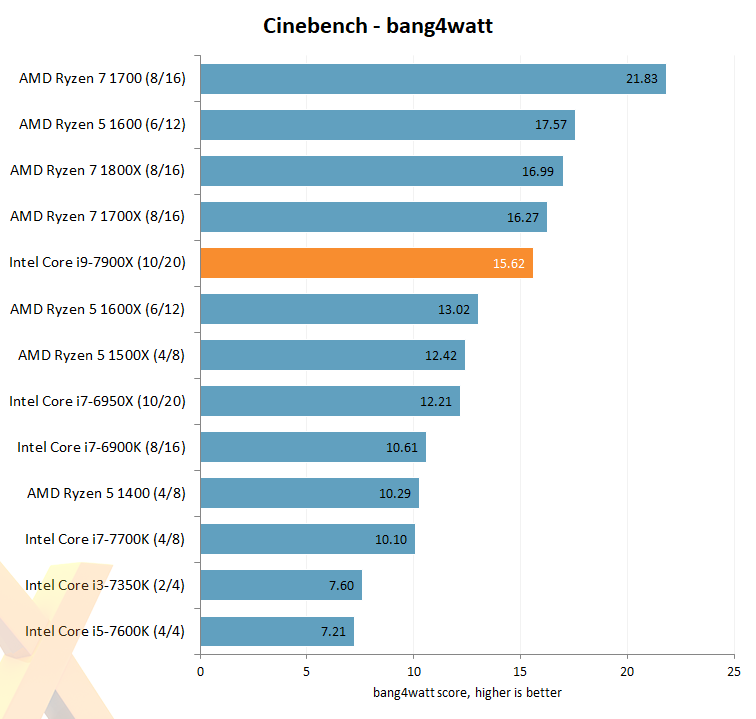 The multi-threaded bang4buck, as evidenced by Cinebench, isn't anything to write home about, either. The Core i9-7900X is better value than the ludicrous Core i7-6950X, yet it remains a lavish $999 part for enthusiasts willing to pay a premium. AMD Ryzen continues to stand out as a good-value alternative.