Performance
Our benchmarks begin with the 105W AMD Ryzen 9 5950X CPU operating at stock speeds. We run the popular Cinebench R23 multi-core benchmark for an extended period and chart the average CPU temperature from the last five minutes of 100 per cent load.
Appreciating that Eisbaer Pro Aurora is aimed primarily at larger sockets, we've been curious to see how the large contact plate and 360mm copper radiator would fare on tried-and-trusted AM4. At stock speeds the results are solid if not spectacular.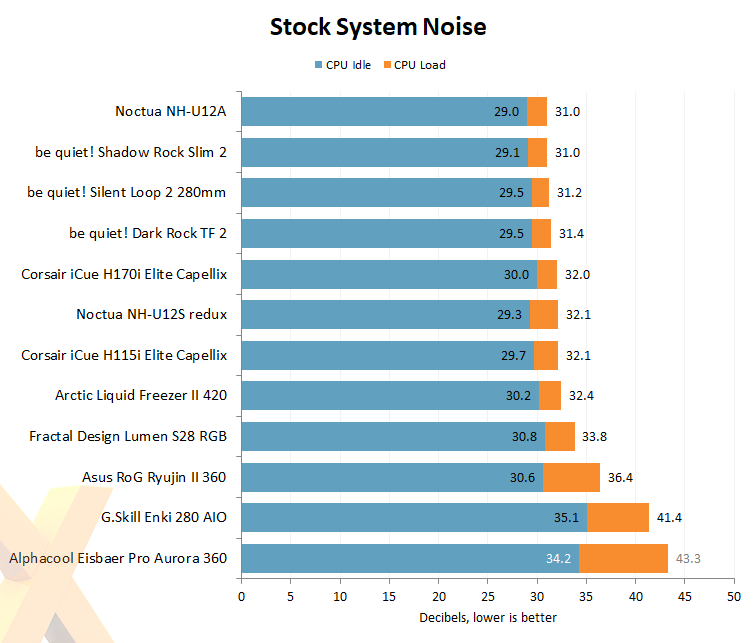 We alluded to this drawback earlier in the review, and our trusty noise meter backs up our initial impressions. The included trio of 120mm fans is noticeably louder than competitors.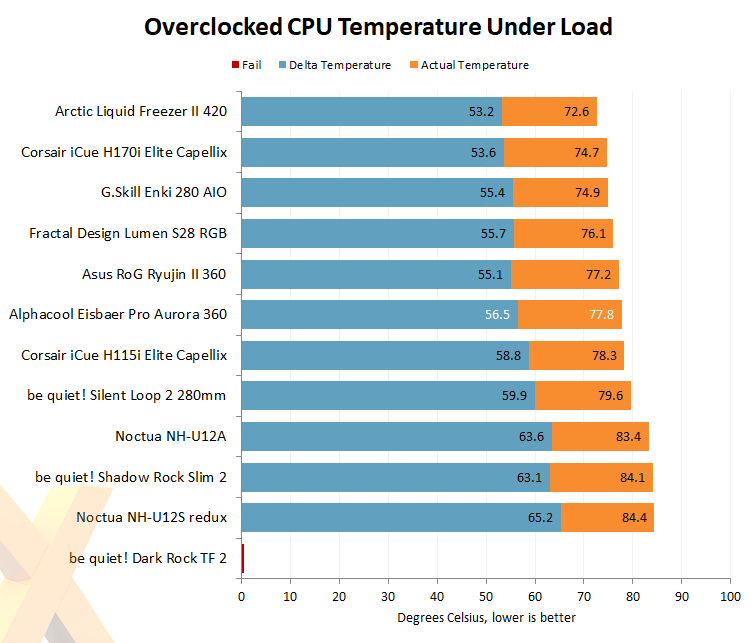 Upping the ante using settings proven to be stable, we raise the CPU multiplier to 45x on all cores and increase voltage to 1.25V. The modest overclock pushes CPU power up to 200W and represents a sterner challenge for all of the coolers on show.
Might we have expected a little more? Keeping our overclocked 16-core chip below 80°C under load is typically deemed a solid result, yet the Eisbaer Pro, on AM4 at least, is effectively on par with an Asetek-based 360mm all-in-one.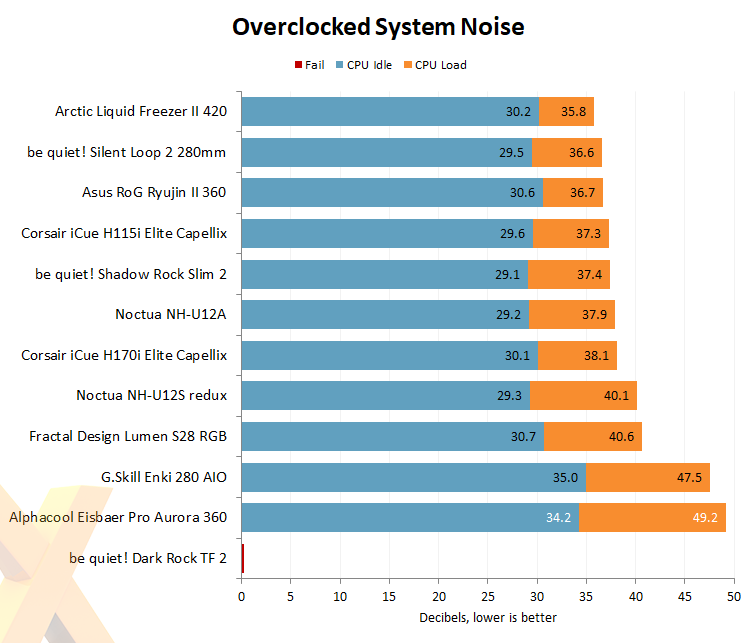 Cooling performance may be similar, yet noise levels clearly are not. The stock RGB fans might look the part, yet failing a lot of fine-tuning in BIOS, we'd be inclined to swap them out for a quieter set.