Performance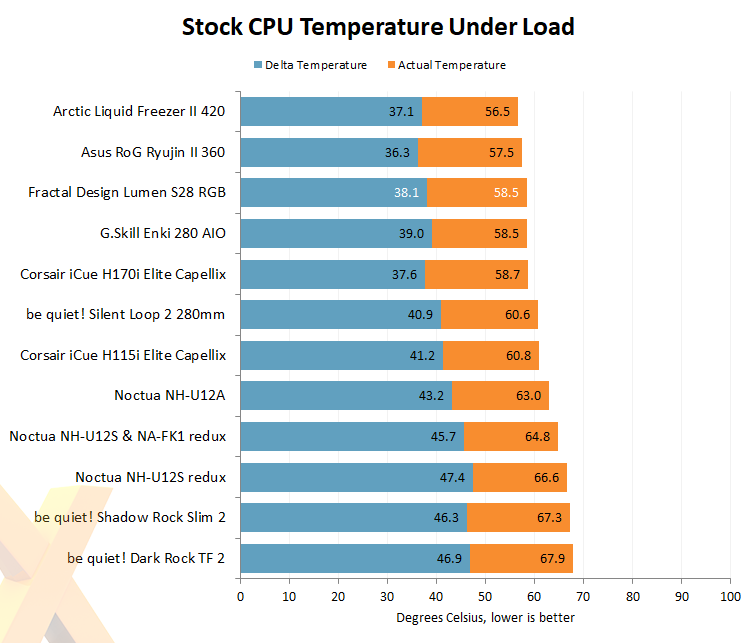 Our benchmarks begin with the 105W AMD Ryzen 9 5950X CPU operating at stock speeds. We run the popular Cinebench R23 multi-core benchmark for an extended period and chart the average CPU temperature from the last five minutes of 100 per cent load.
We're off to a solid start, with the Lumen S28 RGB managing to slot in fractionally ahead of the other 280s in our chart.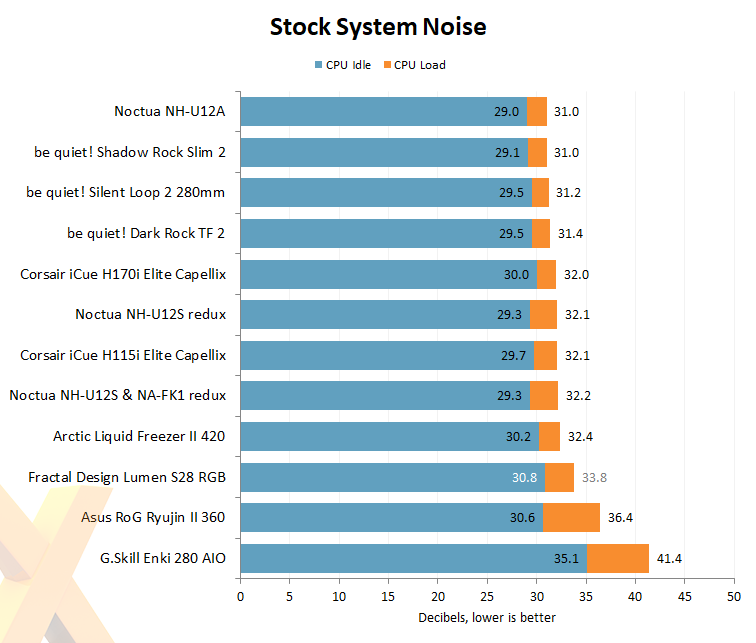 There is a caveat, however, in that noise levels aren't quite as low as competitors. Lumen isn't a loud cooler by any means - 33.8dB under load is barely more than a gentle hum - but if you like your PC as quiet as possible, the pump may be noticeable, even when idle.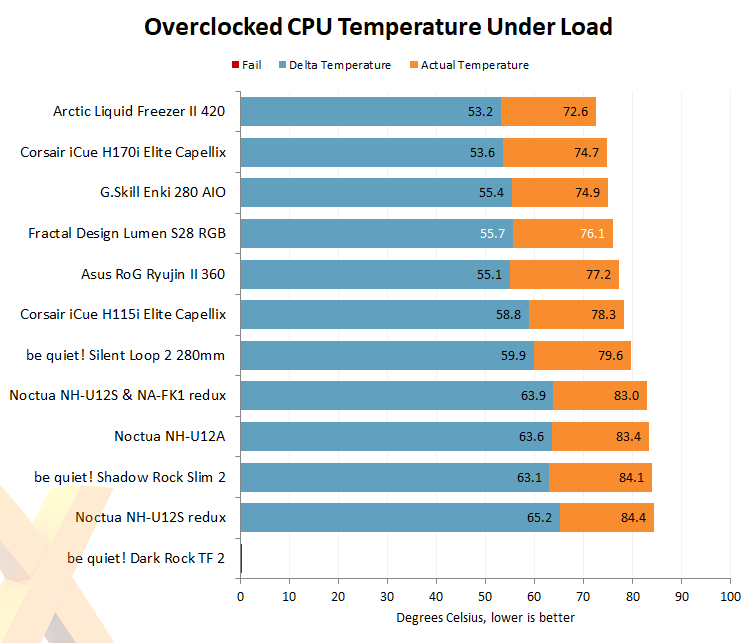 Upping the ante using settings proven to be stable, we raise the CPU multiplier to 45x on all cores and increase voltage to 1.25V. The modest overclock pushes CPU power up to 200W and represents a sterner challenge for all of the coolers on show.
Once again, the cooling results are in line with our expectations of a modern 280mm all-in-one. Plenty of headroom for those inclined to push extra voltage through their chip.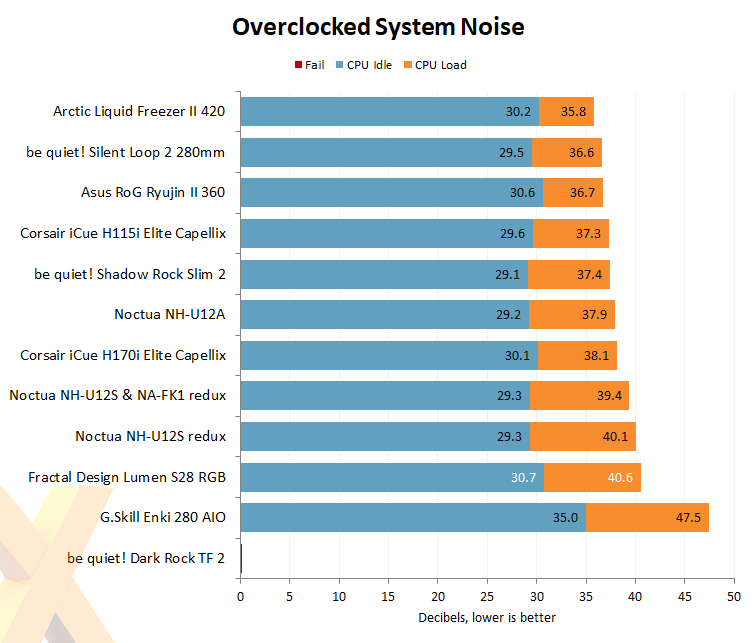 We've previously seen Fractal coolers slot in nearer the top of the noise charts. The Apaltek-made Lumen S28 isn't quite as refined.