Performance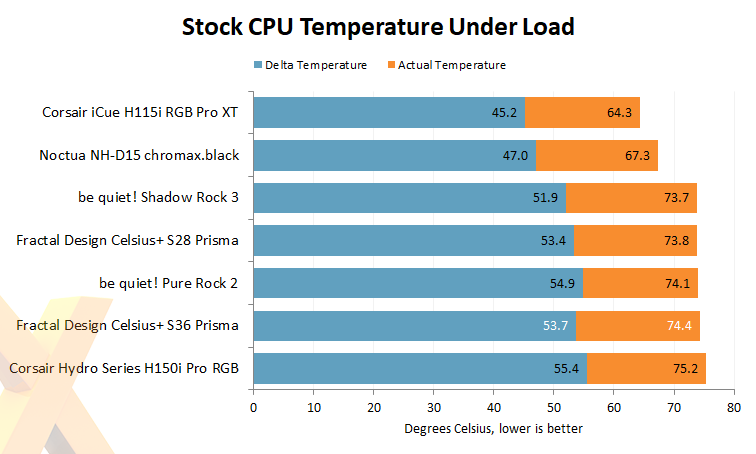 Our benchmarks begin with the 105W AMD Ryzen 9 3950X CPU running at stock speeds. We use the popular and open-source Blender creation suite to render the taxing Victor scene and record the average CPU temperature from the last five minutes of 100 percent load.
At default speeds, there's hardly anything separating the two Fractal coolers. The smaller S28 actually edges proceedings inside our test platform, but there's not a lot in it, and in the grand scheme of things, cooling performance can be deemed average for liquid coolers at this end of the market.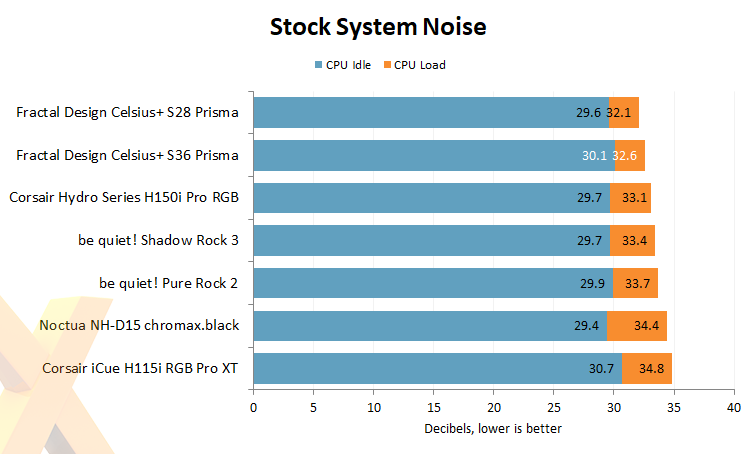 The Celsius+ range doesn't tout the lowest CPU temperatures, yet does run wonderfully hushed using Fractal's 'auto' profile. Our own readings suggest that the dual-fan S28 is ever so slightly quieter than the triple-fan S36, though you'd do well to notice the difference during everyday use.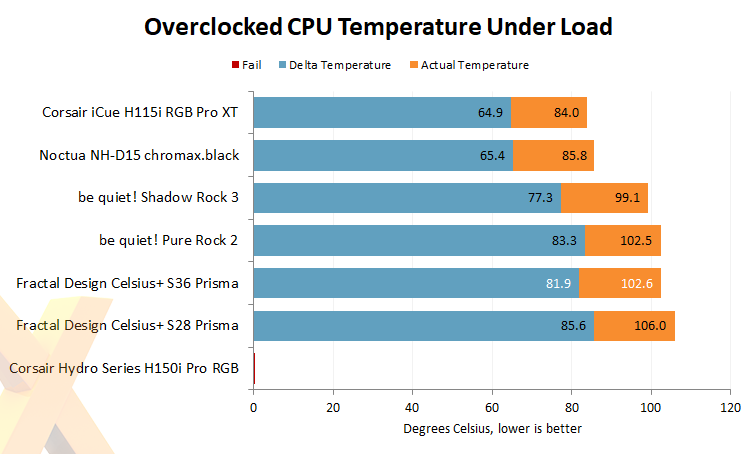 Upping the ante in a simple manner, we raise the multiplier to 43x on all cores, while increasing voltage to 1.3V. We know the chip can do it, and the bump in juice is enough to push the coolers closer to their limit.
The tables are turned when all 16 cores and 32 threads are stressed. In this scenario, the S36 Prisma nips into the lead, though once again, the difference isn't huge and cooling performance isn't particularly strong when compared to the CoolIT-based Corsair iCue H115i RGB Pro XT.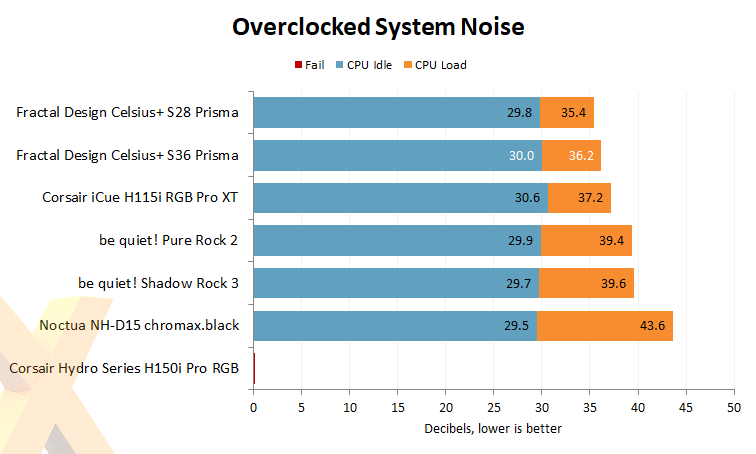 Noise levels remain similar, with both coolers geared to keep things as quiet as possible at all times. That's exactly how we happen to like it, but going by the results on our Ryzen setup, the S36 doesn't do enough to justify the premium over the S28.