Performance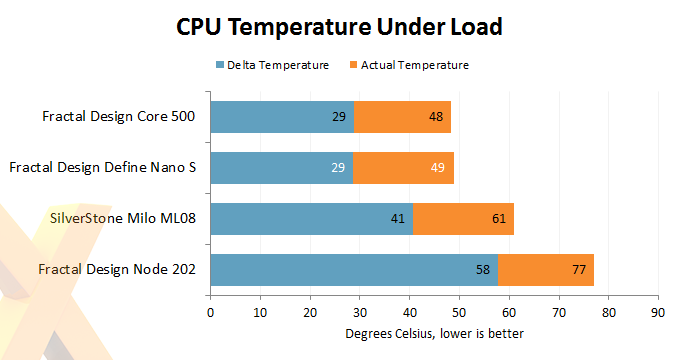 Nano S has plenty of room to breathe, and that bodes well for our Intel Pentium G3258 processor. You could, of course, put a meatier CPU inside this chassis without having to worry, and being able to attach a 160mm-tall heatsink or liquid cooler is a bonus.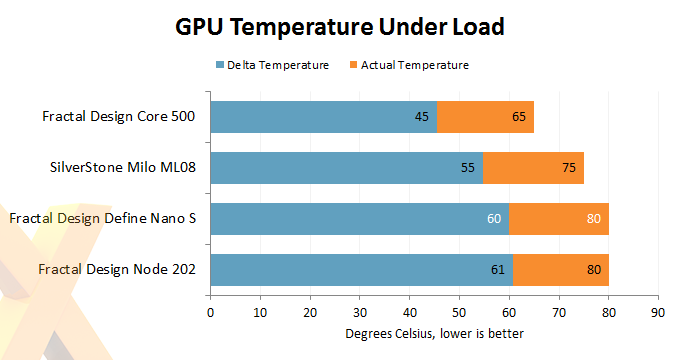 The purpose-built Radeon R9 270X graphics card gets a fair deal warmer. Is the chassis' front intake stifled? Is the graphics card a touch too close to the PSU? Or is the Nano S better suited to longer graphics cards with larger coolers? Probably a combination of all three, but whatever the case, 80ºC is a surprise for a chassis of this size.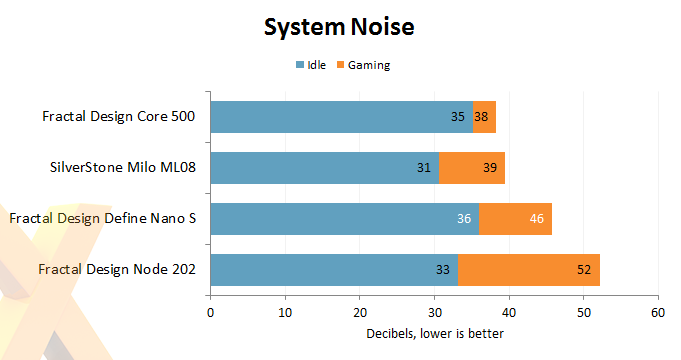 In its default configuration, the Nano S comes equipped with a pair of three-pin fans that aren't the quietest. Another unexpected choice, as PWM fans seem an obvious candidate for any case outfitted with sound-dampening materials.