Performance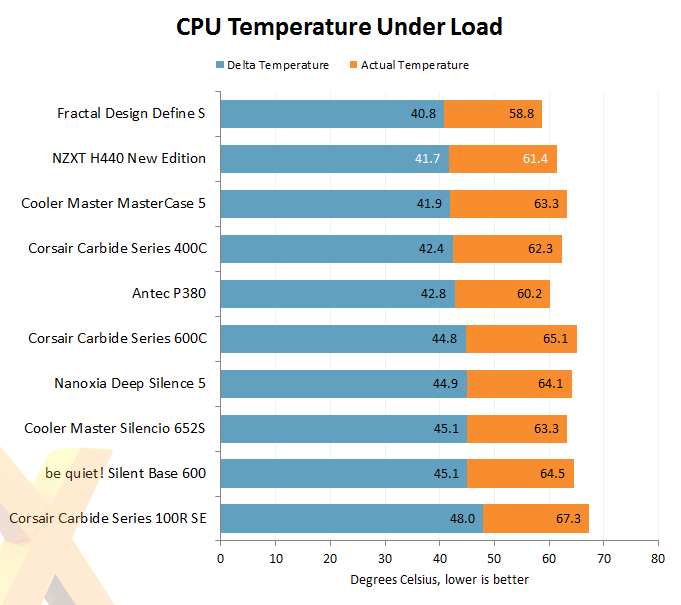 An overclocked Core i5-3570K processor shouldn't be a problem for any modern mid-tower enclosure. With four pre-installed fans, the H440 New Edition has no trouble serving up an adequate supply of clean air and it's enough to put NZXT's £90 enclosure near the top of the chart.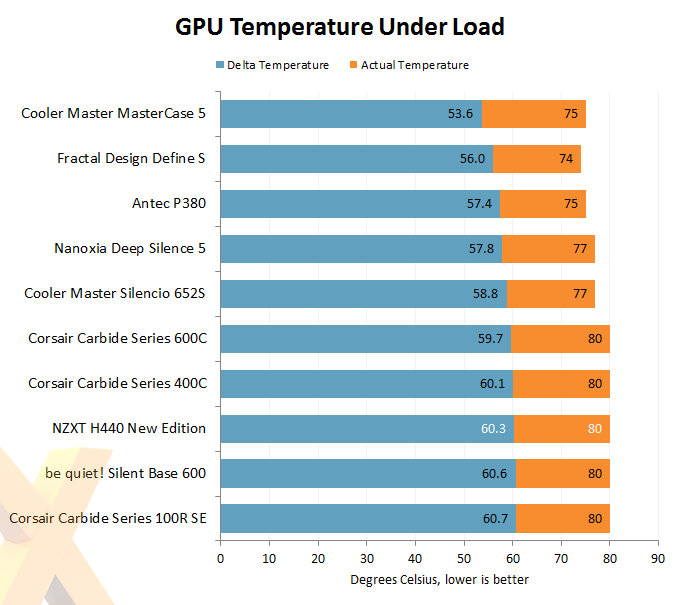 But how much air are the front intakes really getting, and is there enough ventilation for ultra-high-end rigs? That was always a question mark on the original H440, and it remains so here. Our dual GeForce GTX 970 graphics cards hit 80ºC pretty quickly, and boost speed was automatically notched down from 1,367MHz to 1,354MHz in order to keep to the target temperature.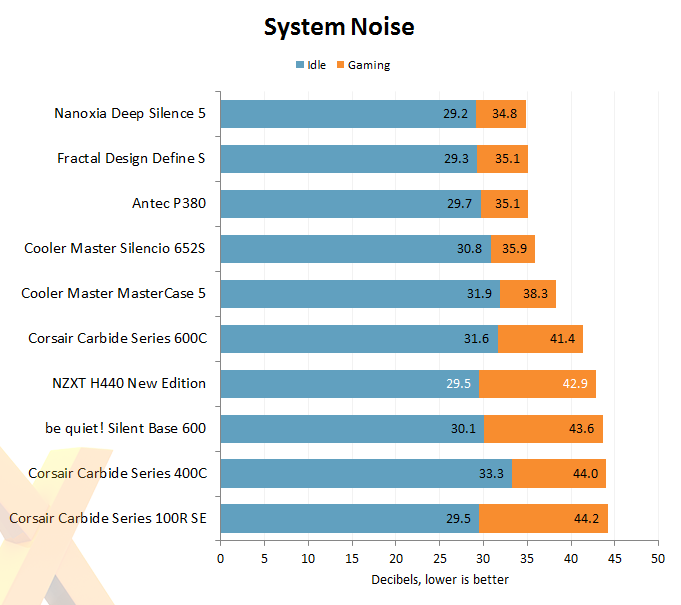 Noise levels are an interesting mix. Courtesy of the new PWM fan hub, the NZXT H440 NE proved to be one of the quietest chassis on show when idle or running light workloads. Start gaming, however, and noise levels rise considerably, with GPU fans spinning at speeds of up to 2,300RPM in an effort to keep temperatures down.
In case you're wondering, running the same rig without the PWM hub (i.e. with all four chassis fans running at their default speed) resulted in idle noise level rising to an off-putting 37.4dB, but delta CPU and GPU temp under load is reduced a notch, down to 40ºC and 59ºC, respectively.