Former Defence Secretary Lord Browne has warned that the UK's Trident nuclear weapons defence system could be rendered useless by hackers, reports the BBC. In related news the budget to pay for building a replacement system for the aging nuclear fleet has been revised upwards by £6 billion. The Ministry of Defence (MoD) now wants £41 billion put aside to allow them to complete the project.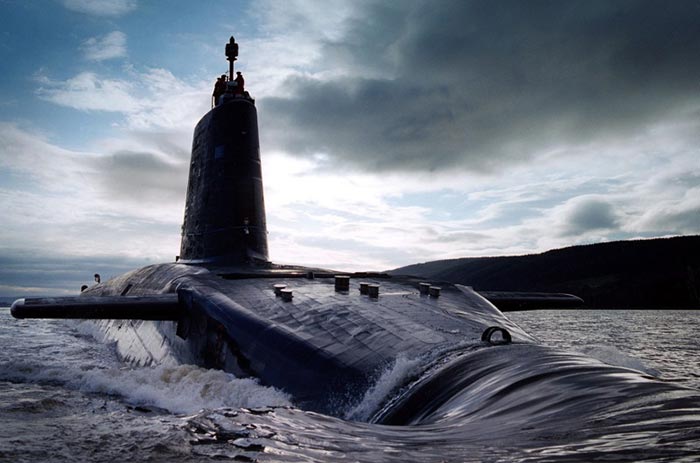 There will be a commons debate on the future of Trident but the ex-Labour minister has raised the apparition of all the money invested going to waste because of "weak spots" in Trident security. Lord Browne told the BBC that if the PM ever needed to reach to hit the red button there was "no guarantee" that it would even work. Another ex-Defence Secretary, Conservative Sir Malcolm Rifkind "played down the risk," said the BBC.
The bill to renew Trident has risen by £6 billion, according to MoD figures released on Monday. Previous estimates put the cost at £25 billion with £10 billion set aside for budget overruns, now taxpayers are faced with the prospect of the cost being £31 billion plus that sizeable 'kitty'.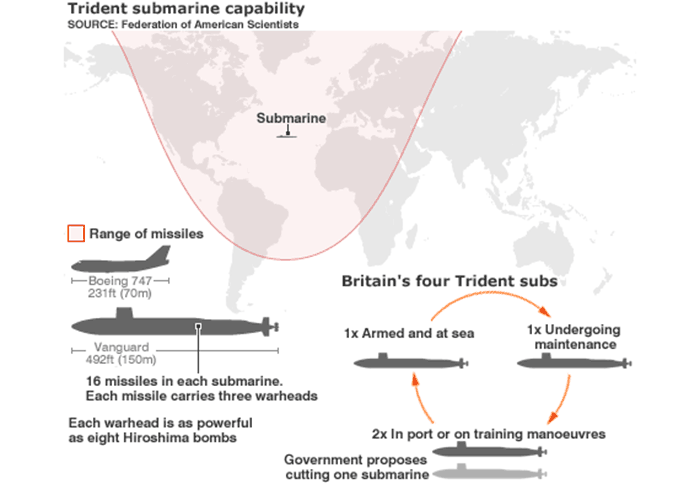 Seeking to reassure the public about the nuclear deterrent cyber defences that the UK has in place, an MoD spokesman said that "we can and will safeguard it from any cyber threat". He reminded us that "we are investing more than ever before on the UK's defensive and offensive cyber capabilities". The government has earmarked £1.9bn for cyber security tasks over the next five years.
The start date for the submarine replacement programme to begin has been nudged back to the 2030s. MPs will participate in a non-binding vote on the renewal plans. Both major UK political parties support renewal, in policy, but the Labour Party leader Jeremy Corbyn and the SNP (with a powerful block of 56 MPs in parliament) would rather see the replacement programme canned.