According to the latest data harvested from the Steam Hardware & Software Survey, October 2015 edition, Windows 10 is installed on 27.64 per cent of Steam users' machines. WinBeta reports that this latest update shows continued growth in Windows 10 adoption by Steam users, but it notes a deceleration compared to the month of September where users of the Steam platform with Windows 10 installed were seen to grow from 17 to 25 per cent.
Looking at the OS landscape of Steam users as a whole, the majority use Windows 7. This aging Windows OS is installed on over 47 per cent of Steam users' machines. However none of the older versions of Windows experienced any growth – only Windows 10 adoption went up by 2.77 per cent during the past month.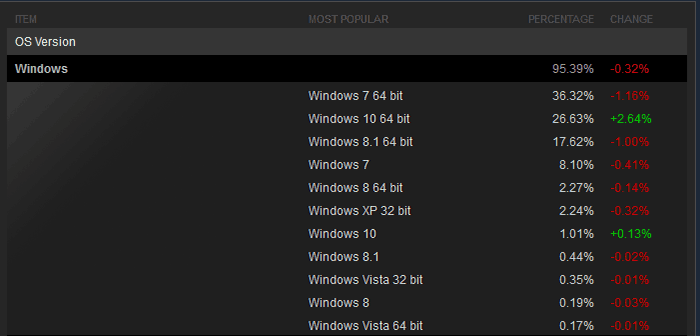 The latest figures from Microsoft suggest that over 120 million PCs are now running Windows 10. It is expected that the majority of Steam gamers are part of an early adopter demographic, so install new hardware and software faster than the average person. DirectX 12 is locked into Windows 10 adoption but with hardly any games taking advantage of the new API there's little reason for Windows 7 stalwarts to upgrade as yet.
In other Steam news, the games platform broke another concurrent users record worldwide on Sunday. Sometime during the 1st November 13,480,916 users were online playing Steam games.
Steam only broke the 10 million mark for concurrent users in June this year, so to be up about 35 per cent on that figure so soon is rather a startling measure of success. Traditionally concurrent users will peak strongest around the holiday season.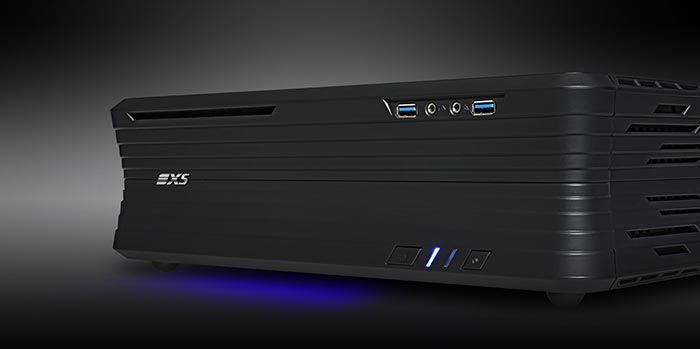 With Valve's Steam Machines and associated hardware starting to become available shortly can it capitalise on its software platform success to develop a meaningful hardware business?