Microsoft Windows with Bing low-cost portables are reportedly to be significantly cut less than one year after launch. The software giant is making changes that will restrict the deployment of this operating system to devices with screens of 14-inches or smaller, according sources of The Register.
The Windows with Bing OS was released last summer as a competitive response to Google's Chromebook range. The OS is near identical to the version of Windows 8.1 that Redmond sells to systems manufacturers and the general public, with the only difference being that Bing is set as the default search engine, along with MSN.com as the default website.
Consumers responded positively to the program as it allowed manufacturers to license the Windows OS at a heavily discounted rate, and in some cases free of charge. Systems builders were then able cut down on the price of Windows devices to end users.
Citing senior sources at PC makers, the Register report claims that Microsoft's response to the Chromebook threat has been overblown. It would appear that Microsoft is now hoping to boost Windows revenues by restricting use to 14-inch screen sizes and below, with a "slight price hike in the low percentage point range for the remaining licences".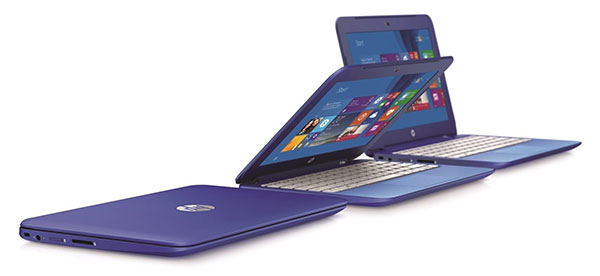 Looking at the share of Windows 8.1 with Bing devices sold - out of 115,000 laptops running Windows 8.1 with Bing sold in the fourth quarter of 2014 in the UK, 94,000 of those systems were 15.6-inch devices. Therefore it is understandable that Microsoft hopes to push companies to use the non-Bing version of Windows 8.1 on those larger screen notebooks to help prop up slumping Windows licensing revenue.
Although Microsoft has yet to confirm the report, manufacturers are said to be comfortable with the change. The promotional change is rumoured to take place at the end of this month, and distributors are likely to try to stockpile Windows with Bing machines before this happens.
"We expect Bing-based notebook shipments to go down quite strongly following Microsoft's new conditions for usage," said Jeremy Davies, CEO at Context, "although it will be a while before we see this in distribution as vendors shipped a lot of Bing-based notebooks in Q3 and Q4, and these will ship through the channel in Q1."