An important part of Windows 10 for all the PC gamers out there is going to be the introduction of DirectX 12. What new features, enhancements and possibilities will this API bring to the table?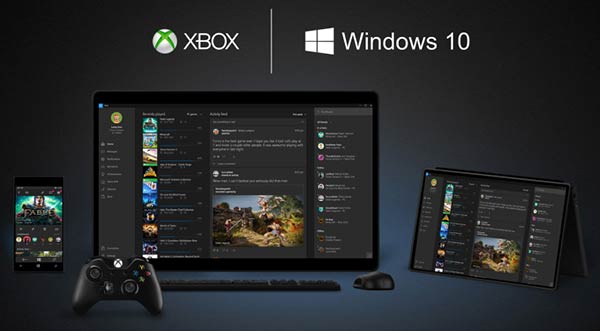 Xbox app on Windows 10
The My Games app on Windows 10 shows every game you play on any (Microsoft) device. This is joined by a friends list and a messages list which are all available cross platform. Spencer called the heart of the app the 'activity feed' view, where all of what is happening right now, as your friends are gaming, is displayed and in a social network-like newsfeed.
Spencer showed how gamers could use the new Game DVR function in Windows 10 to record game sections and share them in the Xbox app activity feed. He was keen to point out that the functionality works on games that were developed without Windows 10 in mind. As great gaming moments are often surprising or unexpected the Microsoft Game DVR function can include the previous 30 seconds of gameplay when you initiate recording.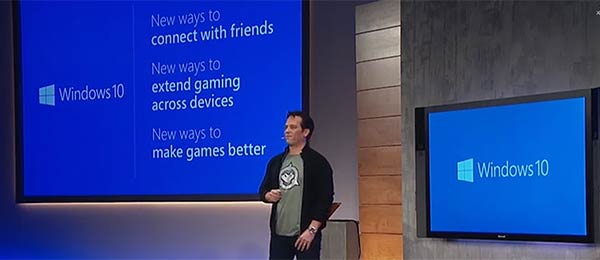 DirectX 12 (see video from 7mins 30s onwards)
In his presentation Spencer said that the new DirectX "will make the games you are playing today even better". He showed a new Futuremark cityscape demo which compares performance between DirectX 11 and 12 and how much more detail the new API could smoothly render on the same hardware.
The DirectX 12 API gives developers "much more fine control of CPU and GPU". It was noted that CPU-bound games would experience the most startling benefits from DirectX 12, with performance increases of "up to 50 per cent". Alternatively developers could use that extra performance to create even more detailed gaming environments.
Power consumption has also been put under scrutiny as many people want to enjoy their games on mobile devices such as smartphones, tablets, convertibles and laptops. A DX12 game with the same amount of detail and frame-rate as a DX11 one could have its power requirements cut in half, said Spencer. That helps mobile gamers play for longer.
Microsoft announced some important games studios are already on board. Game engine maker Epic Games (Unreal Engine) is using DirectX 12 and Spencer announced that Unity has also adopted the new API.
Microsoft demonstrated an upcoming DX12 game called Fable Legends where PC and Xbox One players could play together thanks to the Xbox app. This lead on more cross platform talk concerning Xbox One games streaming…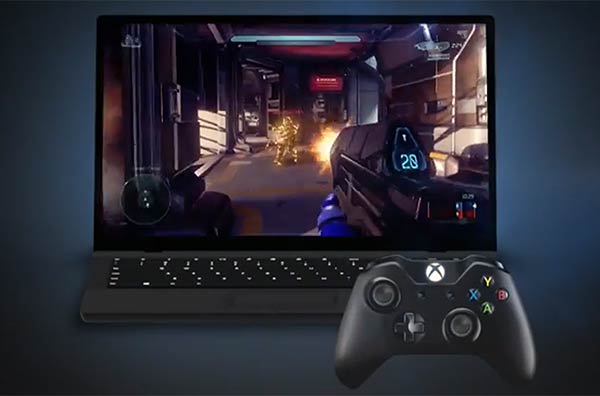 Xbox One game streaming (see video from 13mins onwards)
Spencer talked about how he had already completed a onetime 'pairing' of his Surface tablet and Xbox One back at home. He played the Xbox exclusive Forza game by clicking on his Surface games list and choosing the streaming option. After a little bit of smooth and responsive looking gameplay he brought up the Xbox One UI and turned off the machine at home.
In the future Xbox One will be powered by Windows 10, which will be especially good for developers of apps aimed at large TV screens but Spencer doesn't foresee lots of people wanting to run Excel on their TVs.
More Windows 10 and Xbox gaming news will be forthcoming at the GDC in March.