Windows 10 has been under the spotlight at a special event in Redmond earlier today. We found out many things about what will be coming to the Windows ecosystem, but the first thing we want to highlight is the upgrade pricing. In a nutshell any user of Windows 7 or above can get Windows 10 for free. Microsoft says that "a free upgrade for Windows 10 will be made available to customers running Windows 7, Windows 8.1, and Windows Phone 8.1 who upgrade in the first year after launch".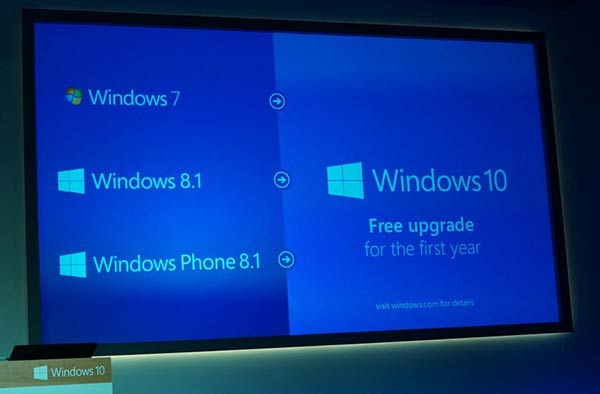 Windows 10 is a service
Microsoft voiced its intentions to "continue to keep it (the OS) current for the supported lifetime of the device – at no additional charge". The philosophy behind this move is that Windows 10 is a service. As a service new OS upgrades and updates will come, just like web services get upgraded, as and when they are ready.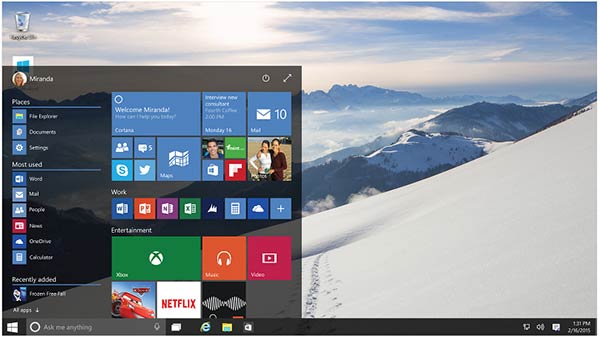 Desktop Start Menu and Cortana panel
Universal apps
Windows 10 brings many devices closer together in Microsoft's ecosystem. Universal Windows apps will be able to work across "PC, tablet, phone, Xbox, the Internet of Things, and more," we are told. Microsoft is starting the ball rolling with universal apps included in Windows 10 which include the Photos, Videos, Music, Maps, People & Messaging, and Mail & Calendar standards. Microsoft Office is being introduced in a new universal look to "offer a consistent, touch-first experience across phone, tablet and PC." All of the universal apps can be synced with OneDrive so your data can be seamlessly accessed and edited from any of your devices.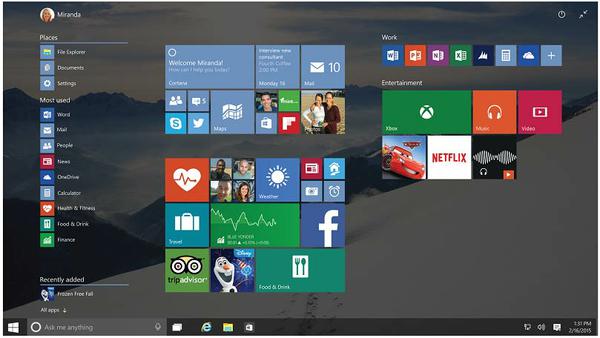 Continuum Mode
To help users work naturally with Windows 10 across devices Microsoft introduced Continuum mode. There are plenty of 2-in-1 devices now and we expect to see even more diverse hybrids in the future. Windows 10 is built to naturally and slickly move between keyboard/mouse and touch/tablet as it detects the transition and conveniently switches between the optimal interface.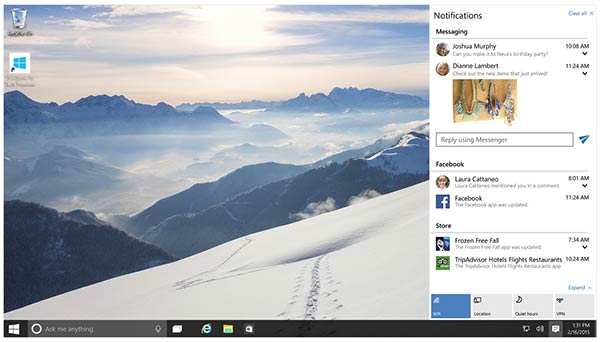 New notifications centre, seen right
Making Windows 10 a free upgrade for so many Windows users is a bold move. Beyond the huge free offer for existing Windows users there were lots of new exiting technologies revealed by Nadella & Co.
For a brief run-through of all the main new features in Windows 10, including those mentioned above and Cortana, Spartan and DirectX 12, please watch Windows VP Joe Belfiore's summary video below.