Magix is introducing in mid March an updated version of its pocket-money-priced Ringtone Maker program that's said to offer loads of new features, improvements and extras.



Among the all-new goodies with the £20 Ringtone Maker 2007 are:



* A logo & 'fun' generator - an editor for creating images suitable for use on and transfer by mobile phone
* An animated-image creator - for creating animated GIF images from graphics or video and supplied with sample animations
* An application said to simplify the transfer of MP3 songs from PC to mobile
* The ability to send ringtone and songs free via WAP links - the Magix-hosted links stay active for three days
* MAGIX Online Album - hosted by MAGIX and letting you upload images from a PC or mobile, select design templates and add text and music to create a multimedia photo album (128MB max storage space)
* MAGIX Community - a new forum to show off what you've created and share tips and tricks
* MAGIX Blog Service - hosted by MAGIX and letting you create your own online journal




The new version is reckoned to have:



* An easier-to-use front end with a simple three-step process for transferring to mobiles - select, edit, send - and with "numerous" presets provided for different models of phone.
* An easy way of sending ringtones, MP3s, photos or videos from within the program via email.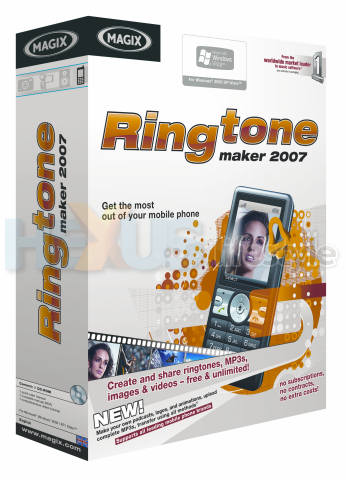 Extras take the form of:
 


* More free sample files - now 450-plus ringtones and over 200 videos, photos and logos
* MAGIX Mobile Music Player  - with AudioID mobile function (a free download on product registration). This is reckoned to turn you Symbian phone into a music expert. The company says you can connect the phone to the music source and it will recognise who's singing



So, does this look like £20 well spent or just a collection of bits and pieces you could probably gather up for free? Let us know your thoughts in the HEXUS.community.

HEXUS.links
HEXUS.community :: discussion thread about this article
HEXUS.lifestyle.headlines :: MAGIX Webradio Deluxe 2 promises zero-cost music collections

External.links
MAGIX UK - home page