New research published by Net Applications, via Netmarketshare, indicates that Windows 8.1 has seen a substantial increase in popularity in recent months. The market share of Microsoft's newest OS has grown dramatically, jumping to 10.9 per cent in October, an increase from 6.7 per cent in September and 7.1 per cent in August, reports VentureBeat.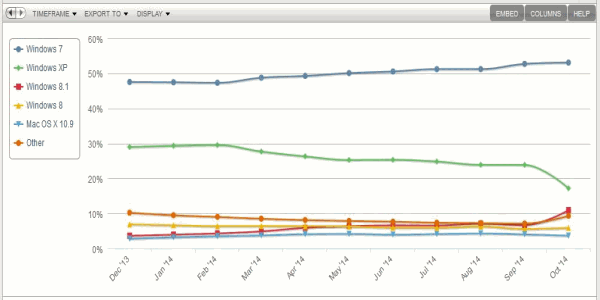 Microsoft's latest operating system is finally beginning to pick up market share just a little over a year after it was made available. Redmond has tried many strategies to try and entice users to upgrade and leave older versions of Windows behind. In August the company brought out the Windows 8.1 upgrade, adding features such as a Shutdown button on the Start screen and the ability to run Modern apps from the desktop. The 8.X OSes had a good run last month, finally passing 15 per cent market share together at 16.8 per cent.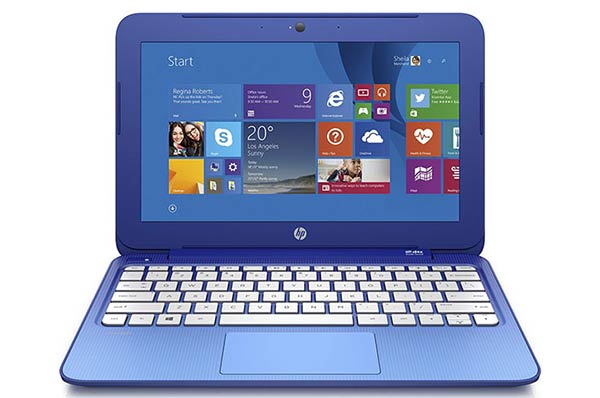 The gain is thought to have come at the expense of Windows XP, whose market share has plunged to just 17.2 per cent, the first time in over a decade it has gone below the 20 per cent mark, with a massive drop of 6.7 percentage points. The share of XP users has been constantly falling after Microsoft ended support for the OS in April. Windows 7 remains as the holder of the largest market share with 53.1 per cent.
Perhaps it will be the introduction of Windows 10 which finally makes a deep impact on Windows 7's grasp of the market. Also remember, as Halloween hit us last week, Microsoft stopped supplying new Windows 7 licences for installing on consumer PCs.
Windows 10 receives native support for MKV and HEVC
Microsoft is fast tracking Windows 10 to be released in the coming year and adding new features at a rate of knots. Taking in user feedback as part of the Windows Insider Program, the company has announced that Windows 10 will come with support for two media formats, MKV and High Efficiency Video Coding (HEVC), out of the box, according to WinBeta. This discards the need for a third-party codec/player solution for watching these videos in Microsoft's upcoming OS.