BitTorrent has unveiled its new security focused chat client called 'Bleep'. The software aims to allow its users to securely exchange messages and speak to each other without the need for any central servers. Bleep was designed as a messaging platform that can avoid snooping and hacking attempts. With such nosy and nefarious activities often in the news recently there does seem to be the need for such a messaging platform.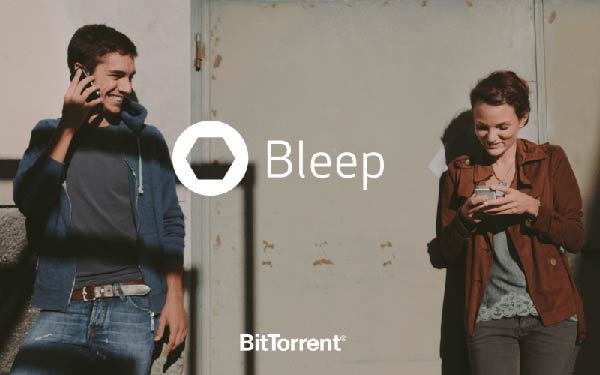 "Our big idea was to apply distributed technology to conversations," Jaehee Lee, Senior Product Manager at BitTorrent explained in a blog post. "That means no servers required. This enables people using Bleep to make a direct, decentralized connection to someone they trust. Bleep offers the freedom to communicate without the risk of metadata being exposed."
Traditional services such as Microsoft Skype or Google Hangouts use servers with which the user's app interfaces. Besides the need to know who you are, the servers also store metadata about your interactions. Even if the provider can deliver end-to-end encryption for security, there is still no assurance that the conversation is completely private and could easily be compromised if someone gains access to the central server.

To facilitate this secure chat app BitTorrent has built a decentralised engine, which uses a public key encryption system to protect user privacy and establishes direct connections between the user and who they are communicating with, meaning there is no metadata stored of your interactions.
The blog gives examples of those BitTorrent thinks could benefit most from the new app; it is said to be aimed at any one from those simply keeping in touch with friends, or journalists communicating with sources to prevent exposure of their identity or content, or diplomatic corps members sharing private dispatches, or businesses keeping meetings and communications confidential.
The app is currently in an invite-only pre-alpha stage, available for Windows 7 and Windows 8, with other platforms said to launch soon. You can get added to the list for an invitation by clicking though here.