Microsoft has published a blog post detailing an interesting disk space saving technique which can be used with the new Windows 8.1 Update released earlier this week. If Windows is deployed using this new technique on a device with 16GB of storage, for example, it would have over 12GB of free space left. Previous Windows install methods would result in just 7GB of user-free space, even if a recovery disc image was not set up.
To utilise the new Windows Image Boot (WIMBoot) tech a device is required to be Windows 8 logo-certified (with UEFI BIOS). In a nutshell this install keeps all the individual Windows files compressed inside a .WIM file with pointer files to those inside. It's transparent to the user. All Windows 8.1 SKUs with the Windows 8.1 Update support this method, says Microsoft.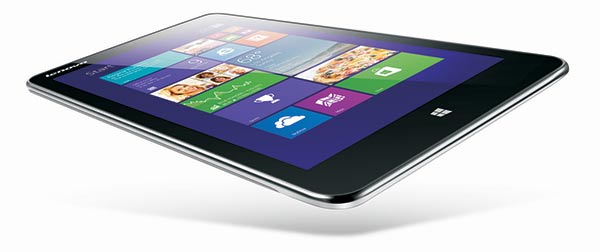 Writing on The Windows Blog Microsoft's Ben Hunter explains WIMBoot in more detail as follows;
"So how does this work? Effectively, you copy the WIM file into a separate "images" partition (just like you would for a recovery image), then use DISM to create pointer files from the standard C: operating system volume into the WIM file. These pointer files are completely transparent, and Windows knows how to boot the operating system (keeping all the files in the WIM) when configured in this setup."

The diagram above illustrates what your computer storage will actually contain "behind the scenes".
As mentioned in the intro, on a 16GB disc this install method would result in over 12GB free rather than 7GB free sans restore image. That's an impressive reduction in disk space use for the OS and standard accessories. There is another benefit of this technique though; since the .WIM install file is read-only it can also be used as a 'factory-fresh' restore image. Any updates and so on you have installed would have to be reapplied though as they are on the storage area of the drive.
If you are interested in trying out WIMBoot the necessary steps and links to TechNet are provided in the Windows Blog. We are also informed that new tablets shipping pre-configured with WIMBoot will be arriving in the coming months. These will probably include the previously touted 'lower cost devices' with 16GB of storage.