Microsoft has announced free Windows operating systems for consumer smartphones and smaller consumer tablets. CEO Satya Nadella told crowds of the move at his BUILD keynote address yesterday evening. It is expected a $0.00 price tag on this 'Windows for Internet of Things' will help accelerate uptake of such devices and counter the Google Android juggernaught. Such Windows devices will also get a free first year of Microsoft's cloud-based Office 365 subscription.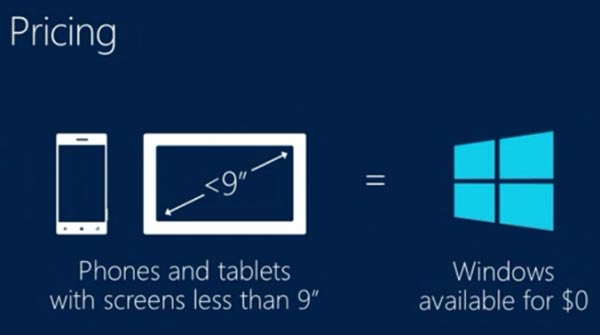 Previously Microsoft was charging device makers between $5 and $15 per device, reports Reuters. However with Microsoft powered smartphones and tablets accounting for only 3 per cent and 2 per cent of the global market respectively Redmond management must have thought something drastic had to be done. Nadella referred to this and other recent initiatives as evidence of a "challenger mindset," furthermore, to gain ground, Microsoft will be "innovating in every dimension." Another innovative announcement was that there are plans to help developers create universal applications that work on all devices running Microsoft's OSes including the Xbox One.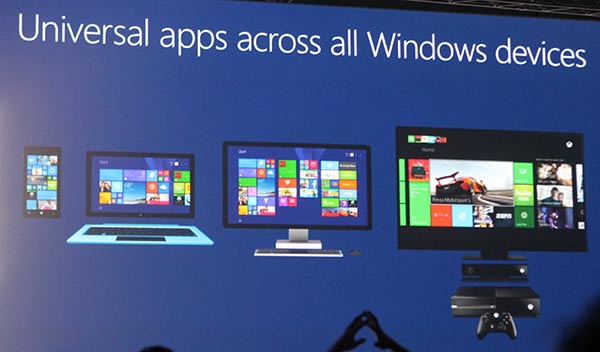 Daniel Ives, an analyst at FBR Capital Markets, speaking to Reuters summed up the $0 news; "Microsoft is facing challenges on the mobile and tablet fronts and need to change their strategy to move the growth needle, this is a good and logical first step." It is thought that Microsoft can make its money from paid for subscriptions sued with its free OS.
Might pre-awareness of this free OS move have spurred on new Windows Phone partners such as Foxconn, Gionee, JSR, Karbonn, Lava (Xolo), Lenovo, LG, Longcheer and ZTE to sign up just over a month ago? Well, as of yesterday Micromax (India) and Prestigio have now joined those "growing ecosystem" ranks.
Also just over a month ago Microsoft started a push for Windows to power more cheap-end devices – regardless of screen size. This reduced price of Windows offer was $15 instead of $50 to manufacturers – if the device was marketed at a price under $250. This was seen as a move to combat the much hyped Google Chromebook surge.