As part of Microsoft's BUILD 2014 conference in San Francisco, its operating system head Terry Myerson announced that it will finally be bringing back the Start menu in a future Windows 8.1 update. When Microsoft first decided to remove the start menu, many were upset and complained that it made Windows 8.X harder to use. The company last night showed off what the revamped menu will look like - it is not simply the classic Start menu everyone is familiar with. Besides the conventional mouse-friendly features, users will be getting additional Live Tiles, which Microsoft has been encouraging use of as part of Windows 8 and Windows Phone.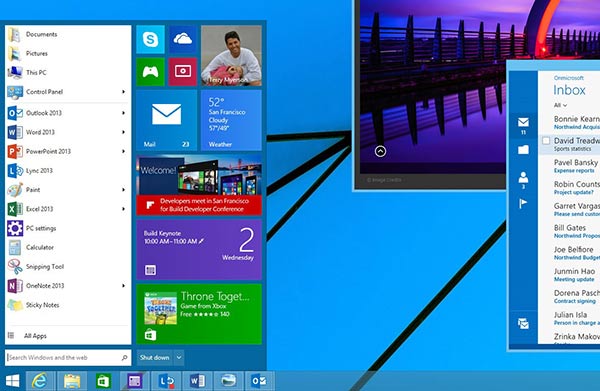 The company made the announcement as part of an example of its efforts to be backing off from its 'Metro' interface and their plans to make all of Microsoft's universal Windows apps to run in one Window, blurring the lines between its Start screen and the desktop.
With every update, Microsoft seems to be sneaking in concepts from older versions of Windows in an attempt to retain its business desktop and laptop workstation audience. The firm has said that the Start menu will be returning to Windows in a future 8.1 update but it is unclear when this will be taking place. We will of course update you when more information is at hand.
The new Windows 8.1 update is set to arrive on 8th April, with several changes made to accommodate mouse and keyboard users. "The Windows 8.1 Update delivers a collection of refinements designed to give people a more familiar and convenient experience across touch, keyboard and mouse inputs. It also brings improvements for business customers, really accelerates opportunity for developers, and enables device makers to offer lower cost devices," wrote Microsoft's Brandon LeBlanc in a blog post.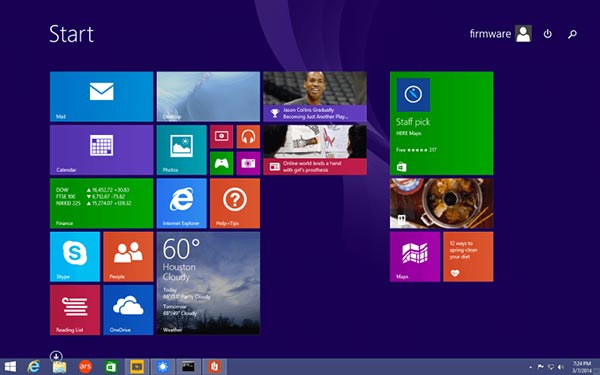 On the Start screen, there is now a Power and Search button on selected devices. The updated OS also allows an automatic boot to desktop as a default setting option. Windows Store apps which were developed for the start screen mode can now be opened in Windows and pinned to the desktop taskbar to allow users to open and switch between apps right from the desktop. The taskbar is also made available on any screen just by moving the mouse to the bottom edge of the screen.
The minimum hardware requirements to run Widows 8.1 have been reduced with devices previously requiring at least 2GB of RAM now reduced to 1GB, alongside a storage requirement reduction to 16GB, thanks to code optimisations in the update. This means that OEMs can now build even cheaper Windows 8.1 OS devices.
Improvements for business customers includes Enterprise Mode Internet Explorer which enables IE8 compatibility on IE11, allowing companies to run existing web-based apps on Windows 8.1 devices, and extended Mobile Device Management introducing additional policy settings. More details can be found on the Windows for your Business Blog.