Mozilla has launched the first public beta of Firefox for Windows 8 Touch. If you spend any time in the Windows 8 Modern UI, perhaps you have a Windows 8 tablet or other touchscreen device, and Firefox is usually your desktop browser of choice then it might be worth giving this beta release a test run.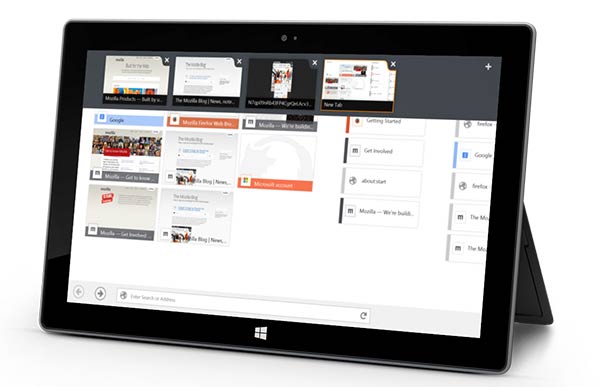 The downloadable beta was announced today on the Mozilla blog. The development team say that the new browser is "designed to ensure users get the best Firefox browsing experience possible," on their Windows 8 compatible devices. If you've used Firefox on Android or iOS the way Firefox for Windows 8 Touch works will probably be familiar to you and you will be able to scoot around the web using familiar touch gestures including 'pinch to zoom' and all the other intuitive UI controls. Also interestingly, in this release the Gamepad API is finalised and enabled for you to control the browser with a Windows joypad.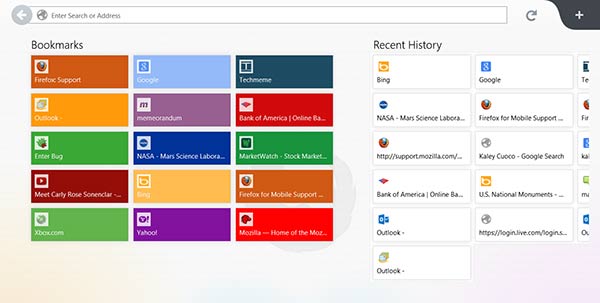 Other key features of this version of Firefox include:
Full, snapped and fill views to work smoothly with the Windows 8 snap (split screen) functionality.
Tile based interface with autocomplete helps you surf to where you want to go faster.
Windows sharing integration - quickly share pages via any other Windows 8 installed social network or communications app
Support for VP9 video decoding and volume controls in HTML5 embedded audio/video
Mozilla asks downloaders to share feedback and bug reports to help improve Firefox for Windows 8 Touch before it becomes a prime-time release. A significant issue you should be aware of is that playing Flash video full screen in the browser and switching back and forth can freeze Firefox. You can download the beta here.