Prolific Windows leaks information source WZor has another important find to share with those of us interested in what to expect in Windows 8.1 Update 1. The upcoming Windows version will enable booting to the desktop as the default option, says WZor. Also its "sources familiar with Microsoft's plans" have told The Verge the same key information.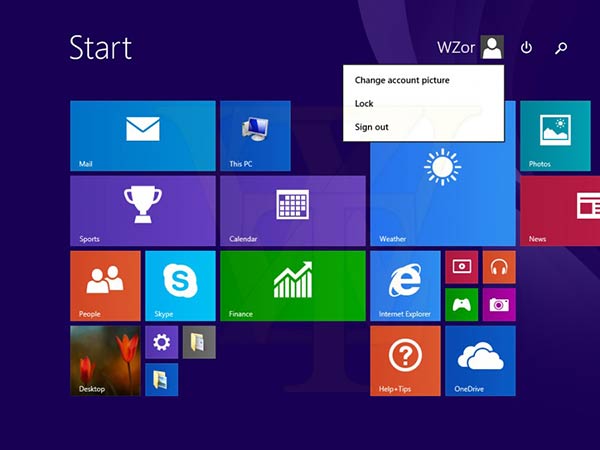 At the start of the week we learned that Windows 8.1 Update 1 will probably be launched on 11th March, thanks to a source speaking to ZDNet's Mary Jo Foley. We also saw screenshots from WZor illustrating important UI tweaks that are inbound which include, to recap, the following things for desktop users:
Modern apps can be pinned to the desktop task bar and include mouse-over thumbnails,
Close boxes for Modern UI apps will be present,
Right-click Modern UI menus for mousy folk will be present,
Dedicated search and power icons appear at the top right of the Start Screen next to the user name,
But no 'mini' Start Menu…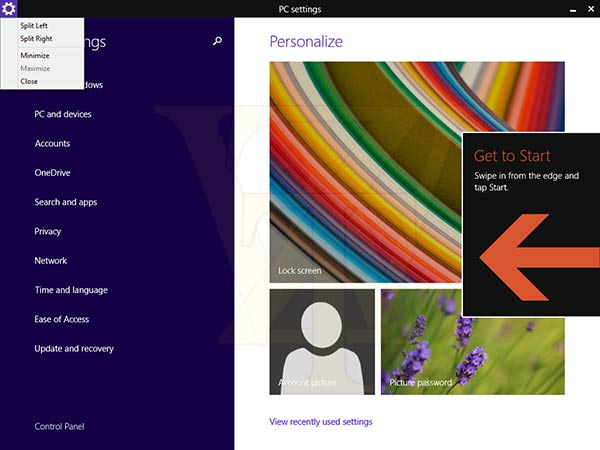 Booting to desktop by default is a very big move for Microsoft's updated OS - if it does actually get released in this way. WZor says of the latest build of the OS he has played with; "The main thing in this build, and that immediately catches the eye, is that, immediately after installing and loading it, we find ourselves on the desktop (Desktop) PC and not on a tiled interface Modern UI (Metro) as it was previously". As noted by The Verge this change goes against the grain of Microsoft's vision for Windows 8 but appeases many mouse and keyboard jockeys. However, in an update to its story, it reported that "you can't always replicate the boot to desktop changes," and obviously the update is still in testing and more tweaks could occur before its finalised.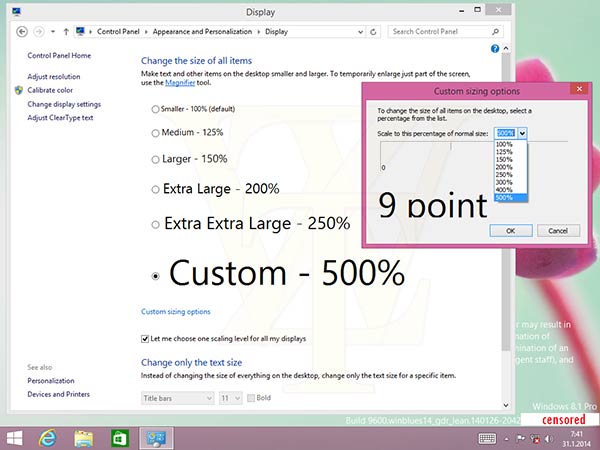 Back to WZor's report and he has some more screenshots showing new tweaks to the Windows Modern UI. Some screen shots show new split screen controls I haven't seen before and also you can see that text and desktop items can be scaled much further than before - up to 500 per cent. This is probably to help users of very high resolution but small screens becoming ever more popular since the 'Retina revolution'. Another highlight of the new crop of screenshots is the showing of the drop down menus on the upper right of the updated Modern UI.