It is rumoured that Microsoft is thinking of providing Windows RT and Windows Phone operating systems to hardware manufacturers license-fee-free in order to encourage development of Windows smart devices. If such a move plays out making a Windows device could be an even cheaper option for recently disinclined partners such as Samsung, LG and HTC.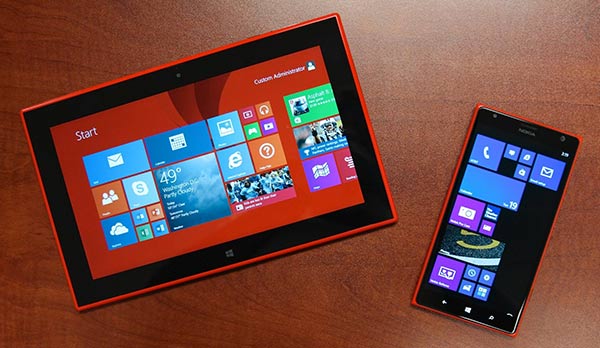 Unnamed "sources familiar with Microsoft's plans," spoke to The Verge and indicated that OS chief Terry Myerson is seriously considering the move from licensing fee charging to going fee-free. These plans are just in early stages and would probably be put into action to coincide with the 'Threshold' update, scheduled for Spring 2015, which as you will remember is said to be bringing back a functional Start Menu.
In analysing the decision it is interesting to note that Microsoft makes money from Google Android activations due to patent licensing deals. Whatever these costs to manufacturers, it would be more than the traditional meaning of the word 'free' if a device maker chose to build a Windows RT/Phone device. Remember Microsoft has already done something quite 'unthinkable' previously, by giving away Office with its smaller devices.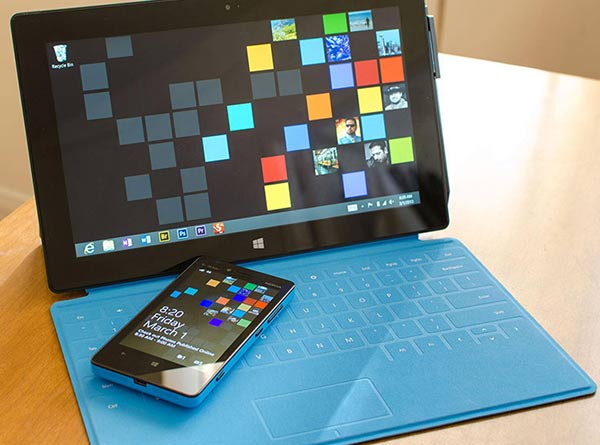 The Verge understands that the free OS would come with a push to make more money from the services bundled with the devices; many more devices would use Bing search and its ads and more people in the Microsoft ecosystem would more likely spend on its services; like subscriptions to Skype, SkyDrive etc. The move would also be a good counter attack against Google's Android.
This news/rumour follows revelations in October about Microsoft discussing lower licensing fees with HTC, which may with 'Threshold' be revised to free. I like the sound of the dual-boot option hinted at in that article. The big question is whether device makers will take the bait if Microsoft dangles its free Windows-for-devices worm. Also spring 2015 is a long way off in the fast moving world of technology.